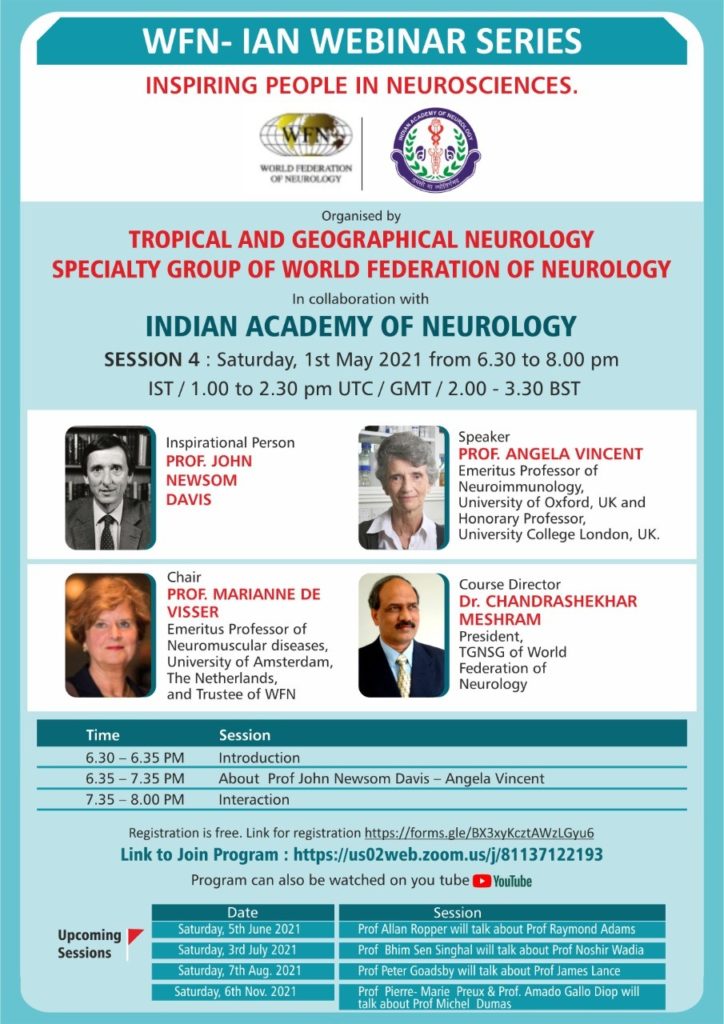 Greetings from Tropical and Geographical Neurology Specialty Group of World Federation of Neurology !
Please find attached the Program for the fourth session of "Inspiring people in Neurosciences" to be held on 1st May 2021.
Prof Angela Vincent will speak about Prof John Newsom Davis while Prof Marianne de Visser will chair the session.
Registration is free.
Link for registration: https://forms.gle/BX3xyKcztAWzLGyu6  
Link to join the program: https://us02web.zoom.us/j/81137122193 
Password is not required  
Program can also be watched live on you tube
Time of the programme:        
6.30 to 8.00 PM Indian std time
1.00 to 2.30 PM UTC – coordinated universal time / GMT
2.00 to 3.30 PM British Summer time
3.00 to 4.30 PM Central European Time
  9.00  to 10.30 AM              Eastern standard time