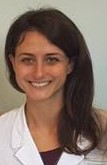 Anna Vera Milner, Venezia, Italy
Term of the Fellowship: 11.1. – 26.3.2021
Hosting department: Department of Clinical Neurology, National Hospital for Neurology and Neurosurgery, London, United Kingdom
Supervisor: Prof. Kailash Bhatia
I am pleased to report positively on my Clinical Fellowship at the Department of Clinical and Movement Neuroscience, UCL Queen Square Institute of Neurology in London, UK, under the supervision of Professor Kailash Bhatia.
During my fellowship, I had the opportunity to deepen my knowledge of movement disorders and to learn the best diagnostic as well as therapeutic approach from one of the leading experts. In particular, I regularly attended Professor Bhatia's Movement Disorders and Botulinum Toxin Clinics, where I was able to assess patients and propose pharmacological and non-pharmacological management under Professor Bhatia's supervision.
Because of the COVID-19 pandemic, some assessments were converted into video or telephone consultations, but after each clinic we had a meeting where we discussed each case in depth and where we could see videos and discuss the phenomenology. Unfortunately, because of the outbreak, there were fewer inpatients than usual, but even so, I had the opportunity to go to the ward and learn how to manage complex cases.
I saw patients with different (and often rare) syndromes, both idiopathic and genetic, that I had not seen before. This encouraged me to study rare disorders in depth, but also to analyse several aspects of the more common movement disorders. As already mentioned, Professor Bhatia discussed each case with us, underlining the key aspects and prompting us to notice even small clinical clues and think about a broad differential diagnosis. Thus, the educational content of each clinic was remarkable. His senior fellows were welcoming as well, willing to help and share interesting observations and thoughts: I was immediately involved in all clinical activities and settled in quickly. Therefore, I learnt a new clinical approach, which makes me feel more confident. Similarly, I had the opportunity to improve my approach to patients with dystonia and to customise the treatment with Botulinum Toxin safely and efficiently. Moreover, in this clinic I also learnt when and how to treat patients with tics, which was something I had not done before.
UCL organised monthly virtual clinicopathological conferences, as well as virtual meetings chaired by a different professor each week, where unique neurological cases were presented and discussed. As a clinical fellow I was able to attend these events, which gave me the opportunity to also widen my knowledge in other fields of neurology.
Finally, during this clinical fellowship, I was also involved in the research field, collecting clinical data and discussing original observations with Professor Bhatia's team. This was an interesting experience as well, and I learnt a lot about research methodology.
I am grateful to the European Academy of Neurology for this great opportunity and to Professor Bhatia and his team for the passion and the knowledge they convey.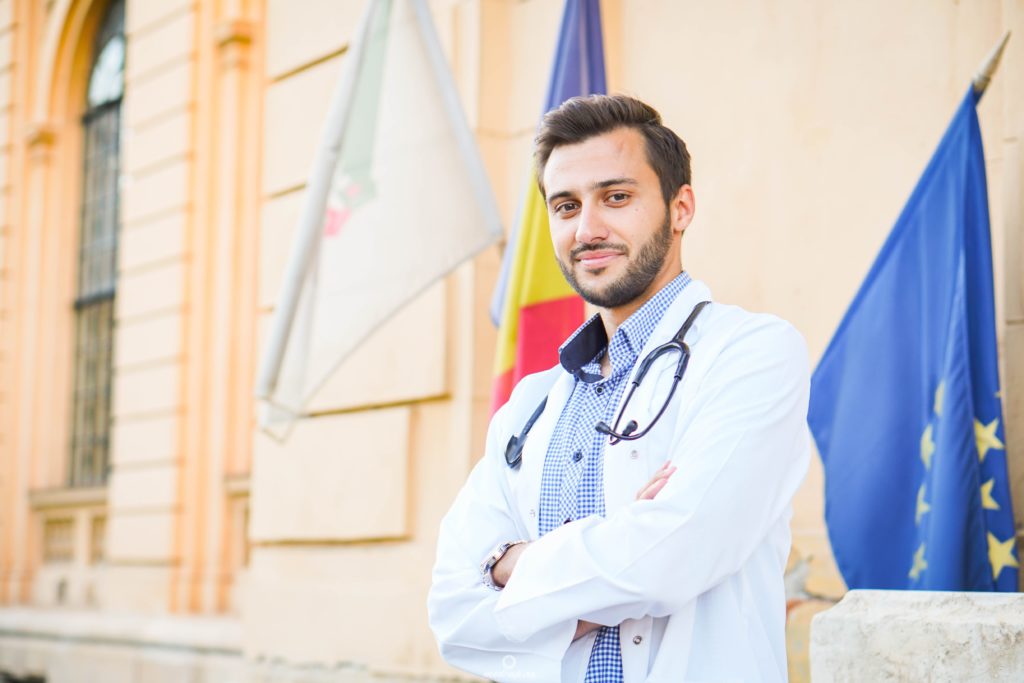 Bogdan Casaru, Braila, Romania
Term of the Fellowship: 1.6. – 9.7.2021
Hosting department: Stroke Unit, Neurology Department, University Hospital Inselspital, Bern, Switzerland
Supervisor: Prof. Dr. Med. Urs Fischer
First, I would like to begin by expressing my gratitude towards Prof Urs Fischer and the entire neurology team of the Inselspital, Bern for accepting me for this six-week clinical fellowship in their Stroke Unit. The whole team was very welcoming and they treated me like a colleague from the first day on, making it easy for me to integrate into their work environment, and for this I want to thank them from all my heart.
I can only describe this experience as an enlightening one for me because it offered a deeper and more meaningful understanding of how a stroke unit should be organised and how stroke patients should be managed. Of course, you can read all about it in international guidelines or different studies, but in this case, the expression "a picture is worth a thousand words" applies well.
My main focus in the neurology field is neurovascular diseases, so when I found out that I had the chance to visit one of the best stroke units in the world, I immediately applied for this EAN Clinical Fellowship grant. Fortunately, I was one of the lucky doctors to receive this grant and after finding out about the acceptance, I followed all the necessary steps to organise this visit. It wasn't easy, mainly because all activities and travel had been disturbed by the COVID-19 pandemic, but in the end, it was all worth it. Prof Fischer stayed in touch with me the whole time and helped me pick the best time for this fellowship.
Regarding accommodation, I was offered the possibility to have my own room in a building near to the hospital that serves people working temporarily at Inselspital. The conditions there were optimal; there was a shared kitchen and shared bathroom on every floor, everything was clean and in a good condition, and the location was in a very quiet neighborhood. Also, I really enjoyed the view from the balcony, directly overlooking the Inselspital. I found it very inspiring.
On my first day here, I was introduced to the team working on the stroke unit and after that, every day I had the opportunity to go with them to examine and speak to the patients, participate on the round-visit and see how a normal working day carries out. All the doctors and the nursing staff were nice to me, they took the time to answer all my questions and to explain how it is all organised. I was really impressed by their commitment to treating and caring for the patients in the best possible way, their attention to detail, their organising capacity and their good collaboration with other departments from the hospital, working together as a team in the interest of the patient.
Apart from the stroke unit, I was given the possibility to also visit and interact with people from other sections of the Neurology Department and from the Neuroradiology Department. I would also like to acknowledge the team from the Interventional Neuroradiology Department who accepted me for a week and gave me the opportunity to see and learn how they manage stroke patients who are eligible for thrombectomy and patients with cerebral aneurysms or cerebral vascular malformations. I think that the mechanical revascularisation of stroke patients has really changed this field and will continue to shape the future. I could see that in this centre, where they have a big proportion of patients who receive thrombectomy and the end-result is spectacular, with a big ratio of them being able to recover completely after stroke.
It has always been my belief that this kind of project, where you get the chance to go to another country and see how the health system there works can really help improve the system in one's home country, especially if this is a country where the health system is still underdeveloped. The six weeks here have given me insight about what would be the necessary steps in order to improve our Stroke Unit at the University Emergency Hospital Bucharest and what our goals should be. Another win from this programme would be all the personal contacts that I have managed to make here and hopefully we will manage to keep in touch in the future and—why not—work together on common projects.
In the end I would like to thank the EAN for the grant they have offered me and to encourage all young neurologists to apply for this programme. I can promise them that they will not be disappointed and that it will help them become better doctors and better people.