It is with great pleasure and enthusiasm that we can now announce the first Mentees who have enrolled in our EAN Mentorship Programme to be matched with a Mentor to support them over the course of one year.
As you would expect from a mentorship programme, the aim is to help early-career neurologists to unlock their potential by pairing them up with neurology veterans who can provide guidance and advice. Such programmes can be hugely rewarding for mentors too, giving them a chance to develop their mentorship skills and make a valuable contribution to supporting the next generation of neurology professionals.
Congratulations to our Mentees:
Alice Accorroni, Geneva, Switzerland
Catarina Bernardes, Coimbra, Portugal
Arnout Bruggeman, Ghent, Belgium
Ioana Cociasu, London, United Kingdom
Giovanni Di Liberto, Lausanne, Switzerland
Ana Maria Dobri, Bucharest, Romania
Catarina Fernandes, Coimbra, Portugal
Vera Fominykh, Moscow, Russia
Franziska Maria Ippen, Heidelberg, Germany
Selen Ozyurt Kose, Istanbul, Turkey
Nicole Lichtblau, Canterbury, United Kingdom
Svetlana Maslova, Volgograd, Russia
João Moura, Porto, Portugal
Magdalena Mroczek, Zurich, Switzerland
Raphael Wurm, Vienna, Austria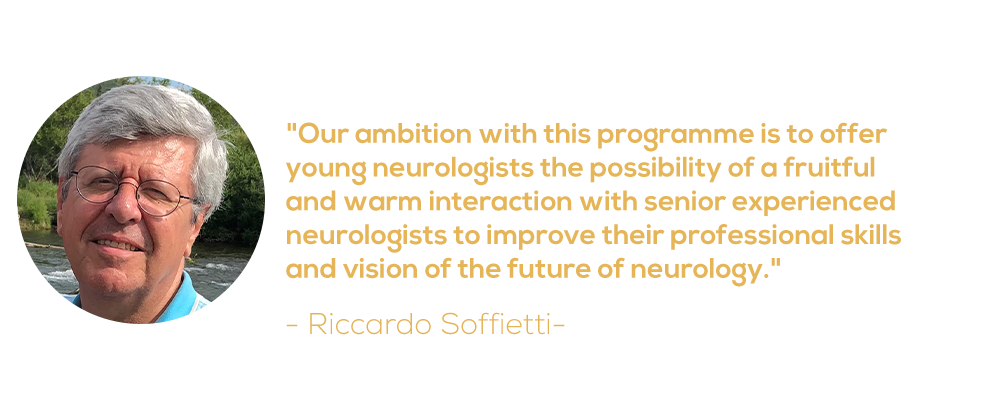 We would like to encourage all interested neurologists to enrol in this new programme, which is no doubt beneficial to more junior doctors, who have the chance to interact with an experienced professional in the field of neurology and ask for advice on specific projects or personal development.
This is also a chance for future Mentors to strengthen their leadership and mentoring skills and make a valuable contribution to supporting the next generation of neurologists. By spending a few hours per month together as a team with the mutual goal of development, these pairs may even prepare the basis for a lifelong connection.
If you are interested in taking part on either side of this programme, we encourage you to visit the Mentorship Programme page for all the information you need.
To find out how to apply as a mentee, click here.
If you are interested in becoming part of our pool of mentors, click here.
We are soon opening the call for new applications for the next round!
Deadline is 15 March 2022