by Francesca Beretta, Milan, Italy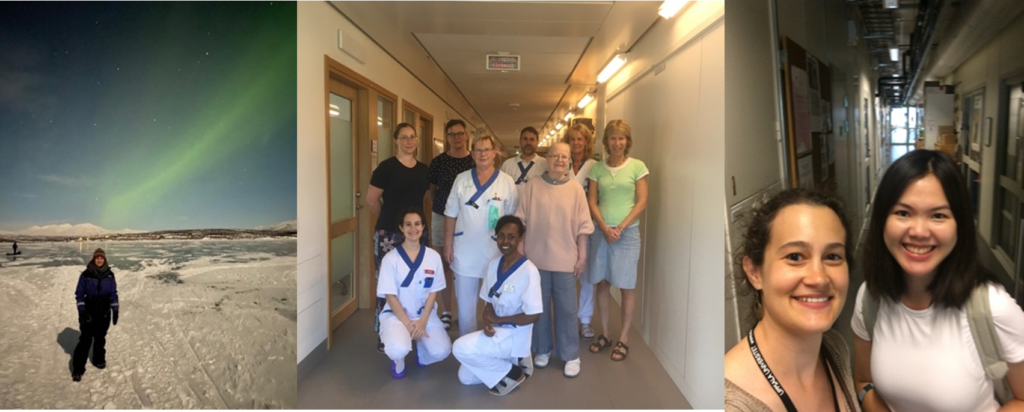 I wish to begin my report by thanking all the people I met during my experience in Sweden and all of the EAN Board for allowing me the great opportunity of attending this EAN Research Fellowship. From February to July 2021, I attended the Clinical Neurophysiology Unit of Uppsala University and Hospital and took part in both clinical and research activity. I will start with some background information to set the framework of my experience.
Both the university and the hospital are among the most important institutions of Uppsala, a beautiful city a bit north of Stockholm, and they are as defining to the town as the 'pink' Castle and the beautiful cathedral. The university, founded in 1477, is the oldest in Scandinavia, and has been the home of several notable alumni. All specialties regarding life sciences and medicine are gathered in the biomedical centre, which is quite close to the hospital, on the 'hill side' of the city, making the commute between them quite easy. The tradition in clinical neurophysiology is also long-standing, and some breakthrough techniques, such as single fibre EMG, were developed here. On a touristy note, Uppsala is a beautiful city both in summer and in wintertime. Among the must-do activities are a visit to the cathedral, a stroll through the beautiful botanical gardens, and a bike tour to Gamla Uppsala to see the old Viking tombs.
My research activity was carried out mainly in the Clinical Neurophysiology Lab section of the Neuroscience Department in BMC. Research projects focus on improving diagnostic and monitoring tools both in neuromuscular disorders and in epilepsy. Besides biomarkers in myasthenia gravis, other important achievements of the group are the establishment of an in-vitro multi-electrode chip model to monitor neuronal and muscle cell activity with the objective of achieving a model to simulate healthy and diseased states. The techniques used are very broad and range from molecular biology, cell culture and immunostaining, to chip-based recording studies of in-vitro cellular activity. My activity focused on the project submitted to the EAN and I was directly involved in all its stages. Work was not always smooth-flowing. Besides the ongoing Covid-19 pandemic which has unfortunately completely changed our lifestyles and working conditions, we had some unforeseen random setbacks, such as unexpected delays in reagent delivery (and shift in the experiments schedule…). It was however easy to get through all these hurdles thanks to the help of my peers and supervisor.
The other big aspect of my experience was the involvement in clinical activity, which focused on electrodiagnostic studies of the peripheral nervous system, chiefly electroneurography and electromyography. Besides these routine techniques, I was able to learn the ropes of more specific ones such as single fibre EMG and neuromuscular ultrasound. All the personnel I met, from doctors to biomedical technicians, showed me great passion and professionalism in their work. The commitment to teaching and research of the whole unit is very strong. Besides basic research, there are several ongoing clinical studies, also in collaboration with other hospital units, and teaching courses are organised yearly. I was able to take part in several seminars, multidisciplinary meetings, and the course in EMG & Neurography held digitally. My only regret is not learning enough Swedish beforehand!
Overall, I had a very positive experience and believe all the skills I learned will be important assets in my future career. I have found in Uppsala a small home away from home, and in Anna, my supervisor, both a teacher and a friend. I hope I will be able to collaborate and work with her again in the future.