The EAN Head Office in Vienna, Austria, is the nerve centre of the European Academy of Neurology, serving as the main base of EAN activity, with various personnel also operating from elsewhere around Europe. With so many of our staff interacting with EAN Members from a distance, but so few chances to meet in person, we decided to use this platform to introduce the team behind the scenes. Each month, we aim to present two of our faithful crew. This time it's Julia, Head of the Education Department, and Maria our Front Desk Secretary and Executive Assistant.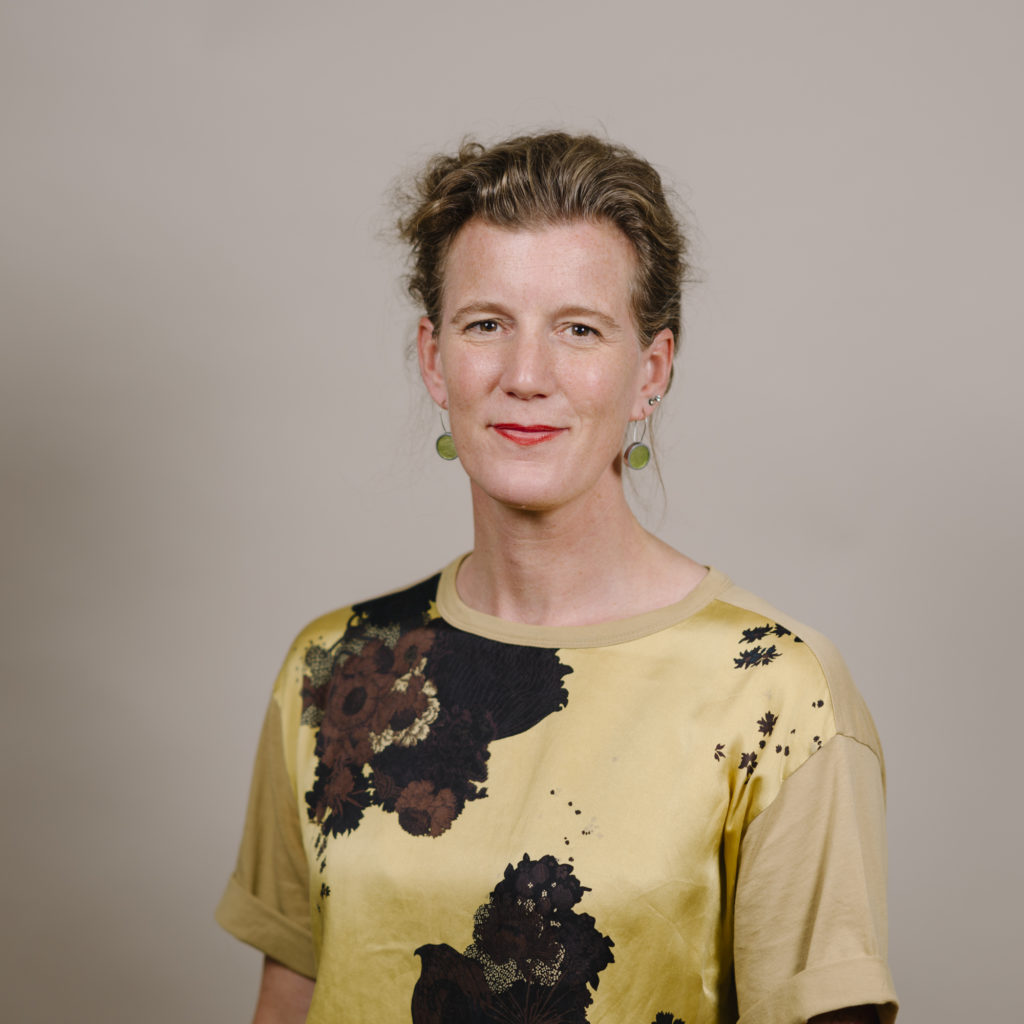 Name: Julia Mayer
Department: Education
Role: Head of Education Department
Joined: June 2007
Oh my, am I here that long? Well, it's true what they say: time flies when you are having fun…
I started at the EFNS (one of the founding societies of EAN) in June 2007, at the front desk for 20 hours a week, back when there only three of us. My first project of my own was the set-up of an Archive (which still exists, check it out). Over the years, I also took care of Regional Teaching Courses, Fellowships, in between the Scientific Panels, membership – especially the national delegates – congress sessions and the newsletter – but I learned more in one specific field and increasingly grew into the Education sector, starting new projects there that are now running very well. Our latest innovations are the Student Teaser Fellowship and Mentorship Programme. The annual highlight is the congress, where we can meet all those people we have contact with over the years – and this is really fun. The same applies to the EAN schools; meeting all those early career neurologists and then seeing where they are years later. This is encouraging and makes our work worthwhile. The office has filled up with a great deal of fantastic colleagues over the years, and when EAN started in 2014 after the congress in Istanbul, an entire new vibe filled us all.
I am originally from Germany, grew up in southern Germany, lived for a long time in Hamburg, some years in San Francisco and came to Vienna in 2004. My path was never a straight one, as my first passion was fashion design and I became a tailor. But this is a tough business with no income, so I learned something with languages and worked in advertising with big customer accounts. My three men at home (although the kids are almost out of the house) keep me busy, and I like to spend time outdoors (hiking, biking, skiing, geocaching – travel) and with friends. I also really enjoy my journey into the office. We live only seven minutes away by bike and passing by Vienna's most famous places on a daily basis is a nice bonus.
Creativity is still in all my hobbies – like crafting, photography, cooking and entertaining family and friends. It is also part of my daily business – thanks to EAN – where no day resembles another, and a new task is always around the corner that needs to be handled with creative ideas. I enjoy being with my colleagues and spend more than just working hours with them. I especially share many memories with our Executive Director, Anja, and we still like to get creative from time to time to entertain our colleagues. We all have many great memories together and we like to keep up our family vibe.
Now I oversee the Education department with my six colleagues who are the backbone of all those many educational activities EAN offers – and although looking back is fun it is even more exciting to look forward to engaging in future activities together.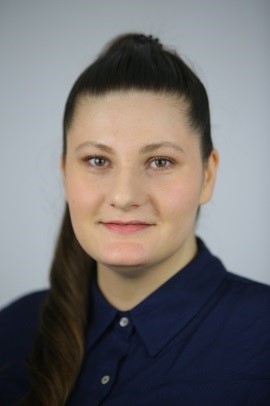 Name: Maria Knezovic
Department: Office Department
Role: Front Desk Secretary/Executive Assistant
Joined: September 2021
I started fairly recently at the EAN front desk, managing all sorts of arising tasks and overall secretarial duties. Apart from answering the phone, emails and other general inquiries, I am responsible for scheduling meetings and also our travel arrangements. Booking flights across the continent makes me dream of adventure and destinations yet to visit, which brings joy and excitement to the sometimes-mundane day-to-day business. Having previously worked in relatively similar positions at a couple of law firms, I have undeniably settled in my administrative role and mastered organising. So, when the opportunity for more responsibility arose – in the form of assisting our Executive Director – I naturally took on the new challenge with great confidence.
Having the great pleasure to work in an international environment with a well-balanced European cohort, gives me the delight to experience diversity and to speak English, day in and day out – a privilege, I would like to think. Growing up bilingual (Croatian and German), and also bicultural (born and bred in Vienna, Austria, to Croatian parents) has made me passionate for languages and heritage in general. I consider myself very lucky to be able to constantly learn something new. Having a genuine interest and admiration for neurology and being exposed to and surrounded by great minds excites me daily.
Pursuing a career at the European Academy of Neurology came rather serendipitously to me, considering my otherwise unusual education. I studied arts and design in England, at the University of Derby, where I received my Master's degree in fashion and textiles, focusing on weaving and dying – two wonderful, artistic disciplines I shall take up again someday not too far away. My creative outlets these days are mainly music and photography (nowadays less analogue for lack of a darkroom). Music I mostly enjoy as an audience member, but whenever the occasion arises I also actively and very passionately sing. When inspiration strikes, from time to time you can also find me painting on canvas or whatever medium comes to hand. Other than that, I fancy myself to be quite a chef, always on a quest for new flavours, exploring the culinary world and its various cuisines.