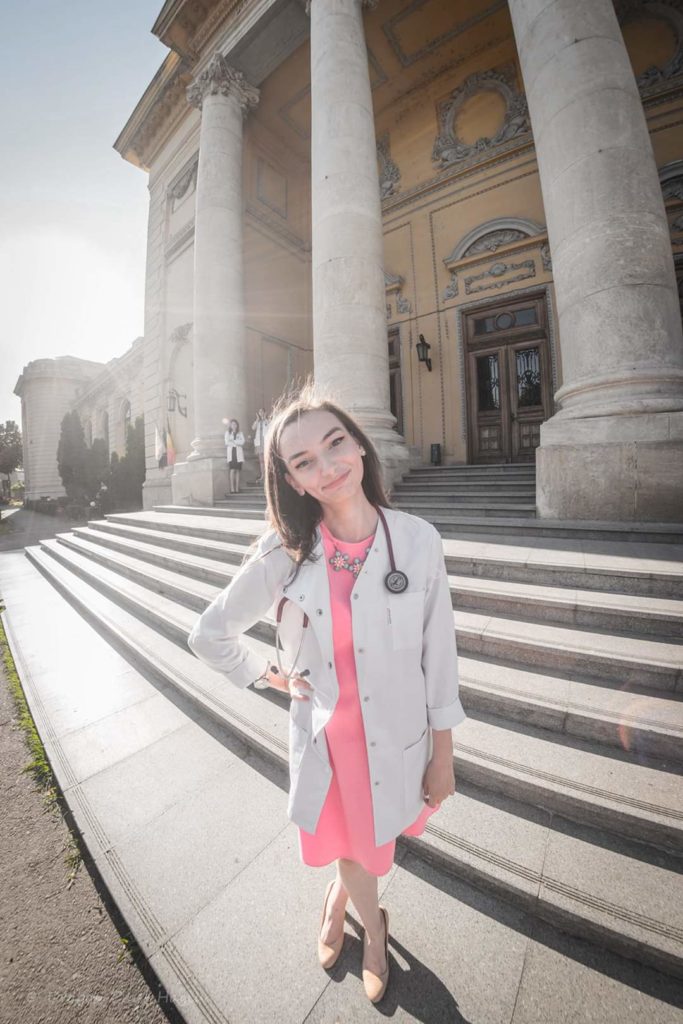 Maria Melania Martoiu, Bucharest, Romania
Term of the Fellowship: 1.10.-14.11.2021
Hosting department: Department of Neurology, Royal Devon and Exeter Hospital, United Kingdom
Supervisor: Dr. Sonali Dharia
I received to my greatest delight the news of my selection for the EAN Clinical Fellowship – neurology department visit programme, in December 2019, for which I am very grateful. After a few attempts to set a period for my visit due to the COVID pandemic, the date of my visit was slated for October 2021. Prof. Nicholas Gutowski together with Dr. Sonali Dharia were quite helpful in providing the necessary documents and information I needed for obtaining my visa.
I spent six exciting weeks at the Royal Devon and Exeter Hospital, under the supervision of Dr. Dharia, who made me feel very welcome. I was warmly received by every member of the neurology department and I had no problem settling into the department's clinical and academic programmes. They were very knowledgeable and supportive and never hesitated to answer my questions and resolve any doubts I had.
From the first day Dr. Dharia and I discussed my academic programme. I am very grateful to her for organising my fellowship and for setting a whole schedule for the entire period.
I spent most of my mornings on rounds with different consultants, consulting new patients in the acute medical unit and visiting patients in the neurology department. I was able to learn the approach to the final diagnosis, the review to the differential diagnosis and the application of the most accurate treatment.
In the afternoon I attended the outpatient clinics. Most of them were general neurology clinics, but there were also specialised clinics such as multiple sclerosis clinics, motor neuron disease clinics, neuro-opthalmology clinics and genetic clinics. In the clinics I had the opportunity to observe a lot of interesting cases, to acquire knowledge and experiences of new neurology diagnosis and managements.
During my stay I had the chance to visit the neuro-rehabilitation centre, where there were provided different rehabilitation programmes for patients with medical, physical, and cognitive difficulties caused by different neurological conditions.
Every Thursday there were various MD meetings, with different topics and case presentations, and every Friday there were organised neuro-radiology meetings with reviews of the most difficult neurology cases.
During my whole stay I was very impressed by the UK healthcare system, by the existence of clinical and community nurses, local community group services, different disease programme services and good access of every patient to all of this, offering them the most appropriate quality care and excellent support.
In summary, this clinical fellowship was one of the best experiences of my personal and professional life, a period of exciting educational forum for me and also, a call to pursue excellence. I consider that this fellowship really helped me to expand my clinical knowledge in the neurological field and offered me the access to highly committed and specialised neurologic professionals, with remarkable clinical experience and multidisciplinary nature of work.
I am very thankful to the European Academy of Neurology for giving me this wonderful opportunity.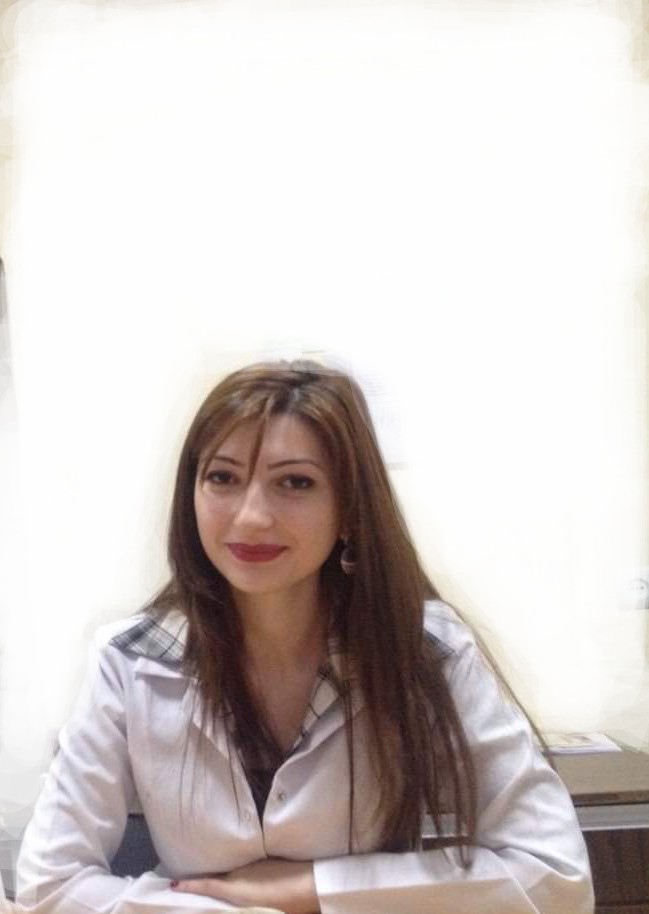 Lusine Martirosyan, Yerevan, Armenia
Term of the Fellowship: 1.11.-10.12.2021
Hosting department: Neurological Unit – Department of Neuroscienze, Universita Degli Studi Di Padova, Padova, Italy
Supervisor: Prof. Angelo Antonini
Dear members of the EAN Education Committee.
Thank you very much for this great opportunity in my professional life. I want to point out that my EAN Clinical Fellowship visit was a great achievement for me. The reason was that I chose the right hospital, which greatly exceeded my expectations.
I especially want to mention my supervisor Prof. Angelo Antonini. I am proud to be able to name Prof. Antonini as my teacher on the path of my medical professional education.
Extremely caring and attentive, ready to help in any matter, ready to explain and teach any material. Being an extremely busy and demanding physician, he always gave me time.
In the hospital I had not any problems or worries. The staff and doctors of the department were very respectful and ready to help and teach.
I am extremely interested in movement disorders and had a great opportunity to deepen my knowledge and learn the methods of examination and treatment.
Five days a week I was studying movement disorders, which gave me the opportunity to master this field, to learn about diagnosis, management, treatment and now actively use my knew knowledge in my country.
I had the opportunity to see many patients with rare problems that are rarely seen in my home country, which allowed me to learn and master the most important points of the differential diagnosis.
There was in the hospital the opportunity to study the best medical books.
I also spent a lot of time in general and vascular neurological department.
In the future I would be happy to return to the University Hospital of Padova, which remained in my memory as a symbol of evidence-based medicine, competent doctors, good people and a high degree of collegiality. Of course, I would like to work much longer in this department.
All young doctors who will apply for clinical training in the future and want to deepen their knowledge in the field of movement disorders I recommend choosing the Department of Neuroscience at the University Hospital in Padova.
Once again, I am deeply grateful for the great opportunity.