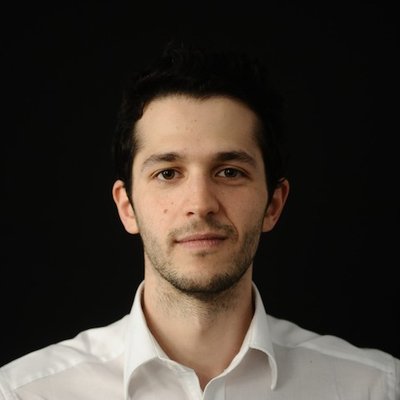 Emrah Kacar, Vienna, Austria
Term of Fellowship: 6 June – 19 August 2022
Hosting department: Autoimmune Neurology, Department of Clinical Neurosciences, University of Oxford, United Kingdom
Supervisor: Assoc. Prof. Dr. Isabel Maria Leite
…
This summer, I had the privilege of participating in an EAN Clinicial Fellowship with the Autoimmune Neurology Group at the John Radcliffe Hospital in Oxford. Gladly, I was able to spend ten weeks under the great mentorship and guidance of Assoc. Prof. Dr. Leite in this magical city, where, in the words of Oscar Wilde, life and art are exquisitely blended.
Our weekly clinical programme included various activities, which helped me to thrive in different aspects. We assessed outpatients and inpatients with neuroimmunological conditions, especially with Myasthenia Gravis, Lambert-Eaton syndrome, Neuromyelitis Optica, and MOG Antibody Diseases. I had the chance to encounter a high number of patients with these rare conditions and was therefore able to learn intensely about different clinical presentations, diagnostics, treatment options, and follow-up dynamics.
My participation in the multidisciplinary meetings with other medical (ophthalmology, thorax surgery) and therapy professionals (physiotherapy, occupational therapy) broadened my knowledge about multidisciplinary management and research. This was very precious to understand patient-tailored diagnostics and management plans. I was able to follow many patients on acute and long-term treatment and discuss with my mentor different treatment considerations in different life phases such as in the geriatric population with various comorbidities, but also in younger patients with current family planning. Regarding the clinical activity, I also had contact with hospitalised patients suffering from other rare conditions such as autoimmune encephalitis and leukoencephalopathy of unclear etiology.
Besides patient care, I had the chance to attend the weekly journal club and the grand rounds with many interesting and challenging cases not only in adults but also paediatric neurology. The discussions with consultants and registrars helped me to gain new perspectives on complex neurological conditions.
My mentor, Assoc. Prof. Dr. Leite kindly supported me to also explore her clinical research during my stay. I was able to participate in a clinical research project about myasthenia gravis. In this project, I was able to learn how to propose important clinical research questions based on clinical experience and how to create a conceptual research framework. This part of my fellowship gave me impulses for my future research, for which I am also very grateful.
My clinical fellowship surpassed my expectations. Being in an excellent centre for neuroinflammatory diseases was a great learning experience, which strengthened my future interest in research on this area.
To conclude, I want to thank the European Academy of Neurology for giving me the opportunity to work in a great university with a great neurology team. My special gratitude goes to Assoc. Prof. Dr. Leite for accepting me as a fellow. I want to thank her and her team for the welcoming and pleasant working atmosphere.
---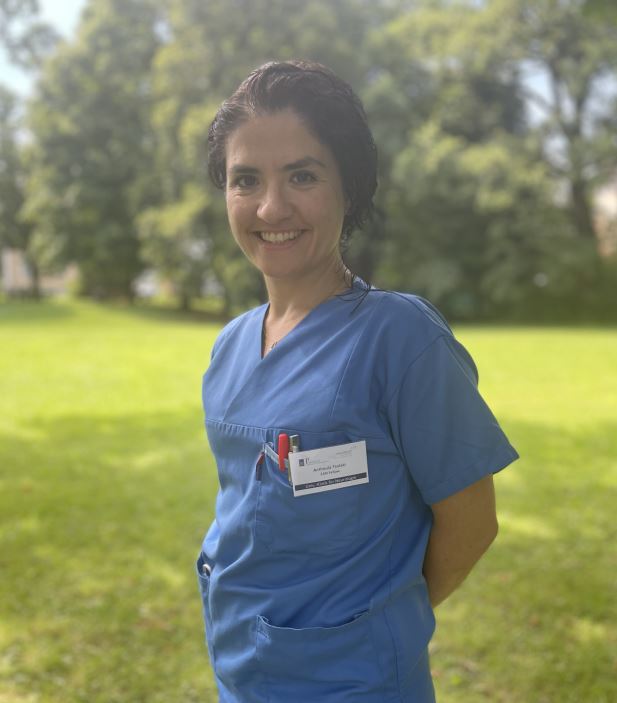 Anthoula Tsolaki, Thessaloniki, Greece
Term of Fellowship: 18 June – 31 July 2022
Hosting department: Stroke Unit, Department of Neurology, Christian Doppler Medical Center, Salzburg, Austria
Supervisor: Assoc. Prof. Dr Slaven Pikija
…
My name is Dr. Anthoula Tsolaki and I had the privilege to visit the Stroke Unit at the Christian Doppler Medical Center in Salzburg for six weeks.
The Neurology Clinic is highly organised, from the management personnel to the cleaning services. That was clear to me as soon as I was selected by EAN for the Clinical Fellowship. I am grateful to Ms. Christa Muller, who organised all the necessary paperwork for me while I was still in Greece. She was the first person to welcome and guide me to all the essential processes in order to be registered hospital staff, along with Dr. Slaven Pikija.
The Stroke Unit has 14 beds and takes care of stroke patients from all over Austria, with patients arriving by ambulance or helicopters. The unit even supports telemedicine for the country areas. The stroke investigation lasts only a few days, and the rehab process starts almost on day one. All eligible patients receive rescue therapies such as thrombolysis and mechanical thrombectomy. The Emergency Department, the Radiology Department, the neuro-interventionists and the Stroke Unit are in constant communication and their cooperation is very smooth. The Stroke Unit personnel is the soul of the unit and are all exceptional.
Dr. Pikija is a very experienced vascular neurologist with a deep knowledge of neurology. He is hardworking and alert to help in the Stroke Unit, the Emergency Department, the Neuro-ICU and other hospitals in the country. You can always find him by the patient's bed, setting the example for all the new colleagues.
The highly qualified doctors and nurses do excellent work. They work well as a team; they are easy to approach and always willing to share knowledge. They treat the patients with respect, love and affection. They start early with a daily staff meeting and get ready for the rest of the day.
Logotherapists, ergotherapists and physiotherapists are part of the team, and they are working hard to help the patients. Once a week they share their progress in a meeting and each case is an opportunity for discussion and knowledge sharing. There were also scientific training opportunities weekly (two or three times per week) in the clinic conference room. In these training sessions specialists, residents, medical students, researchers and fellows from Europe and Asia had the chance to share knowledge, questions and expertise. Prof. Trinka joined and coordinated these meetings most of the times.
I had the pleasure to be part of this team for six weeks and I observed the treatment of about 170 stroke patients. Discussing with details the investigational and therapeutic plan of everyone with Dr. Pikija and his team. I got familiarised with the stroke imaging protocols, and I had the chance to discuss imaging of extraordinary cases (like patients with intracranial haemorrhage due to cavernomas) with Dr. Pikija. Dr. Pikija, Dr. Bubel, Dr. Hecker, Dr.Mutzenbach and all the rotating residents made my fellowship a fruitful and enjoyable experience.
I also had the opportunity to attend neuro-interventional procedures with Prof. Killer, Prof. Pfaff and their team and join the emergency team for couple of shifts. Realising how the moto 'Time is brain' has become a daily routine and priority. Neuro-sonography was performed when needed in the emergency department and Dr. Pikija performed himself a few procedures, giving me the opportunity to see the assessment of common carotid artery dissection and management, follow up of carotid stenting, ultrasound-based decision-making regarding reperfusion therapies, bubble test with transcranial Doppler and so on. I had the chance to try myself to identify intra and extracranial vessels under Dr. Pikija's guidance. He also helped me to organise and orient my future training and certification regarding neuro-sonology.
If I could change one thing in this experience, that would be to speak better German so I can communicate more easily and be more involved in the unit's daily activities. Unfortunately, by not being fluent in German, I did not manage to do some scientific work with my colleagues, and I had difficulty comprehending all the activities made in German, which were the majority of the daily tasks. I would strongly recommend the Stroke Unit of Christian Doppler Clinic for all the colleagues who are fluent in German.
The city of Salzburg is beautiful, combining the sound of a modern city with the natural spirit of rivers, lakes and mountains in the heart of the city. It offers both cultural and natural sights. The people are friendly and happy, and you can meet residents from all over the world. The cost of life is high but if you can prepare some meals at home, it is affordable.
My Personal Highlights
High suspicion of a stroke> treat fast> use stroke imaging protocols to expand the eligibility of stroke patients to rescue therapies.
Categorise the stroke according to its most probable cause and based on that schedule the investigation and the secondary prevention.
Use medicines with caution, less is more, when a treatment may be unnecessary or even potentially harmful, do not use it.
Neurosonology can be a promising tool in the decision-making process for the assessment of reperfusion after IVT
Support the stroke elderly patients in delirium, they will get better.
Telemedicine can be really helpful wherever neurologists are not available.
Daily assessment, close monitoring in the acute phase and collaboration with other specialties are necessary.
---