by Roland Wiest, Chair EAN Teaching Course Sub-Committee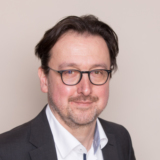 EAN Regional Teaching initiatives aim to bring teaching of excellence to residents in neurology and neighbouring specialties in European countries that will not be able to host an EAN Congress, and to regions beyond central Europe, allowing participants to attend the free-of-charge lectures of high level education at low (travel) costs.
…
As we have recently observed a drop in the number of EAN-Day applications, precipitated by different factors, such as the spread of the COVID-19 pandemic, raising financial pressure, and organisational issues related to time schedules at national neurological society meetings, we are proud to announce a newly launched education initiative: the EAN Regional Teaching Session.
The new initiative offers to organise EAN sessions with three speakers who will travel to the National Neurological Society meeting and provide a plenary session of 180 minutes at the national congress. Preferably, interactive elements are part of the lecture content. One speaker is also requested to inform participants about EAN membership benefits and educational activities.
For a harmonised look and feel, as well as to underline the unity of the EAN-Day with the Regional Teaching Session and the Regional Teaching Course, the EAN-Days have been renamed Regional Teaching Day. The format and guidelines stay the same, and we still want to encourage all National Neurological Societies to make use of this great opportunity.
The EAN Regional Teaching Courses have been an integral part of the EFNS/EAN educational programmes for more than 20 years (first RTC was held in Romania in 2000). The format of a three-day stand-alone course has asserted itself. Hence the initiative will continue as it is and we are looking forward to the upcoming RTCs.