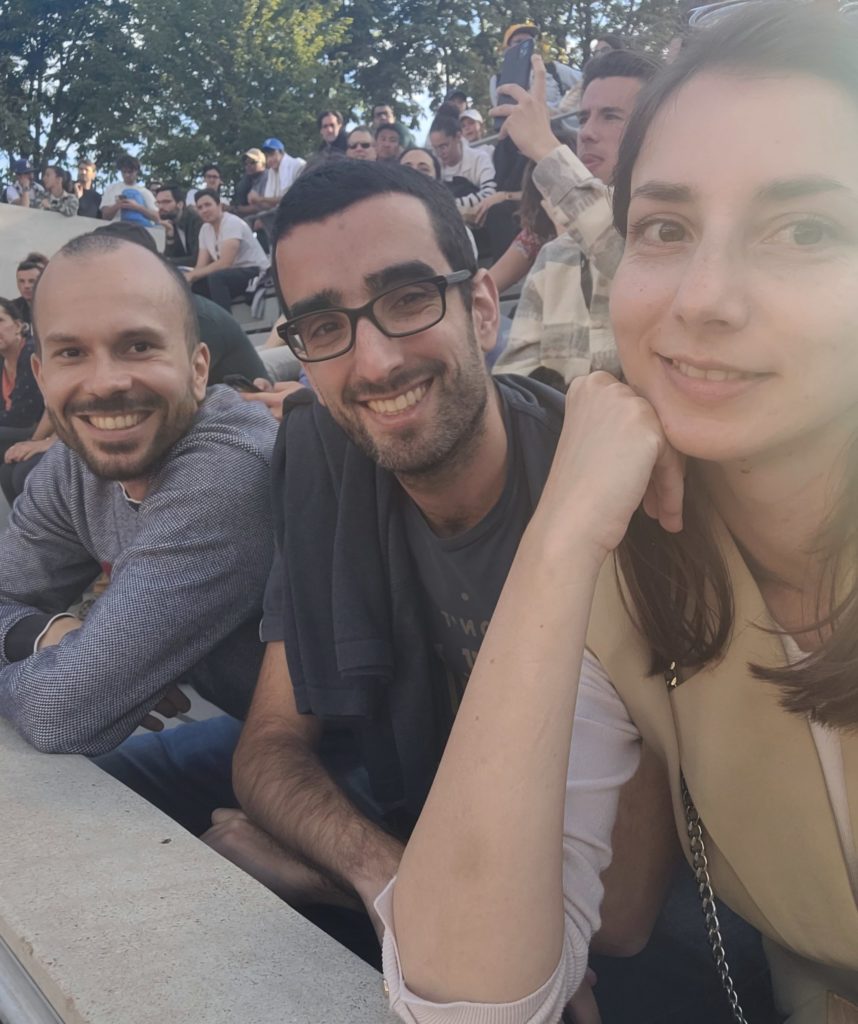 Carna Jovanovic, Belgrade, Serbia
Term of Fellowship: April-July 2022
Hosting department: Department of Neurology, Salpetriere Hospital, Paris France
Supervisor: Prof. Marie Vidailhet
…
If Charcot is a founder of modern neurology, then certainly Pitié-Salpétrière Hospital is its home. And for every aspiring neurologist, as I am, being able to study under its roof has a special value. For this reason, I am very grateful for the opportunity to spend my EAN Clinical Fellowship at the Movement Disorders department under the mentorship of Prof. Marie Vidailhet.
During this three-month fellowship, I mainly spent time in an outpatient setting, participating in highly specialised movement disorder consultation, but I also attended weekly clinical rounds in the inpatient hospital. Besides that, I got a chance to participate in other activities taking place at the department, such as clinical seminars and lectures.
The main focus of my activities was the outpatient clinic, where I attended not only Prof. Vidailhet's consultation, but also the ones by other members of the department. This kind of consultations gives an opportunity to encounter a great number of patients with different neurodegenerative pathologies and also to learn about very rare conditions that are difficult to find elsewhere. It was also interesting to see a different clinical approach to some conditions I am already familiar to, which is something very valuable in day-to-day practice. I was also able to get some skills in ultrasound-guided botulinum toxin injections. This fellowship also offered me a possibility to gain practical knowledge in the deep brain stimulation field and its use in Parkinson's disease and other movement disorders: from assessment of possible candidates and the first stimulation setting in the hospital to the patients who are coming for regular follow-up years after implantation.
From the other side, we were encouraged to participate in weekly multidisciplinary seminars, which gave me an opportunity to present the first results of my PhD research and to get valuable feedback and suggestions. I also attended the conference about future perspectives in neurodegenerative diseases, organised by the French neurology society, which took place at the Paris Brain Institute.
Overall, this experience was valuable to me, not only because of the knowledge and experience I gained, but also for new perspectives and ideas it opened up. Prof. Vidailhet and her team were really lovely and welcoming. The additional positive side is that I got to practice French and further perfect my skills.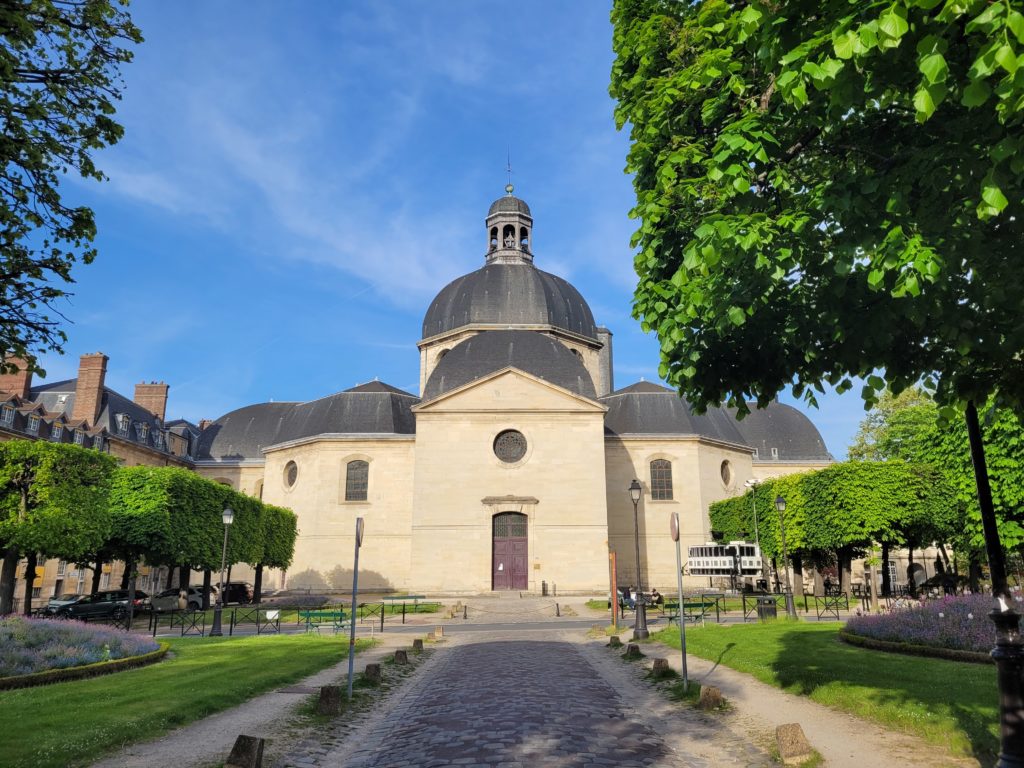 ---
…
Barbara Hain, Vienna, Austria
Term of Fellowship: September-October 2022
Hosting department: Autonomic Unit, National Hospital for Neurology and Neurosurgery (NHNN), University College London Hospital (UCLH) Queen Square, London, United Kingdom
Supervisor: Prof. Valeria Iodice
I had the great opportunity to spend eight weeks on a Clinical Fellowship at the Autonomic Unit at the National Hospital for Neurology and Neurosurgery, Queen Square, in London. It is a tertiary clinical service and offers treatment to patients from all over the country which gave me the utmost opportunity to see a broad range of various autonomic diseases.
During my stay I was able to observe all sorts of autonomic function tests, including the tilt table test with different sympathetic tests, deep breathing and Valsalvamanoeuvre, as well as exercise and meal tests and the thermoregulatory sweat and dynamic sweat test. The scientists responsible for the testing procedure warmly welcomed me, were very informative and gave me the opportunity to discuss differences in performing the tests between their unit and mine at home, as well as the interpretation of the acquired data. Several times per week the obtained findings were discussed together with the medical history of the patients between doctors, scientists and specialised nurses, and a summary was written by the consultants to be sent to the patients. Afterwards, POTS and syncopy patients were mostly scheduled to an online training course held by specialist nurses to explain the disorders and to point out different behavioural strategies to deal with them. During these courses, as well as by listening to the specialist nurses during their telephone clinics and in discussion with them, I learnt a lot about possibilities to explain these disorders to patients and how to help patients in a non-pharmacological view. Once a week a ward round took place and the medical history, obtained findings of the autonomic function tests, clinical examination and lab results of all inpatients were discussed and further treatment was planned. However, there were only a few inpatients due to the fact that most patients only came for testing from home or were accommodated in hotels close by the hospital. Moreover, I had the opportunity to attend the outpatient clinics, where I learnt a lot about taking autonomic anamnesis, clinical presentation of different diseases and explaining physiology and pathophysiology in an easily understandable manner to the patients. I got to know different pharmacological treatment strategies and learnt how to deal with complicated and more demanding patients. Finally, I gained first insights into the scientific work of the Autonomic Unit.
The whole team was very charming, allowed me to take part in their activities and shared their knowledge with me. Practical for doctors and patients, but less so for me, was the fact that since the pandemic many consultations took place via telephone or video. Therefore, firstly, I was only able to listen to lots of patients on loudspeaker and secondly, some outpatient clinics took place at the consultant ́s home, so I could not attend them. My tutor Prof. Iodice, who has an excellent understanding of autonomic neurology, was very kind and keen to answer my
questions. Unfortunately, doctors were sometimes busy or were attending congresses at my visiting time too.
Altogether it was a great and unique opportunity for me to deepen my understanding of the physiology and pathophysiology of the autonomic nervous system and to learn about clinical presentation, diagnostics and treatment of various autonomic disorders, including very rare ones such as familial dysautonomia. Beside my hospital work I had a great time with the team at their first party together after the start of the pandemic, which they call "tilt table drinks" and I enjoyed my free time exploring the big city of London.
---