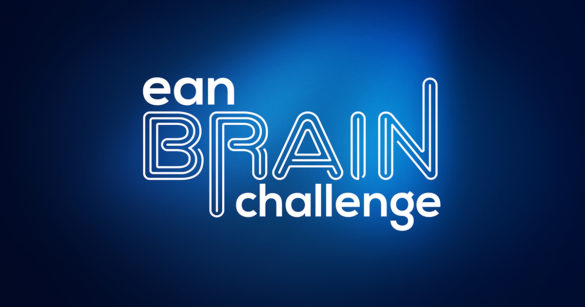 The 6th edition of the EAN's very own entertaining and challenging Neurology Quiz is back for participants onsite and online alike. Don't miss it!
With the help of the EAN Scientific Panels, the BrainChallenge taskforce has selected yet another demanding choice of 16 educational and entertaining cases.
…
All congress participants are invited to take part in the Brain Challenge, regardless of their experience level. This is an interactive learning opportunity where you will be guided through complex or rare conditions by our marvellous hosts of the event: Margitta Seeck, Professor of Neurology from Geneva, Switzerland, Adolfo Mazzeo, Resident in Neurology from Rome, Italy and Conny Lee, our professional congress moderator.
The cases will showcase the broad and exciting spectrum of neurological diseases. The contestants will demonstrate how a prompt and accurate diagnosis can be made in a challenging environment.
EAN BrainChallenge
1 July 2023
17:15 in Room Amsterdam
This year, we have one international team and one local team from Hungary (both teams consist of junior and senior neurologists), who are going to compete for the prize. The audience can test their knowledge by voting via the virtual congress platform, and their results will be presented after each case.
We would be happy to see you all at the 2023 Brain Challenge. When entering the room, drop your name card into the raffle box, and you may be one of the lucky winners for the Monday night networking event!
See you in Budapest!