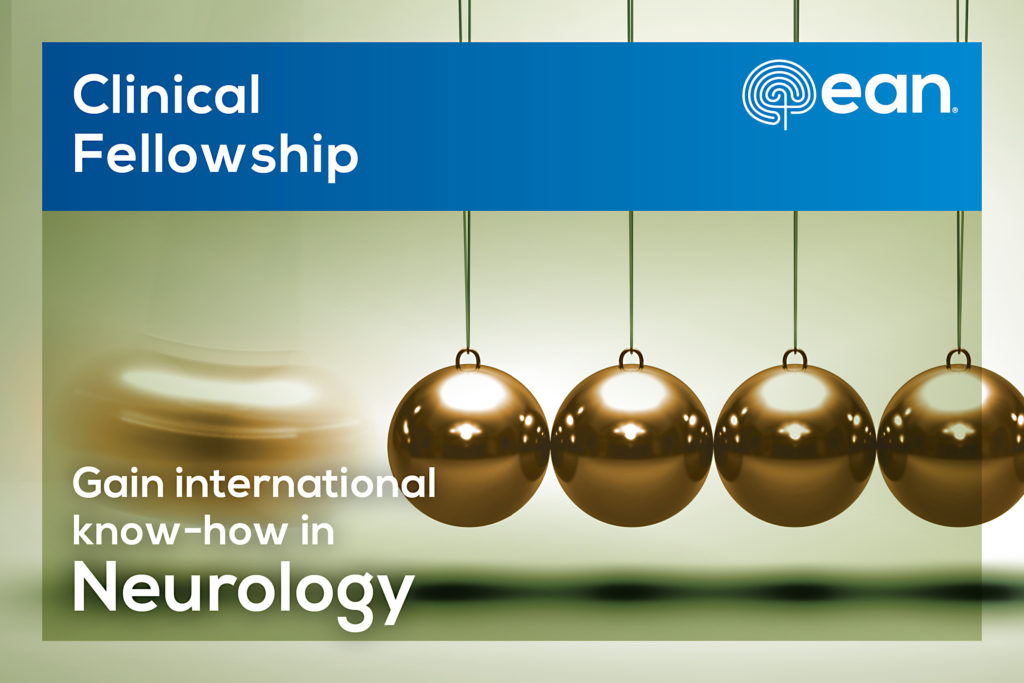 Don't miss the application deadline for next year's EAN Clinical Fellowships: 31 October 2023.
This EAN educational programme has a long tradition. It allows neurologists who are still in the process of training or recently qualified to deepen their knowledge and learn about new methods. They can familiarise themselves with the service structures of host departments under the supervision of recognised experts in a specific field.
…
The programme is designed for neurologists from EAN member countries for a stay of six to twelve weeks in an approved hosting department outside their country of residence. Since 2021, the number of overall granted weeks has been increased from 210 to 300.
The grant for the programme will be €425 per week, plus a maximum of €300 towards travel costs.
Support for neurologists in training from Ukraine
As in 2023, five additional Clinical Fellowships will be made available again this year to RRFS members from Ukraine to support six to twelve weeks in another European neurological department.
NEW in 2024: Buddy programme
Your host department can provide the name of a resident who can act as a buddy to help with typical everyday life questions and matters related to the department/hospital. The buddy will receive free EAN RRFS membership for the upcoming year (the year after the applicant's stay at the department) as a reward for supporting the fellow before and during their time at the host department.
Why wait? Apply now for a grant for 2024!
Please find more detailed information on our website about:
Application procedure
Eligibility
Approved host departments
Useful tips
**** Application Deadline is 31 October 2023 ****