by Stefano Masciocchi, Brescia, Italy
I had the opportunity to spend a six-month EAN Laboratory Research Fellowship at the Oxford Autoimmune Neurology Group (OANG) under the supervision of Prof. S. Irani. Firstly, I would like to thank the EAN for this incredibly professional and life experience that could not have happened without your support.
Secondly, I would like to thank Prof. S. Irani for his teaching, always aimed at explaining the new paradigms of autoantibody-mediated neurological disorders from clinical observation to basic research. Furthermore, I am particularly grateful to the OANG team (Patrick Waters, Mateusz, Andrew, Victor, Laurissa, Zhao, Halwan, Hannah, Ruby, Robyn, Tania) who made this period a happy one and helped me to understand and especially to perform laboratory tests.
My internship was dedicated to the exploration and characterisation of monoclonal antibodies derived from a patient with NMDAR encephalitis. This allowed me, firstly, to understand the importance of trying to deepen and simplify the model in which one studies a disease, in this case autoimmune encephalitis, by moving from polyclonal serum to monoclonal antibodies. Secondly, I learnt to perform more laboratory assays. In fact, with the help of colleagues, I expressed NMDAR monoclonal antibodies and then characterised them with specific assays based on murine cells or tissues, western blots and hippocampal neurons in culture. Besides the practical part, I particularly enjoyed the lab meetings every Friday and the discussions with colleagues about the project and the fascinating and difficult field of neuroimmunology.
In addition to the scientific work, I enjoyed Oxford by visiting prestigious colleges, studying in enchanting places such as the Radcliffe Camera, walking in the countryside, and drinking a few beers in pubs. I also had the opportunity to visit some English cities such as London, Bristol, and Bath, and to attend several Premier League football matches.
In conclusion, I will take with me back to Italy the memory of a fantastic professional and life experience that I hope can be partly maintained by continuing the work done with Prof. S. Irani and his team. I thank the EAN again for this opportunity for professional and especially personal growth.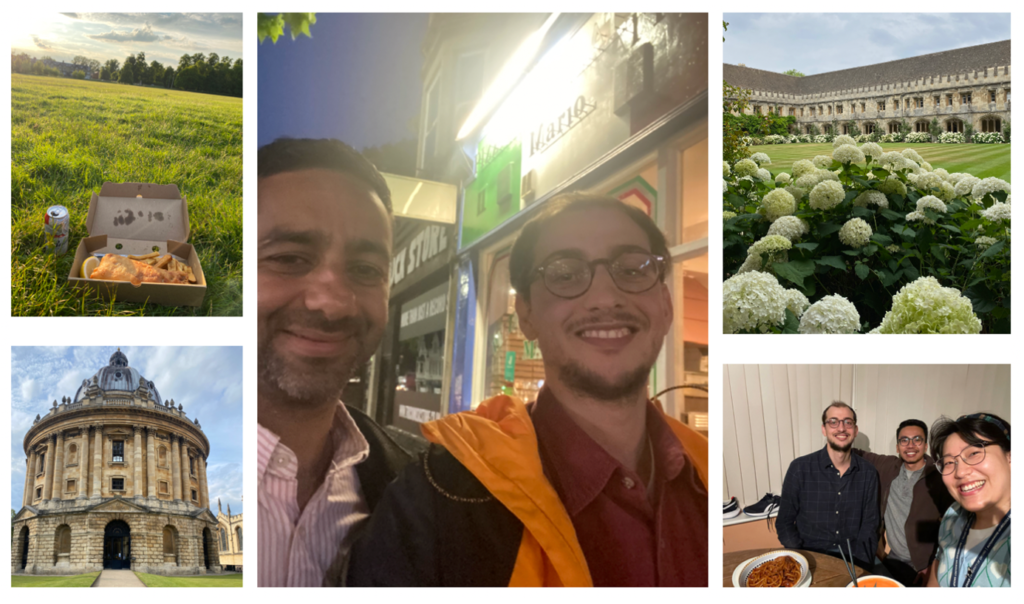 ---