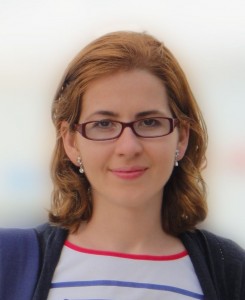 One of my main interests in the field of Neurology is the study and treatment of Cerebrovascular Disorders. Stroke, the main representative of this issue, is the leading cause of disability and the second most common cause of death worldwide. In 2003, the European Medicine Agency approved intravenous tissue plasminogen activator therapy for acute ischemic stroke. Since then neurologists worldwide were preoccupied in improving their methods of dealing with this treatment in the daily clinical practice.
With the support of EFNS Educational Fellowship I spent 6 months at the Stroke Unit of the Hospital Ramon y Cajal in Madrid, Spain, chaired by Doctor Jaime Masjuan Vallejo. During this period I had the opportunity to watch the necessary steps that lead to the most appropriate therapeutic decision (intravenous thrombolysis, intra-arterial thrombolysis or mechanical thrombectomy) which frequently is a true challenge when it comes to a so severe pathology.
As a resident, I had never before the opportunity to see so many patients treated with rtPA. I learned how to rapidly asses the neurological deficits and how to rapidly interpret the findings of cranial CT scans, perfusion CT scans and CT angiographies.
As accurate definition of the stroke mechanism is considered crucial in guiding to the most effective therapy, the other aim of my stay in The Stroke Unit of Ramon y Cajal Hospital was to perform a study to see if different stroke etiologies lead to different outcomes.
I already knew that Madrid is a very beautiful town but I didn't expect to find such a friendly atmosphere.
Overall I think this EFNS Educational Fellowship was a great opportunity to improve my knowledge about the treatment with rtPA and an important step for my future career. I would like to thank the EFNS without the aid of which this six months period wouldn't have been possible. I would also like to thank to Doctor Jaime Masjuan and all medical staff working in the Stroke Unit of Ramon y Cajal Hospital for their scientific and personal support.
Dr. Elena Terecoasa is working at the University Hospital, Bucharest, Romania