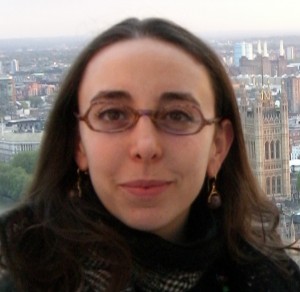 Through the support of the EFNS Scientific Fellowship I had the opportunity to work between June 2011 and May 2012 in Lille, France joining the Stroke group chaired by Prof. Didier Leys. During the fellowship my research focused on the occurrence of seizures after an intracerebral haemorrhage. This study has been possible thanks to the work of Prof. Charlotte Cordonnier and colleagues who for many years followed-up a unique cohort of 600 patients with intracerebral haemorrhage, giving me the possibility to study and understand such a complex disease more deeply. Beside the research work I had at all times the possibility to join the clinical round with the senior neurologists as it was very important for me to improve also from a clinical point of view.
Apart from science and medicine, I really enjoyed living in France, eating wonderful food and meeting outstanding people. I had the chance to join a great team of neurologists, this is why I want to thank all the members of the équipe as everybody shared with me something precious: Charlotte Cordonnier, who taught me so much about neurology and science in general, always pushing me to look further, to search more, to go beyond some innate features of my character; Hilde Henon, who continuously shared her deep knowledge with me with great kindness and patience; Christian Lucas and Nelly Dequatre for their help and sympathy; Marie Bodenant and Kei Murao for their great support and wonderful friendship; the always-smiling Maryse Moulin for the incredible patience with my never ending questions and for the "technical" support and, of course, Didier Leys for his support, his friendliness and for his special compliments in Flemish!
Last but not least I would like to thank the EFNS, who helped me to make real the dream of a research experience in a foreign country. This Scientific Fellowship has been a wonderful opportunity to me to improve my knowledge on cerebrovascular diseases (and in particular on intracerebral haemorrhage), and it represented a real challenge and milestone in my career.
Dr. Costanza Rossi remained at the Department of Neurology, Hosptial Roger Salengro, CHRU Lille, France to continue her studies.