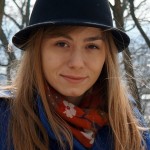 I had the unique chance of being one of the young neurologists chosen by the EFNS Education Committee to perform a 6-month educational program in the National Reference Centre for Neuromuscular Disease (Hôpital de la Pitié-Salpêtrière, Institut de Myologie, Paris, France) under the supervision of Professor Jean-Marc Léger.
During this time I had the opportunity to develop my formation in the field of neurology with the help of a great team of neurologists in one of the most prestigious hospitals in France and also Europe. Not only did I learn about all the aspects of neuromuscular diseases and got acquainted with the latest European neurological standards, but also I discovered the extraordinary charm of this magnificent city.
The educational programme consisted of assisting the clinical consultation of patients with symptoms and signs of autoimmune peripheral diseases such as chronic inflammatory demyelinating polyradiculoneuropathy (CIDP), multifocal motor neuropathy (MMN) and axonal neuropathies. I have to mention the importance given to patients with CIDP variant with monoclonal gammopathy and antibodies anti-myelin (anti-MAG), also representing the basis of my research project.
In addition, I took part in the consultation of patients diagnosed with hereditary peripheral neuropathies (Charcot-Marie-Tooth), observing their various phenotypes and the complexity of their follow-up.
This fellowship gave me the opportunity to improve my knowledge of neurophysiological examinations by attending electrophysiological investigations, observing the technique of electromyography as well as interpreting the results. The importance of somesthetic evoked potentials for the diagnosis of peripheral neuropathies was extensively discussed.
I regularly interviewed and examined patients under the supervision of a senior neurologist. These patients were either suspicious of peripheral neuropathies or already diagnosed with these diseases but under immunomodulator treatment for CIDP and MMN (intravenous perfusion of immunoglobulins).
Moreover I participated in various scientific activities:
– weekly: reunion of experts in peripheral neuropathies concerning clinical cases of higher complexity, followed up in the Pitié-Salpêtrière Hospital
– every two months: reunion of national experts in peripheral nerve diseases concerning complex clinical cases as well as discussions on international research projects and their results
– Journée du Président (30 november 2012, Paris) concerning rare diseases in neurology (Maladies Rares in Neurologie)
– Journées des Nouveautés de la Recherche Clinique (17 and 18 January 2013, Paris)
– XVIéme Journées de la Société Francophone du Nerf Périphérique (25 and 26 January 2013, Paris)
– Diplôme Inter Universitaire (DIU) de Neurophysiologie: attending the courses on autoimmune neuropathies
– Diplôme Inter Universitaire (DIU) de Myopathies: attending the courses on myasthenic
syndromes, metabolic myopathies, myotonic syndromes, channelopathies, congenital and dystrophic myopathies
I would like to emphasize the fact that this fellowship gave me the chance to enlarge my knowledge regarding the examination of patients with neuromuscular diseases and the neurophysiological methods of diagnosing them as well as the preconized treatment.
I achieved important experience during this period of time and therefore I am extremely grateful to EFNS and to Professor Jean-Marc Léger, who accepted me within the Department of Neurology and Electrophysiology and who offered me this chance, which I am sure will be extremely beneficial in my future professional activity.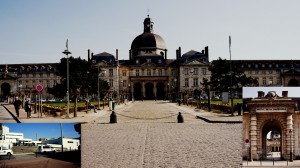 Dr Christina Muntean works at the Department of Neurology in the County Hospital in Craiova, Romania