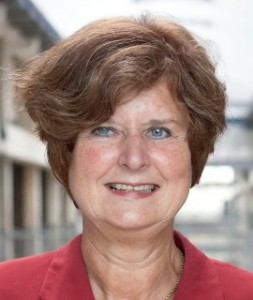 WHO's definition of palliative care:
Active total care of patients whose disease is not responsive to curative treatment. Control of pain, of other symptoms, and of psychological, social and spiritual problems is paramount. The goal of palliative care is the achievement of the best quality of life for patients and their families.
Gian Luigi Lenzi (GLL): Palliative care traditionally has been linked to oncological patients. Europe now is faced with a rapidly ageing population and an increase of neurological disorders e.g. stroke and dementia. How would you describe the need for palliative care for neurological patients?
Marianne de Visser (MdV): There is evidence for the effectiveness of palliative care in the care of patients with cancer. Currently many patients with non-cancer diagnoses utilize palliative services since indeed the prevalence of progressive neurologic diseases has increased considerably throughout the last century. The most common progressive neurological diseases are Parkinson's disease, amyotrophic lateral sclerosis, Huntington's disease, multiple systems atrophy and multiple sclerosis. Although there are similarities in progression, there are also specific factors for each disease. Stroke and primary brain tumours present similar dilemmas in management and care.
GLL: The challenges in the palliative care of patients with incurable neurological diseases are multiple. Can you describe how you feel these can be best addressed?
MdV: Firstly, it is of paramount importance that neurologists become aware of the need for palliative care in the above mentioned progressive neurological diseases. Secondly, education and training on palliative care principles should be included in the training and continuing education of neurologists. The recognition of the deterioration in the disease progression near to the end of life is essential in providing appropriate care and support for patients and their families. There is increased awareness of approaches with guidelines which have been developed across Europe.
GLL: In which way can EAN contribute to this very sensitive issue?
MdV: The European Association of Palliative Care and the Scientist Panel of the EFNS/ENS joined forces to review the evidence for the management of progressive neurological diseases with the aim of establishing a consensus for palliative and end of life care for these patients and their families. Hopefully, this paper will be published in the European Journal of Neurology. We would be delighted if the guideline on palliative care in progressive neurological disease would be selected for presentation during one of the forthcoming congresses. Research within neurological care on ALS, Parkinson's disease and multiple sclerosis is still rather limited, but increasingly performed. Therefore, palliative care deserves a place in both the teaching courses and the scientific programme at future EAN congresses.
GLL: In light of the demographic situation in Europe, would you recommend that palliative care for patients with incurable neurological diseases is added to the goals of medicine and become an integral part of neurological training?
MdV: In order to improve the care of patients with progressive neurological diseases and their families, there is the urgent need for increased collaboration between neurologists and palliative care physicians. Therefore, education and training of neurologists (in training) on the palliative care approach to patients and families are urgently required. There is evidence, particularly from the care of cancer patients, of improvement in skills with the appropriate training and experience.
Marianne de Visser is Professor of Neurology at the Academic Medical Centre, Department of Neurology and Neurophysiology at the University of Amsterdam in The Netherlands and Vice President of the EFNS.