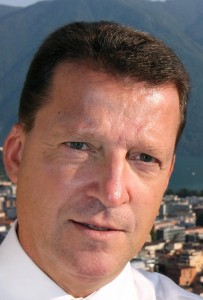 by Claudio Bassetti, ENS President & Richard Hughes, EFNS President
Conflicts of interest (COI) in biomedical research are a matter of increasing interest, concern and debate and have led particularly over the last 10 years to a number of studies to analyse the problem and recommendations to avoid it. One of the last and most prominent recommendations is that of the Institute of Medicine in the US, in which COI were defined as follows: "a set of circumstances that creates a risk that professional judgement or actions regarding a primary interest will be unduly influenced by a secondary interest" (1).
Empirical data have indeed documented the negative influence of financial relationships on the behaviour of health care professionals (2). Episodes of ghost-writing and publication bias have been increasingly reported and have scandalized both the professional as well as the general public. Because of the existence of pitfalls (and even risks) related to COI disclosure, including those concerning report bias and questionable accuracy of COI disclosures (3,4), most medical journals and organizations have adopted a policy of asking authors and members, respectively, to disclose their COI. The EFNS has, for example, a long standing custom of publishing a register of interests of the officers of its committees on its website http://www.efns.org/EFNS-Register-of-Interests.848.0.html. There is now increasing pressure for the pharmaceutical industry to declare all its payments to individual medical practitioners.
Because of the importance, sensitivity and implications of this matter, the preparations for the birth of the new European Academy of Neurology naturally led to discussions about the importance of avoiding COI. We are deeply convinced the governance of our society should be free from COI and related bias. As a consequence, an important feature of the forthcoming elections of the European Academy of Neurology Board is the requirement for candidates to declare their COI. That opportunity is now upon us as the call for applications appears on the EFNS and ENS websites as announced in this edition of Europenews. Taking a leaf from the form used by the International Committee of Medical Editors (5), candidates are being asked to list the following items in addition to their current clinical and academic positions and to declare their sources of income from them:
• Board Membership
• Consultancy
• Employment (other than their main employment)
• Expert testimony
• Grants/ grants pending
• Payment for lectures including service on speakers bureaus
• Patents (planned, pending or issued)
• Royalties
• Payment for development of educational presentations
• Stock/ stock Options
• Travel/ accommodations/ meeting expenses unrelated to the above activities
What is the reason for this in depth collection of data? And will candidates be prepared to declare their income from all these sources? And does it matter?
We believe that the delegates are entitled to know about the interests, especially the financial interests, of the candidates for the Board which will lead them for the next 2 or, if they are re-elected 4, years. It will certainly be important after they are elected so that all will be able to scrutinise their behaviour and make sure that their actions are not influenced by commercial pressures. We believe that candidates worth their salt will have no qualms about declaring their interests and that some interests may enhance their candidacy. We believe that it does matter. Delegates would not want to find that they had elected into high office in the EAN people who were spending all their daylight hours pursuing activities which would not reflect credit on the EAN. It will be up to the delegates to decide what attributes weigh most heavily in their choice of their future leaders.
Let us finish on a high note. We expect that the delegates will be looking for active senior clinical academics with an appetite for European collaboration and we encourage all such European neurologists to consider putting their hats in the ring.
References:
1. Steinbrook R. Controlling conflict of interest. Proposals from the Institute of Medicine. New Engl J Med 2009;360:2160-2162.
2. Robertson C, Rose S, Kesselheim AS. Effect of financial relationships on the behaviors of health care professionals: a review of the evidence. J Law Med Ethics 2012;40:452-466.
3. Editors TPO. Does Conflict of Interest Disclosure Worsen Bias? PLOS Medicine 2012;9:e1001210.
4. Okike K, Kocher MS, Wei EX, et al. Accuracy of Conflict-of-Interest Disclosures Reported by Physicians. New Engl J Med 2009;361:1466-1474.
5. http://www.icmje.org/coi_disclosure.pdf