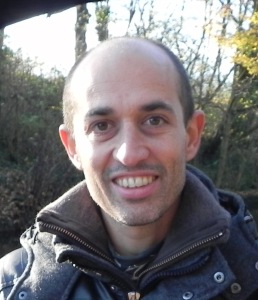 My research project was performed at the University of Glasgow, Institute of Infection, Immunity and Inflammation, UK in the laboratory chaired by Professor Hugh Willison.
Being in the Willison's group in Glasgow was a great opportunity for me. I have discovered a nice country and friendly people in Scotland, I have improved my English, I have learnt how the National Health Service works in the UK and I have developed my knowledge in Neuroimmunology.
The first months were dedicated to learn how to test anti-ganglioside antibody using ELISA and glycoarray assays. When I was able to conduct the biological tests by myself, I began two different studies in the laboratory.
The purpose of the first work was to improve the detection of IgM antibodies against
complexes of GM1 and galactocerebroside (GalC) in multifocal motor neuropathy (MMN). We tested different ratio of GM1:GalC to make the complexes of gangliosides and we used both ELISA and array to detect the antibodies against GM1&GalC complexes. Using the right ganglioside ratio we demonstrated that the performance of ELISA and array were quite similar. Compared with IgM anti- GM1 antibodies, assessment of anti-GM1&GalC antibodies increased the sensitivity from 40% to 60% without loss of specificity for the diagnosis of MMN. Previous studies investigating the use of glycoarray focused on specific diseases, thus the glycoarray has never been tested on unselected population.
The aim of the second work was to determine if glycoarray was effective to detect anti-ganglioside antibodies in a routine diagnostic setting. We prospectively compared the results of ELISA and array on 300 samples sent to the Glasgow Neuroimmunology laboratory for anti-ganglioside antibodies testing. The two techniques had good concordance and good agreement. Glycorray had a sensitivity of 92% to detect sera positive with ELISA with specificity above 92% for all the different ELISA patterns of antibodies. As data provided by array and ELISA were reliable, we concluded that glycoarray could be used as a diagnostic screening test for anti-ganglioside antibodies.
In conclusion, these two studies emphasize the usefulness of glycoarray. It allows the detection of antibodies against ganglioside complexes and it is relevant to diagnose inflammatory neuropathies in a routine diagnostic setting.
I thank the EAN (EFNS) for having selected me for the 2013 Scientific Fellowship and for giving me the chance to stay a year in Glasgow.