Under the auspices of the World Stroke Organization and
of the Department of Medical Sciences – Croatian Academy of Sciences and Arts
This year in Dubrovnik under the auspices of the World Stroke Organization and of the Department of Medical Sciences – Croatian Academy of Sciences and Arts in the period of 1th – 5th June was held a traditional 26th Summer Stroke School with international participants. The organizers of the Summer Stroke School were: Croatian Stroke Society, School of Medicine – University of Zagreb, Inter University Centre Dubrovnik, WFN Applied Research Group on the Organisation and Delivery of Care, Society for Neuropsychiatry, Central and Eastern European Stroke Society, Association of People's Health Andrija Štampar and Croatian Society of Young Physicians.
Directors of Summer Stroke School, Professor Vida Demarin from the University of Zagreb (Croatia), Roman Haberl professor at the University of Munich (Germany), Kurt Niederkorn professor at the University of Graz (Austria), professor Tatjana Rundek at the University of Miami (USA) and Professor Zlatko Trkanjec from the University of Zagreb (Croatia) once again proved that Croatia belongs to European knowledge centers. The course brought together stroke all over the world, who shared their experiences with participants during the whole week, both from clinical work as well as from its rich scientific life.
The aim of this course was to support the cooperation and to promote the exchange of knowledge and experiences among the participants from all over the world, from Albania, Bosnia and Herzegovina, Serbia, Macedonia, Germany, Montenegro, Slovenia, Romania and Bulgaria. Also, participants had the unique opportunity to exchange national data on stroke and discuss specific problems that are unique in some countries and all together tried to solve problems related to stroke, be they medical, social, economic or other nature.
The rich scientific program started with focus on epidemiology of stroke and countries specific differences, followed by important impact of various risk factors and the necessity of their management. Special emphasis was given to acute stroke management, stroke units, shortening of pre-hospital management a well as of "door-to-needle" after admission. Positive results of recent clinical trials with endovascular treatment of stroke, MR CLEAN, SWIFT PRIME, ESCAPE, EXTEND-IA shed a bright light and encouraging perspectives in stroke treatment. The importance of correct early diagnostics was especially pointed out in interactive case-based discussions. Primary and secondary prevention was discussed, with special emphasis to lifestyle modifiers in both of them. Vascular cognitive impairment and other non-motor post-stroke symptoms, as well as new vistas in neurorehabilitation, based on activation of brain neuroplasticity, were thoroughly discussed. Professors David Russel (Norway), Roman Haberl (Germany), Vida Demarin, Vesna Šerić and Zlatko Trkanjec (Croatia), Dr.Gordian Hubert ( Germany), Mr.Hans van Elst ( Netherlands) and many others were selflessly sharing their knowledge and rich scientific and clinical experience with young neurologists and residents.
This year's, 26th Summer Stroke School in Dubrovnik was again inspiring stage of recent knowledge, new friendships and eternal Mediterranean beauty.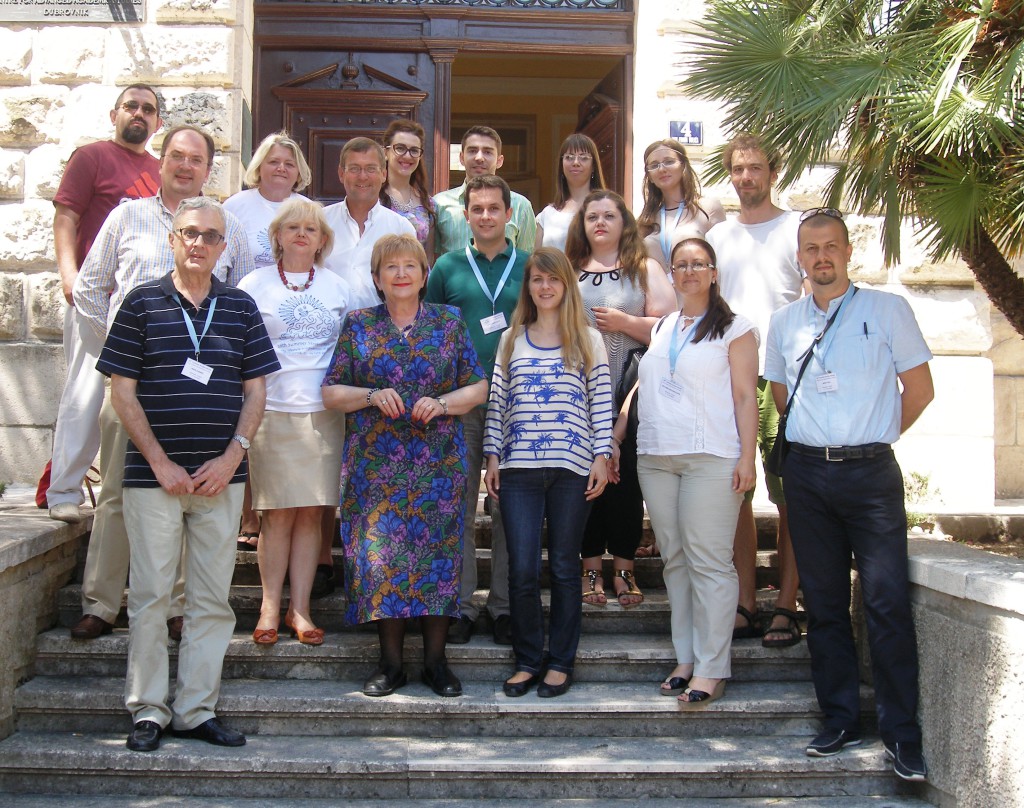 This meeting was endorsed by the EAN.
Vida Demarin, MD,PhD, FAAN,FAHA,FESO
Director and Founder of Summer Stroke School