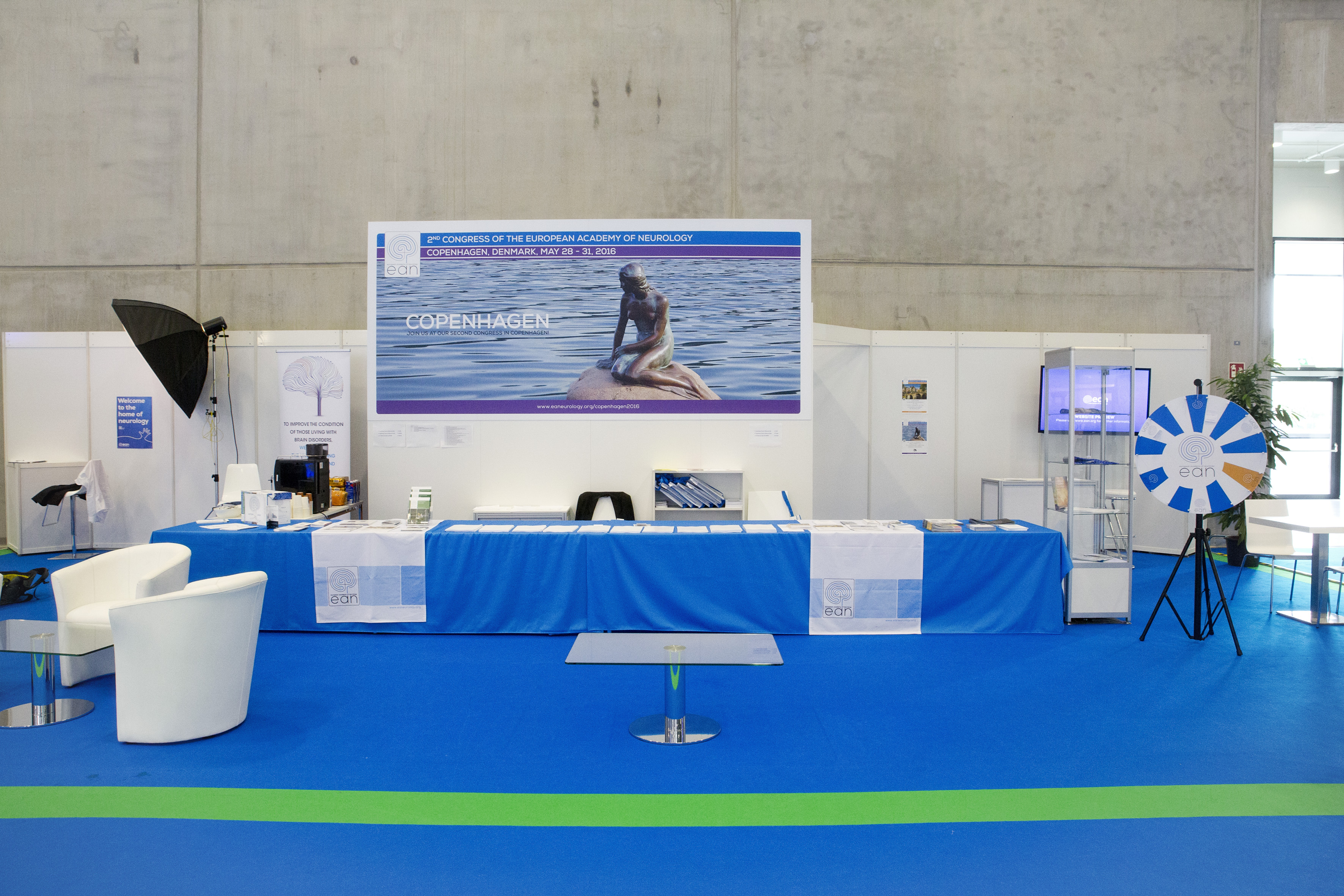 The EAN booth at the 1st Congress of the EAN was located in the Exhibition Hall and provided information about the EAN, its membership categories & educational grants, as well as the upcoming EAN congress in Copenhagen 2016.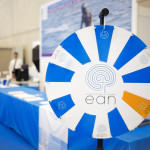 The booth was especially well visited during coffee and lunch breaks, when everyone could turn the popular wheel of fortune and win different EAN prizes.
The booth also introduced the brand new EAN website, which will be launched in fall 2015. A professional photographer invited booth visitors to have their picture taken for the website and a click dummy allowed them to take a look at new wep page functions.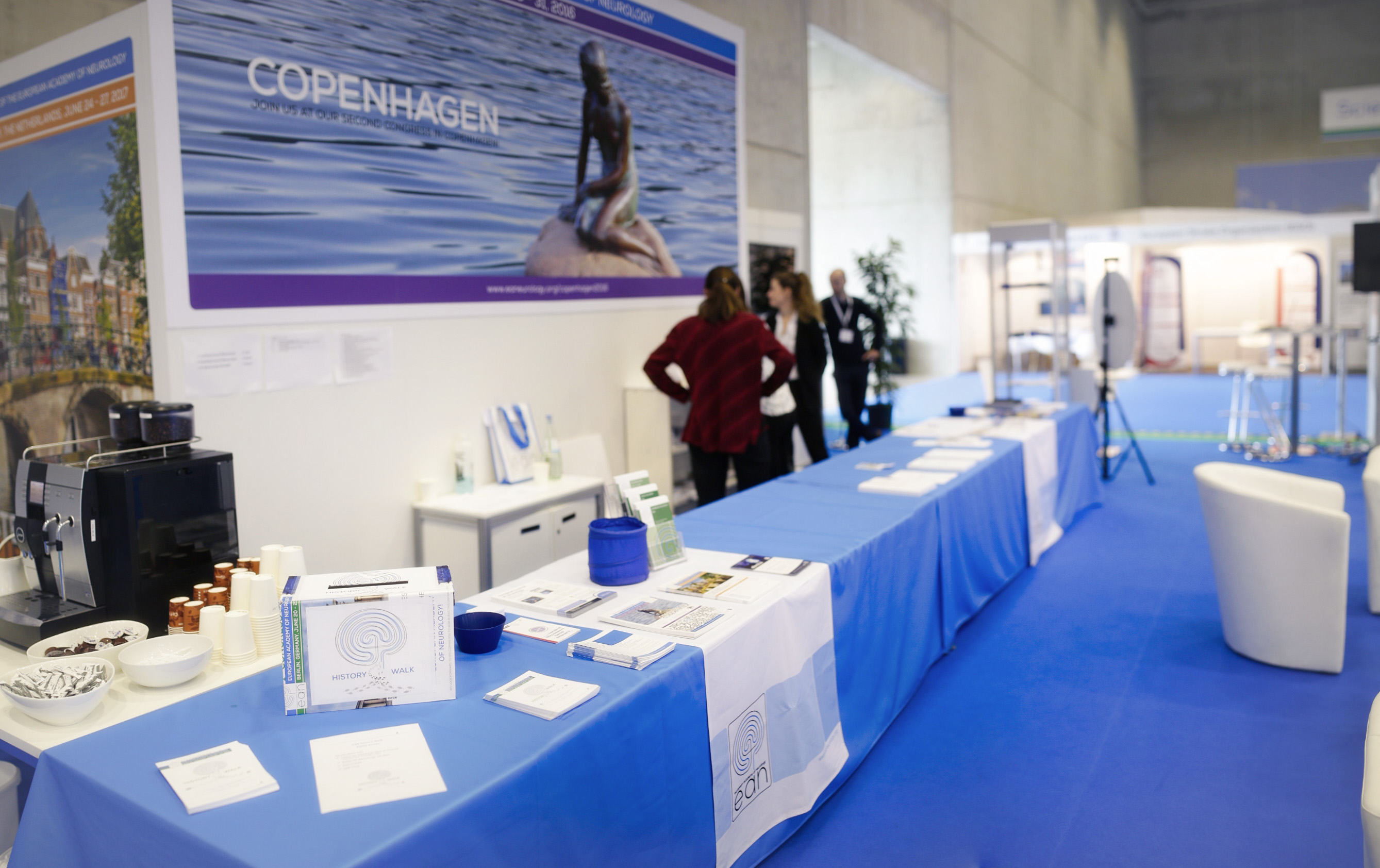 Also represented at the booth were the EAYNT (European Association of Young Neurologists and Trainees), the European Journal of Neurology, and the EBN (European Board of Neurology – UEMS Section). Congress participants were able to receive their free access to eBrain, an e-learning programme for professionals in neurosciences, which will also show over 100 webcasts of congress lectures.
Photographs by Gregor Buchhaus.