We congratulate the winners of the EAN Tournament during the 1st EAN Congress in Berlin.
In two sessions, twelve young scientists presented their outstanding work.
The EAN Tournament Prize consists of a certificate, travel, accommodation and registration to the 2nd EAN Congress in Copenhagen, Denmark as well as €1000.
The runner-up prize consists of a certificate and €200.
The winners of the session on Clinical Neurology on Sunday, June 21, 2015 are:
Alvaro Cobo Calvo, Barcelona, Spain
Antibodies to MOG in patients with a first episode of longitudinally extensive transverse myelitis: clinical implications
Runner-up prize:
Diana de Aguiar dias de Sousa, Lisbon, Portugal
Safety of pregnancy following cerebral venous thrombosis (ISCVT2 – PREGNANCY)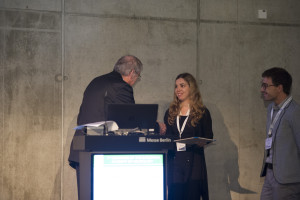 The winners of the session on Basic Neurology on Monday, June 22, 2015 are:
Kathrin Doppler, Würzburg, Germany
Phosphorylated alpha-synuclein in dermal nerve fibers of patients with multiple system atrophy
Runner-up prize:
Paolo Preziosa, Milan, Italy
New insights on the pathophysiology of fatigue in MS:a fMRI study of the motor network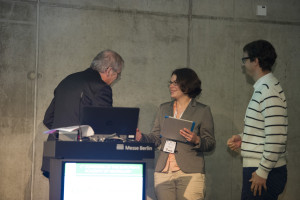 photo: © Jens Jeske/www.jens-jeske.de