by Jan Kuks, Gabrielle Lohner
UEMS Section of Neurology – European Board of Neurology
"The European board Exam should be a reference of excellence recognised by all European countries." This was the slogan of one of the candidates, taking the 7th Examination of the European Board of Neurology. To be on the safe side, before publication of the results, the author added "…if properly managed…" to this brave statement. Another candidate even more self-confidently stuck his neck out mentioning that "These questions and exam modules really test the ability of the candidate in a way that all the fields in practical work have been covered."
This year we started to test more than the ability of retrieving ready knowledge in closed book examinations (25%) and also added assessments, that could be taken using reference sources of own choice (open book examinations, 55%). The EBN-core curriculum served as a blotting-pad "to cover all the fields in practical work". EAN (EFNS) guidelines from the past 3 years where recommended for preparing the closed book part of the exam and eBrain for the whole written examination.
Moreover the candidates have been invited to submit a short essay on a public health or an ethical topic related to neurology (10%) and a critical appraisal of a topic from recent neurological literature (10%), both to be discussed in an oral examination session.
To meet the possibilities of the candidates, we lowered the admission fees and offered special conditions to candidates from low-income countries. This has been facilitated with help of the EAN, being a generous donor for this enterprise.
85 candidates from many countries in and around Europe showed their interest for the 7th European Board Examination, 72 sent there contributions for the oral examination within the timeframe set. However, due to last minute cancellations and visa problems, only 63 candidates really showed up in the cellars of the Berliner Messe. Regarding Berlin weather conditions on June 19th, they were quite right hiding themselves there.
Finally 55 out of these candidates succeeded and received their "fellowship of the European board". We congratulate them with their achievement and we will get back to the disappointed 8 to invite them for a free supplementary heat in Copenhagen next year. They will get feed-back on their achievements in Berlin and some coaching to prepare themselves properly for their reexamination.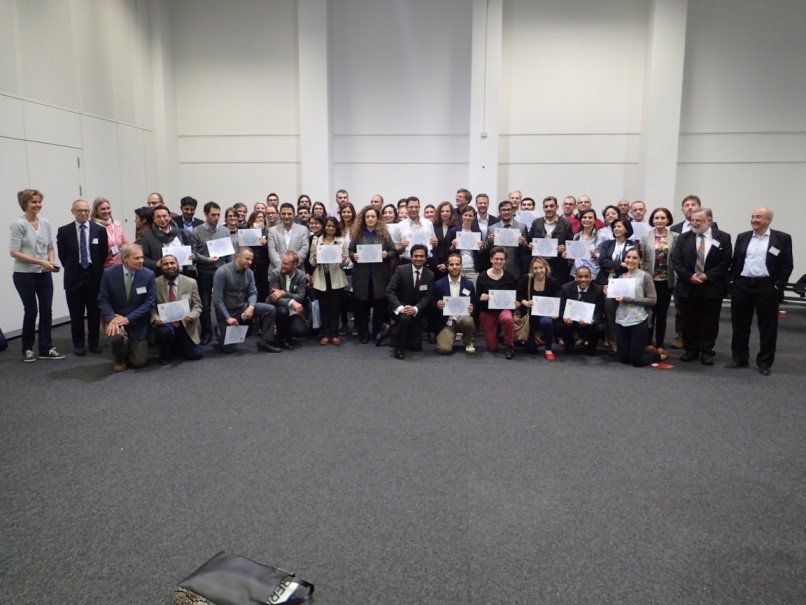 The number of candidates for the European Board Examination is increasing year by year. This year the societies for neurology in Italy and Turkey each sponsored about 10 candidates. We sincerely hope that this will be followed by others, to come to an examination that eventually will have a legal status and will serve as a unified, generally accepted, examination all over Europe. For the individual candidate, we will do our utmost to offer a challenging and fair exam with proper coaching in the period of preparation before the exam.
Please have a look at the website (www.uems-neuroboard.org) and we would welcome any comments which should be sent to uems-sbn@medacad.org. An extensive report on this year's examination with details on the participating countries, exam-questions and statistics will be published there before long.
Last but not least, take the challenge to test yourself at the next examination on May 27th 2016.
A famous touristic guide writes: Copenhagen vaut le voyage (to get the EBN-certificate) and for those who will also visit the 2nd EAN Congress, the EBN-Exam mérite le detour.
For now we caught the Berlin Bear and may sell his skin.