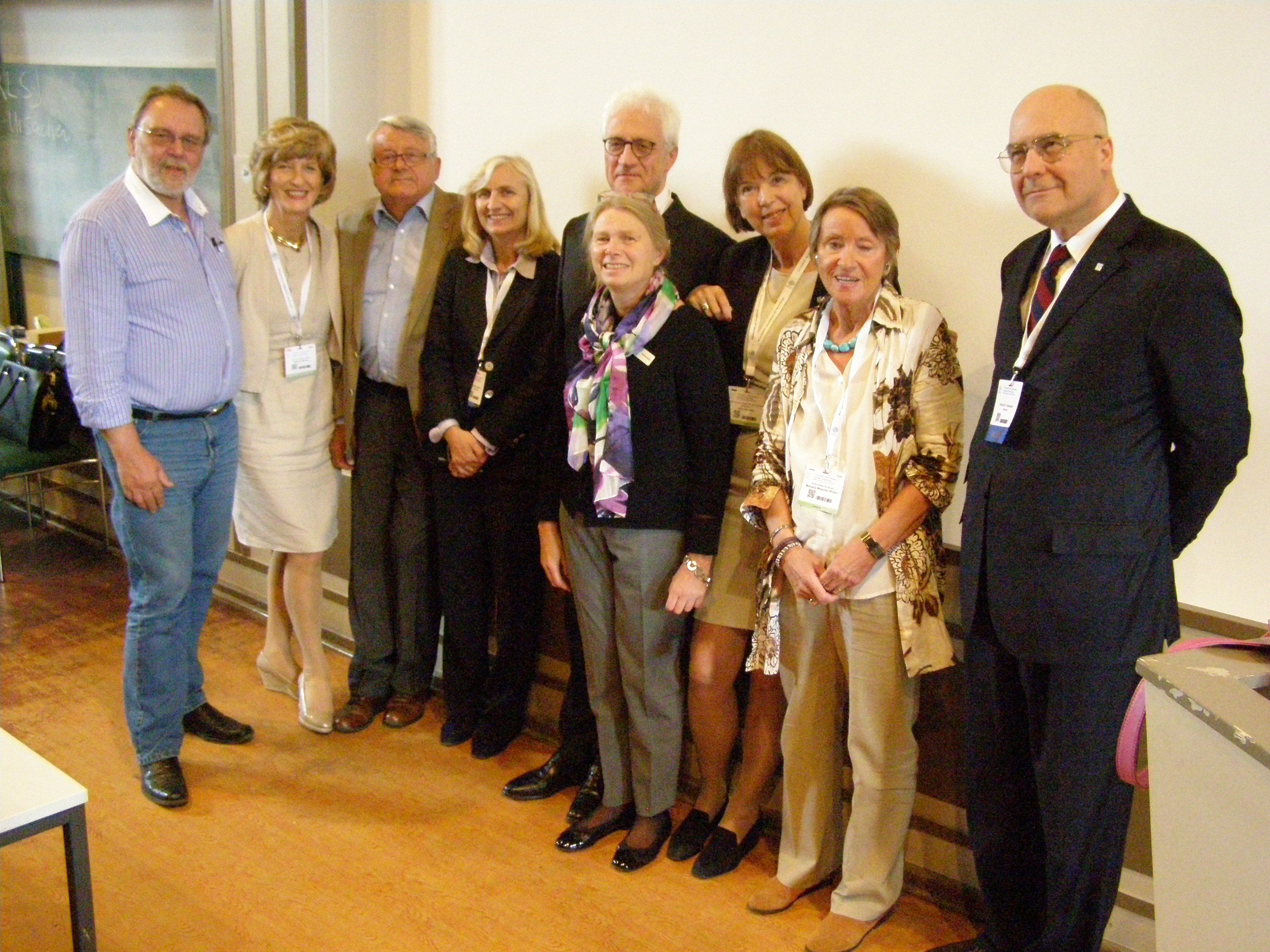 On Sunday, June 21, 2015, a Public Awareness Day was organised around the theme Diagnosing, Treating and Managing Headache and Sleep Disorders at the Neurology Lecture Hall in the Alte Nervenklinik at the Charité Campus. The meeting was a joint initiative by EAN and EFNA, the European Umbrella Patient group for neurological illness. In spite of the good weather on this Sunday afternoon, some 40 people attended the meeting.
The afternoon was moderated by Professor Wolfgang Oertel. After the opening by Professor Günther Deuschl, President of EAN, the topics headache and Restless Legs Syndrome (RLS), and how these can be diagnosed, treated and managed effectively, were presented: Prof. Uwe Reuter spoke about the various forms of headache, their causes and triggers, possible treatment, and coping tips. Professor Claudia Trenkwalder presented the case of restless legs syndrome, the symptoms, cause and treatment.
For both topics, patients had been invited to talk about how they managed their conditions, and how these disorders had greatly impacted on their home, work and social lives: Jakob Terhaag, Cluster Headache Patient and Dr Hartmut Stoye, Restless Legs Patient.
Following the peronal testimonies a lively general discussion was led by Professors David B. Vodušek and Wolfgang Oertel. The severity and high prevalence of RLS was highlighted. The Restless Legs case was emphasised by showing that in Germany out of 10,000 medical students leaving university each year, less than 20 write their thesis about RLS; that at a recent (2015) movement disorders meeting with some 5,000 delegates there was not a single main lecture addressing the topic RLS; and that among general practitioners there is very little knowledge of augmentation, the main side effect of the dopamine agonists. He made a strong plea for especially Restless Legs patients to be active in asking for attention for their disease, from their own GP's but also from their local and European politicians.