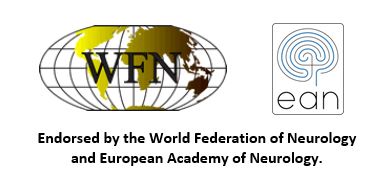 by Vida Demarin
The 55th International Neuropsychiatric Congress in Pula – INPC was held from 27 to 30 May 2015, under the auspices of the President of the Republic of Croatia, her excellency Mrs. Kolinda Grabar Kitarović.
The Congress was endorsed by the World Federation of Neurology and by European Academy of Neurology.
The organizer of the Congress is Society for Neuropsychiatry and the coorganizers are: Department of Medical Sciences of the Croatian Academy of Sciences and Arts and Central and Eastern European Stroke Society, WFN – Applied research group on the organisation and delivery of care, European Psychiatric Association and Croatian Stroke Society. The main sponsors of the congress were the Ministry of Science, Education and Sports of the Republic of Croatia, City of Graz, City of Pula and Istria County. There were more than 350 participants from Austria, Albania, Bosnia and Herzegovina, Montenegro, Kosovo, Czech Republic, Croatia, China, Greece, Iran, Italy, Ireland, Hungary, Macedonia, Germany, Poland, Romania, Russia, South Korea, Slovenia, Serbia, Thailand, Ukraine, United Kingdom, and United States of America.
The Congress started with the Academic lecture: "WFN The Way Ahead", given by our special guest, Professor Raad Shakir, President of the World Federation of Neurology
The main theme was:" Highlights in Neurology – What have we learned in the last 55 years" in Stroke, Poststroke Depression, Multiple Sclerosis, Epilepsy, Headache and Pain and Neurorehabilitation, presented by experts in the field, Professors Franz Fazekas, Kurt Niederkorn, Francesco Paladin, Wai Kwong Tang, Vesna Šerić and Vida Demarin. Main topics in Psychiatry were: Evolutionary Perspectives in Psychopathology and Controversies and News in Psychiatry, organized by Professor Karl Bechter and Francesco Benedetti. There were also numerous symposia, in particular: Challenging child and adolescent in modern society, 4th European Summer School of Psychopathology, International sports psychiatry meeting, 8th International Symposium on Epilepsy, 4th Symposium on the Interface Providers in Neurorehabilitation, Symposium on the activities of the Association of Public Health "Andrija Štampar", Symposium about stress management, about acute stroke treatment etc.
Joint meetings with Alps-Adria Neuroscience Section, WFN Applied Research Group on the Organisation and Delivery of Care and Central and Eastern European Stroke Society chaired by Professors Leontino Battistin and Vida Demarin on Current status of stroke management in the region and on Perspectives and new approaches in Neurorehabilitation, were also organized as a part of the INPC. Professor Anna Czlonkowska from Warsaw gave a special lecture on Wilson's Disease, with original data from their registry.
During the Congress there were 66 lectures within 14 symposiums, which were given by 55 lecturers from around the world. There was also the poster session with many interesting posters. Awards for best posters were given by the City of Graz and by INPC Kuratorium.
We are proud of this unique congress, being one with the longest tradition in the world. During the past 55 years INPC has became a beloved place of meeting, venue for continuing education in topics of neurology, psychiatry and related disciplines and point of scientific and professional exchange of experience for a large number of scientists and professionals from all over the world, continuing on the original idea of sciences and humanity. and we hope to keep this success in the upcoming years!
Professor Vida Demarin, is Medical Director of the Medical Centre Aviva, Zagreb, Croatia, and President of the INPC