EAN @ the meeting of the German Neurological Society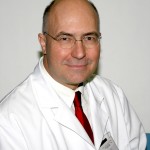 by David B. Vodušek
As proposed by Professor Günther Deuschl, a special session which included also Prof. David B. Vodušek (Ljubljana, Slovenia), Prof. Wolfgang Oertel (Marburg, Germany) and D. A. Macerollo (London, UK) and Prof. Stefan Zierz (Halle, Germany) was organised by the German Neurological Society within their DGN Forum – Germany Meets Europe: What EAN can achieve for science, medical care and education.
The session took place in a very nice middle sized lecture room and was attended by mainly younger audience.
After an in depth presentation of the EAN by its President Prof. G. Deuschl, the role of the EAN Liaison Committee was illustrated by Prof. D.B. Vodušek.
Prof. W. Oertel, coordinator of the EAN European Affairs Sub Committee presented the possibilities and the necessity to join forces with other neuroscientific societies when lobbying for brain diseases in Europe.
Dr. Antonella Macerollo talked about the neurologists in training and EAN, and invited the German colleagues to join the interesting programmes offered by EAN.
Prof. S. Zierz represented the UEMS Section / Board of Neurology, and illustrated the annual European Examination of the European Board of Neurology. He thanked EAN for the continuing support of this important effort to harmonise excellence in neurology across Europe and invited German residents to participate, as it offers a good evaluation of their knowledge.
The presentations were followed by a lively discussion.
David B. Vodušek is Professor of Neurology at the Division of Neurology, University Medical Centre Ljubljana and Chairperson of the EAN Liaison Committee.