It was a great honour and pleasure to be selected by the Education and Training Committee of the EFNS.
I was awarded a one-year scientific fellowship in the National Referral Center for rare Neuromuscular Diseases, University Hospital Pitié-Salpêtrière and University Paris VI under the supervision of Prof Jean-Marc Léger.
The year focused on both clinical practice and clinical research concerning patients with dysimmune and hereditary neuropathies.
Training in dysimmune neuropathies was coordinated by Prof. Jean-Marc Léger. First of all it consisted in attending his consultations that took place once or twice every week. During these consultations, we either met new patients without a previous diagnosis, or received patients for follow-up. Their diseases covered the whole spectrum of dysimmune neuropathies (chronic inflammatory demyelinating polyradiculoneuropathy – CIDP, multifocal motor neuropathy – MMN, anti-myelin-associated neuropathy, sensory neuropathy).
The second part of the training consisted in evaluating new patients that were referred for various sensitive and motor symptoms. They usually came for a one-day work-up where they underwent several exams; I was in charge with their examination and with processing the entire case. Each time we had a difficult or an interesting case we discussed about it during our weekly peripheral neuropathies rounds, together with other experts in peripheral nervous system field. Additionally, I surveyed patients that came for immunomodulatory treatments, mainly immunoglobulin infusions or IV corticosteroids.
My training in hereditary neuropathies was achieved with the help of Dr Sarah Leonard Louis, who is in charge of patients with Charcot-Marie-Tooth disease at the National Referral Center. During every weekly consultation, we would discuss the cases with respect to their underlying genetic implications.
Moreover, 5 separate 2-days courses for which I was awarded the Interuniversity Diploma of Peripheral Neuropathies completed the clinical training. At the same time, I attended the neurophysiology courses held at the Pierre and Marie Curie University, and starting June I performed electro-neuromyographic examinations with Dr Nicolas Danziger.
Concerning the research project I focused my attention on MMN patients. In this department, Dr Léger follows 60 patients with this disease. Interestingly, among them we identified a small group of 8 stable MMN patients that we further tried to characterize. All 8 patients fulfilled the EFNS/PNS criteria for definite MMN and were stable for a mean period of 14 years (7-20 years). I presented the main results of this project as an oral poster presentation at the meeting of the PNS that was held in Quebec, Canada, between 28th June and 2nd July 2015. Furthermore we are planning to detail this study in a future article.
Other scientific meetings that I attended were:
Journées de Neurologie de Langue Francaise, Marseille, France, 31 Mars-3 April, where I presented a clinical case on small fiber neuropathy associated to N-hexane exposure (poster presentation)
XIXe Journée de la Société Francophone du Nerf Périphérique, held at Pasteur Institute in Paris, France, between 29-31 January 2015
Finally I was co-investigator in PRISM study, my job consisting in helping in every step of establishing the investigator center in the National Referral Center for rare Neuromuscular Diseases.
On a personal level I truly believe that the year spent in Paris has been a most rewarding one and it will have no doubt contributed in the formation of my future career.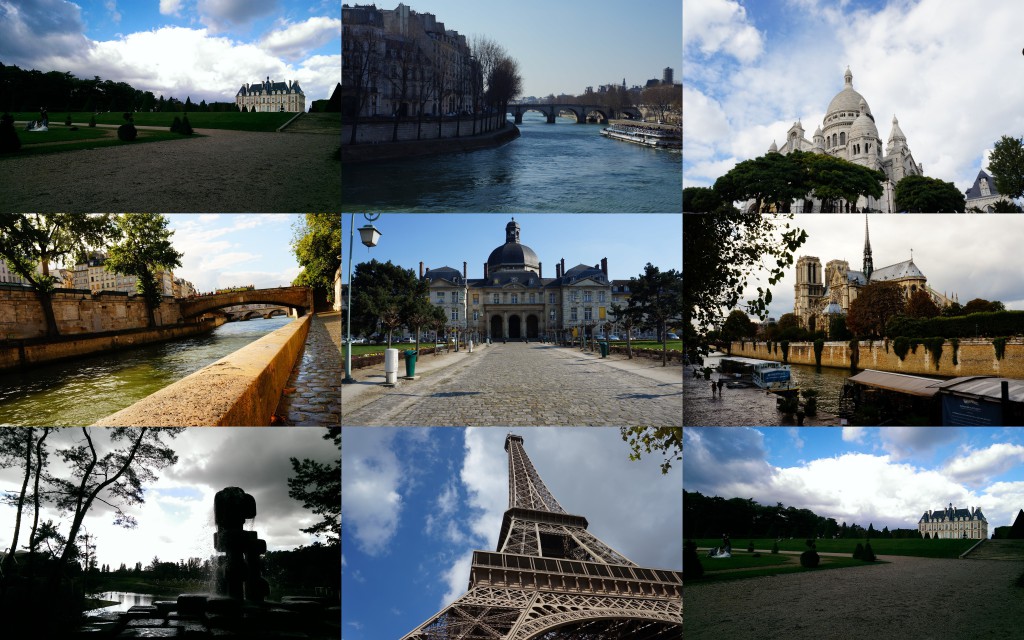 Dr. Cristina Muntean works originally at the County Hospital Craiova, Romania, but will continue her future career as a neurologist in Sweden.