A worldwide call to action, spearheaded by Western University researcher Dr. Vladimir Hachinski, is calling for more attention to the link between reducing strokes and preventing dementia.
Approximately 747,000 Canadians live with dementia, including Alzheimer's diseases, which represents 14.9 per cent of Canadians 65 and older. If no action is taken, that number is expected to increase to 1.4 million Canadians by 2031. By 2040, the cost of dementia could cost the health care system $293 billion a year.
Dr. Hachinski, distinguished university professor at Western's Schulich School of Medicine & Dentistry, in collaboration with 15 international researchers, has led the development of the Stroke and Potentially Preventable Dementias Proclamation, on behalf of the World Stroke Organization, to mark World Stroke Day on October 29, 2015. Watch the video at https://youtu.be/RWpZLtRTMKQ
The proclamation outlines key steps to preventing and reducing strokes and dementia internationally, in developed countries, such as Canada, as well as developing nations without the health resources to deal with the rising incidence of stroke and dementia. With an aging global population, implementing reduction strategies can reduce millions of deaths and disabilities over the next decade, and reduce the significant economic burden.
Published in the November issue of Stroke and the International Journal of Stroke, the proclamation has international support from Alzheimer's Disease International, World Federation of Neurology, World Heart Federation, World Federation for NeuroRehabiliation, American Academy of Neurology, American Heart Association, the Alzheimer's Association, Alzheimer Society of Canada, Heart and Stroke Foundation of Canada and other regional, national and international organizations.
Read the Stroke and Potentially Preventable Dementias Proclamation http://stroke.ahajournals.org/content/46/11/3039
Commented by Valentina Arnao (ESO member) and Valeria Caso, President-elect of ESO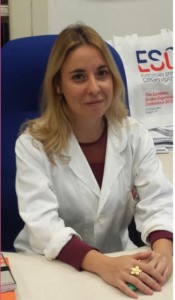 Pr. Vladimir Hachinski has recently reminded us that one out of three of us will suffer from stroke and/or develop dementia over our lifetimes. The Professor at Western's Schulich School of Medicine & Dentistry, in collaboration with 15 international researchers has begun his worldwide call to action for the programme entitled "The Stroke and Potentially Preventable Dementias Proclamation", which has been published in the November 2015 issues of both Stroke and the International Journal of Stroke. The aim of this programme is to fight and prevent stroke and dementia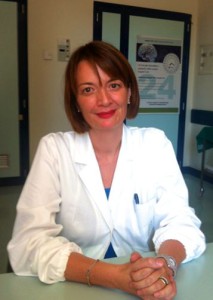 (1). A video commemorating the World Stroke Day, featuring the distinguished Professor Hachinski, can be viewed at: https://youtu.be/RWpZLtRTMKQ. Highlights from the video remind us that there is an
important link between stroke and dementia, as all major dementias have a vascular component, including Alzheimer's disease (AD), the foremost cause of degenerative dementia worldwide. In fact, "Silent" strokes, which are not clinically visible, occur five times as often as symptomatic strokes and may negatively affect thinking, attention, problem solving, mood, personality and ultimately lead to cognitive impairment associated dementia. As well, we are told that preventing stroke can be a key to decreasing dementia being that vascular risk factors, such as hypertension, type two diabetes and strokes are also likely to increase the burden of dementia and thus provoke premature aging (3). When AD pathology and cerebrovascular disease coexist as a mixed type of dementia, cognitive symptoms may be worse than when AD exists by itself (4). Currently, there are more than 25 million diagnosed cases of dementia worldwide, and most of these are AD cases (5).
Recent data clearly indicates that increasing tobacco use, alcohol misuse, physical inactivity, and diets high in salt, fats and/or sugar, especially in emerging countries, are causing greater incidences of stroke and heart disease and therefore our line of battle needs to be moved further eastward.
Neurologists and physicians must better focus on identifying 'silent' strokes, by developing transdisciplinary teams for stroke and dementia that have demonstrated to improve outcomes and quality of life. Furthermore, consideration must be given to understanding and supporting the lives of the caregivers and the families of stroke survivors.
This proclamation has international support from 19 national and International including the European Academy of Neurology, Alzheimer's Disease International, World Federation of Neurology, World Heart Federation, World Federation for NeuroRehabiliation, American Academy of Neurology, American Heart Association, the Alzheimer's Association, Alzheimer Society of Canada, and the Heart and Stroke Foundation of Canada.
The forecasted increases in the number of deaths and disabilities from stroke and dementia in the next years could be curbed, by now investing in what is already known (2). The European Stroke Organisation (ESO) is one of the supporters for the "Stroke and Potentially Preventable Dementias Proclamation" campaign as we also actively seek to eliminate stroke.
References