As in the previous year, Neuropenews asked EAN committee members, panel chairs, speakers etc. which session one should not miss at the upcoming congress in Copenhagen 2016. Please find their answers below!
Günther Deuschl, EAN President
"The Presidential Symposium", Sunday, May 29, 10:30-12:30
The Board of the EAN has decided to establish three named lectures which will be awarded annually. The Moritz Romberg lecture is to honour an outstanding, influential and exemplary clinician in Neurology. The Camilo Golgi lecture is to honour an outstanding and commendable researcher addressing molecular research, morphology or imaging. The Charles-Eduard Brown-Sequard Lecture to honour an outstanding researcher in systems neuroscience, functional neurology and imaging. The recipients of this award are systematically searched for by all committees and panels. I am very much looking forward to this result and I am sure that we will hear three outstanding and fascinating lectures.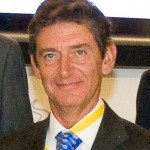 José Ferro, FEAN and Individual Delegate, member of the EAN Panels on Stroke and General Neurology
Symposium 3: "The changing landscape of coma treatment", Saturday, May 28, 10:30-12:30
…is a fascinating symposium with very innovative approaches to the treatment of chronic disorders of consciousness.

Peter Goadsby, speaker at Case-based facilitated workshop 2: "Cluster headache – a clinical challenge"
Case-based facilitated workshop 2: "Cluster headache – a clinical challenge", Sunday, May 29, 08:30-10:00
Cluster headache is a truly neurological problem and can be very often challenging; do not miss a case-based dissection of how to manage this sometimes complex neurological disorder.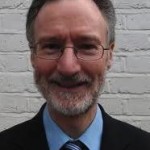 David Oliver, speaker at Case-based facilitated Workshop 5 – "Care of the person with ALS", member of the EAN Panel on Palliative Care
Focussed workshop 17: "ALS and FTD: two converging diseases?", Monday, May 30, 8:30.10.30
This is an important session with experts in both FTD and ALS. This area of genetics is developing and may allow an increasing understanding of both conditions.
This session will discuss the genetic and clinical aspects of care so that there is a holistic approach to ALS care.
There is increasing awareness of cognitive change in ALS and this research areas will help in understanding these issues.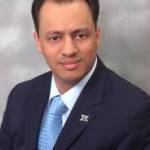 Eleftherios S. Papathanasiou, FEAN and speaker at Hands-on Course 6 – "Neuro-otology"
Teaching Course 3: "Neuro-ophthalmological emergencies – Level 2", Saturday, May 28, 14:45-18:15
Acute neurological cases entering the Emergency Room is an important topic, especially where nystagmus is involved and when the differential is between an acute vestibular insult and a posterior circulation stroke.  The topic of neuro-ophthalmological symptoms and signs is a powerful one, and a lot can be learnt about the patient at the bedside, especially within a short time window.  This teaching course will be an important one to attend.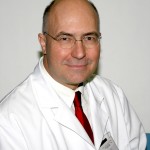 David B. Vodušek , Chair EAN Liaison Committee 
Symposium 6: "ESO/EAN: Acute stroke: new opportunities and challenges for neurologists", Monday, May 30, 14:45-16:45
Apart from being interested in the latest opinions of experts in the field (I am not a vascular neurologist myself) I would like to see how the plan of having common EAN/ESO symposia is materialising. As the chair of the EAN Liaison committee I have been active to bring about the signature of the Letter of intent of collaboration between the two societies, and it will be interesting to see the results in practice.