by Lucia Muntean
During a very busy and successful program at the Annual Congress of the German Sleep Society, the Young European Sleep Neurologist Association (YESNA) organized a workshop, dedicated to young colleagues and to those who were keen of recognizing and treating key symptoms of sleep neurology.
Dr. Kallweit from the Bern University Hospital, the president of YESNA and chairman of the workshop, opened the meeting with a short presentation of current plans and future projects of the association. Currently YESNA aims to assess the status of sleep medicine lectures in universities across Europe. A questionnaire has therefore been developed and already began its distribution among the resident doctors.
The workshop included four presentations:
Dr. Hidalgo from Katzenelnbogen (DE) made a well-structured presentation about the differential diagnosis of excessive daytime sleepiness, its evaluation and management.
A subject of great practical importance, excessive daytime sleepiness and driving was covered by Dr. Schreier from Bern (CH). Many questions were raised and discussed at the end.
Dr. Muntean from Göttingen (DE) presented a summary concerning dreaming and parasomnias. Diagnostic criteria and possible implications of dreaming in Non-REM and REM parasomnias were supported through videos of clinical cases.
Dr. Khachatryan from Armenia closed the workshop with his talk about differential diagnosis between parasomnias and sleep related epilepsy. Several videos illustrated the semiology and EEG aspects of the events occurring in the night.
The workshop was well attended both by young neurologists with interest in sleep medicine, but also but doctors from other fields of medicine and non-medical personal involved in sleep medicine.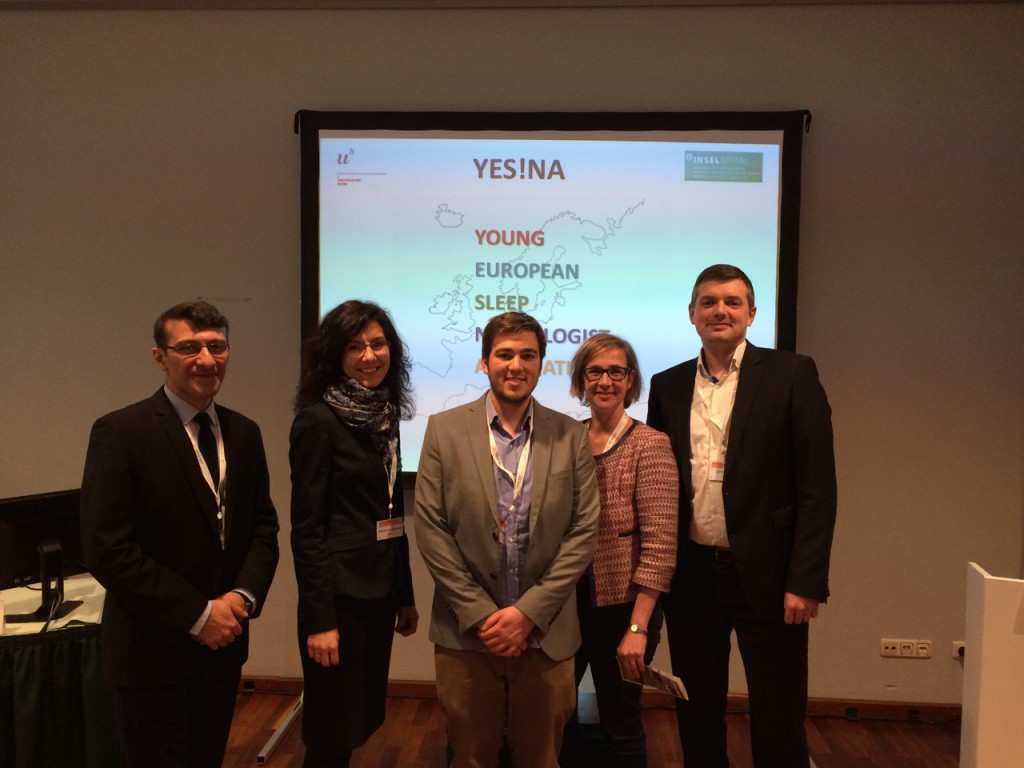 All young colleagues are invited to join YESNA and to be part of the future of sleep neurology in Europe. Do not hesitate to contact us: sp.sleep@eaneurology.org.
To read the previous publisheed article on YESNA activities, please click here