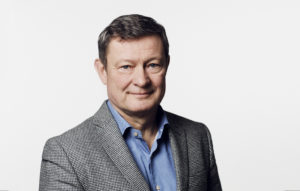 David Vodušek (DV):  The Lundbeckfonden Brain Prize is a very prestigious award. Can you illustrate to the EANpages readers how this prize came into existence and what is the scope of such a prize?
Kim Krogsgaard (KK): In 2008 Lundbeckfonden's board of trustees envisioned a large personal research prize within brain research. The prize was meant to replace Lundbeckfonden's Nordic Research Prize which had been awarded since 1987. The prize should be monetarily large and reach outside of the Nordic countries. It was the ambition to launch a prize that eventually would be perceived as the most prestigious prize for brain research. The prize, which was launched in 2010 and awarded for the first time in 2011 should be an instrument that could help supporting and inspiring Danish brain research and could serve as a flagship for Lundbeckfonden's charitable activities.
DV: The Brain Prize, so far, mainly concerns basic neurosciences. How do you conceive an outreach within the world of clinical neurology?
KK: Only candidates nominated by their peers are eligible for the prize. So we rely very much on nominations being submitted in response to our call for nominations which is sent out each year in mid-May. And yes the first 6 prizes have primarily recognized basic research. We would of course like to see more nominations of outstanding clinical researchers. This would broaden up the longlist of nominees. I do hope that EAN will help us spread the word about The Brain Prize and that we in the coming years will see more clinicians being nominated.
DV: Just like EAN, Lundbeckfonden promotes "education towards excellence". Which would be your proposal to join forces towards achieving this aim?
KK: Lundbeckfonden's mission is to 'create, inspire and spread new knowledge'. Thus, we have a variety of programmes supporting and funding education and research as well as recognizing excellence in research. The Brain Prize department works with Danish neuroscience as well as international neuroscience. So far we have been successful in launching special events, conferences and meetings in collaboration with partners and organisations representing basic neuroscience. We look forward to partner with EAN in a similar way in the future.
DV: There has already been some support of EAN education events by Lundbeckfonden. Can you share your views on such cooperation in the future?
KK: There is no doubt that we see an opportunity to further strengthen and broaden up the collaboration between EAN and Lundbeckfonden to comprise funding of specific educational activities as well as activities focusing upon cutting edge research. We are looking forward to discussing how we can collaborate in the future.
DV: Can you please explain to our readers how the relationship of the Lundbeckfonden to the industry (Lundbeck) works?
KK: Lundbeckfonden is one of Denmark's largest industrial foundations. The original endowment was made by the widow of the founder of the pharmaceutical company H. Lundbeck back in 1954. In this way Lundbeckfonden became the majority shareholder of H. Lundbeck. The CEO of Lundbeckfonden is represented on the board of H.Lundbeck. However, nobody from H.Lundbeck are represented at Lundbeckfonden's board and none of the foundation's charitable activities including the award of The Brain Prize are influenced by the commercial interests of H. Lundbeck.
Prof. Krogsgaard I thank you for this very informative interview and wish you and the Lundbeckfonden – Brain Prize  further success.
David B. Vodušek
Chair, EAN Liaison Committee
More on the Lundbeckfonden Brain Prize can be found here.