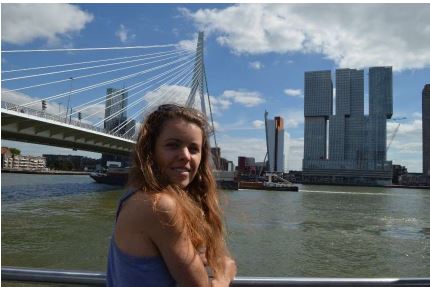 By Maeva Stephant
I am very grateful to the EAN research experience fellowship grant for giving me the opportunity to study in The Netherlands. I spent 6 months in the neuro-immunological department of the Erasmus Medical Center of Rotterdam, a modern and renowned institution in clinical and research
fields.
During my project, I focused on the role of B cells in the pathogenesis of multiple sclerosis. Having mainly received a clinical formation through my residency of neurology in France, I was willing to complete my experience by research competences. In the Neuro-Immunological Brain (NIB) research team, headed by Dr Marvin m. van Lujin and Pr Rogier Q. Hintzen, I started from scratch with pipetting and other laboratory technics. Thanks to the patience and great supervision of the team, I progressively gained in confidence and technical skills. I learned a wide range of technics from peripheral blood mononuclear cells' isolation to flow cytometry and polymerase chain reaction. I quickly became independent and was able to conduct and analyze experiments by myself. Every week, we organized a lab group meeting, where everyone would present their new data. I also attended to instructive presentations, where results from all teams of the immunological department were discussed. I discovered the whole world of research exactly how I wished and am glad I could experience it in this very competent center.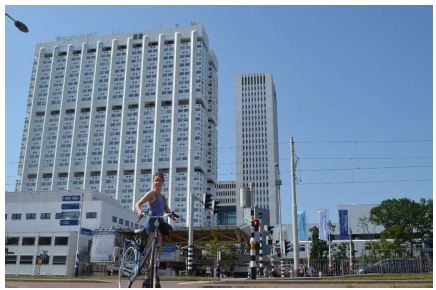 Every day, I was lucky to admire Rotterdam's skyline from my 11th floor panoramic window in the lab. Rotterdam is a truly fascinating city, combining buildings from audacious brand-new architecture and Dutch old style houses. Nice events are constantly organized in the city so that one can never feel bored. I will also miss my daily ride to the Erasmus MC and its huge bike park that you can probably only find in this country!
Again, I would like to thank the EAN who encourages young neurologists to improve their experience abroad and the sharing of knowledge between European colleagues.
Dr. Stephant works at the University Hospital La Salpetrière, Dept of Neurology in Paris, France