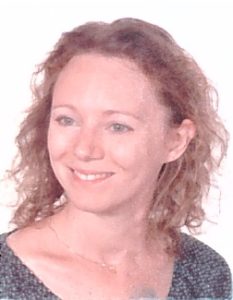 Report from Dr Inga Małecka from Warsaw, Poland visiting Multiple Sclerosis Centre of Catalonia, University Hospital Vall d´Hebron, Barcelona, Spain under the supervision of Dr. Xavier Montalban.
I chose Multiple Sclerosis Centre of Catalonia (Cemcat) as the place for my educational visit as it is a well-renown place for Multiple Sclerosis treatment and research in Western Europe and MS holds a special interest for me in the field of Neurology. Also the place seemed to be in perfect accordance with my language capabilities (I speak English and Spanish fluently).
Overall, the visit went very well. In Cemcat they have a special rotation program for the short-period and long-period visitors so from the beginning I knew what will be the plan of my visit for the next weeks. First day I was welcomed by their secretary and shown the main parts of Cemcat: the outpatient clinic where patients come on daily basis for the consult, the day hospital where all invasive procedures like lumbar punctures or i.v. drug disposure were held, the rehabilitation unit and the laboratories. Later on I was also taken on a special all-day tours around the last two: I could follow the patients around as they were exercised by physiotherapists or assist in their evaluation by the occupational therapist and participate in the laboratory work.
Most time I spend with the neurologists participating in their workday. From the 9am till 2pm we were seeing patients in the consult: diagnosing the new cases of demyelinating disease, monitoring the patients on disease modifying treatment, following those with progressive disease, deciding on a best treatment for the patients starting it or with suboptimal results on previous drug and monitoring the patients receiving experimental therapies as a part of many clinical trials held by Cemcat. From 3pm till 5pm I took part in the clinical meetings held in Cemcat. There together with professor Montalban and the team of clinicians we discussed the most problematic cases of the day and searched for the optimal resolution for each one, be it the next step in treatment or some additional examination needed. Also, once every week there was a meeting with the whole team, including therapist and laboratory workers where potential and ongoing scientific projects were discussed and once every two weeks there was a meeting with radiologists to discuss the most challenging magnetic resonance pictures.
I feel this visit has greatly widened my clinical experience when it comes to diagnosing, treating and monitoring patients with MS. All the members of the Cemcat team were very knowledgeable and supportive, they never hesitated to answer my questions and resolve any doubts I had. Most of all, I became much more familiar with the clinical standards of utilising the disease modifying drugs as they should be used for the maximum benefit for the patient (in my country, due to government policy, the use of those drugs is much more restricted) and also much more familiar with the results of administering those that in my country are still not used (as alemtuzumab or teriflunomide) or utilized only in clinical trials. Additionally, I had a possibility to participate in the work of radiologists and had them explaining to me many nuances of the magnetic resonance pictures of demyelinating diseases, as well as introduced me to nonstandard resonance imaging techniques utilized in the assessment of MS patients.
I also had a brief view of their scientific activity. Besides the meetings that I mentioned above, I had two days spent on laboratory rotations where I was explained with details about their current projects as well as shown some techniques used to conduct those. I had a tour around, being shown all their facilities and could participate in some laboratory procedures including work with laboratory animals.
I made some very useful contacts with clinicians working there which I hope will prove fruitful in the future for my clinical practice. Also, I took some time to enjoy Barcelona, which is a truly astonishing city.
All in all, it made a very successful visit for me.
---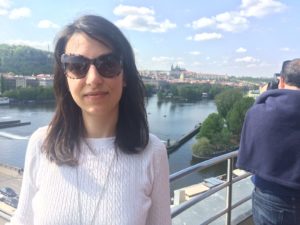 Report from Dr Latica Friedrich from Zagreb, Croatia visiting Department of Neurology, Charles University, First faculty of Medicine and General University Hospital, Prague, Czech Republic under the supervision of Prof. Karel Šonka
My stay at the Centre for Sleep and Waking disorders at the Department of Neurology,  First Faculty of Medicine, Charles University in Prague was an extremely valuable experience for my career as a young neurologist. I got to spend there 6 weeks in the spring of 2016. The Head of the Centre, Prof. Karel Šonka made me feel very welcome and despite his busy schedule and many other responsibilities, included me in all segments of their clinical and research work from the very beginning. Also, all of the other colleagues working at the Centre were a pleasure to work with and took an effort to teach me and show me the basis of their everyday work.
After the initial few days of explaining me the polysomnography recordings, I started to read the recordings as well, supervised by prof. Šonka or one of his colleagues, especially dr. Veronika Ibarburu who dedicated a lot of time to me. They were always available to help with any difficulties that I had during this process. Also, all of them spoke really good English so communication was not a problem. I started with easier recordings, but by the end of my stay could also deal with some of the more complex ones. This took most of my time at the Department, but as this was also the primary goal of my stay, it fulfilled my expectations. Apart from reading the recordings, I made the clinical rounds with the rest of the Department staff. Although here I had some problems due to not knowing the local language and therefore not fully understanding the patients, someone was usually able to give me a translated summary. Most of the patients were admitted for diagnostics, evaluation and treatment of sleep apnea with CPAP devices, but also there were a lot of patients who came due to other sleep disorders like narcolepsy and hypersomnia, periodic limb movement disorders, REM behavior disorder and others. Here I was able to learn the usual diagnostic algorithm for these disorders. I also sometimes participated in writing the discharge documentation, so I could get a sense of further management of these patients.
During some of the mornings I also participated in outpatient service for patients with sleep disorders. Here there was more time to focus on a single patient, and I could see some really interesting cases and even witness a cataplexy attack. Also during these patient visits I could get a more detailed view into pharmacotherapy of the most common disorders, and was able to get insight into long term management of these patients and the course of their disease over many years, as some of them have been patients of the Department for over several decades.
I have also took part in a research project that was currently being performed at the Department, and through this I made additional knowledge about REM behavior disorder and some specificities in scoring recordings of those patients. Prof. Šonka was also kind enough to invite me to a Narcolepsy minisimposium held by their department where I could also see other researches on this topic performed in the region and meet other colleagues from the field.
The knowledge and experience that I gained at the Department was of utmost value for my current every day work, and also for spreading this knowledge further to my other colleagues. For this I am truly grateful especially to prof. Šonka and dr. Ibarburu, as well as the rest of the Department staff.
---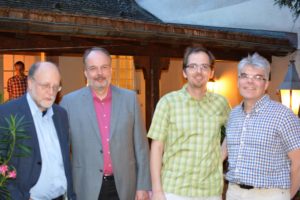 Report from Dr Václav Boček from Písek, Czech Republic visiting Department of Neurology, University Hospital Basel, Switzerland under the supervision of Dr Peter Fuhr
First of all I would like to briefly introduce myself. I am a neurologist with 3 years of practice and I have just begun to orient to clinical neurophysiology. My previous neurophysiological experience before I came to Basel was based on evaluating motor evoked potentials in clinical practice and some few recordings of paired stimulation. I had no experiences with evaluating somatosensory evoked potentials before.
I participated on the EAN Clinical Fellowship Program 2016 at Basel University hospital during May and June 2016 for 6 weeks. My choice for Basel was based on recommendation of Prof. Ivana Stetkarova due advanced neurophysiological research which is here performed and also due the future planned common research on multiple sclerosis. I have to say I could not choose better.
Because Basel is positioned in German speaking part of Switzerland I could easily use German which is the second foreign language I am able to use in clinical as well as in academical communication. Beginnings were quite trying since I have not used German since my Erasmus in Munich in 2012 but I was able to improve quite quickly and ask patients and physicians to speak 'Hochdeutsch' at least.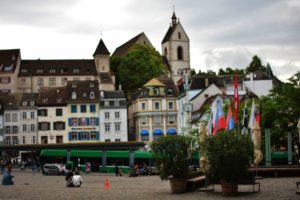 Since my very first day here I was engaged to the research on evaluating different montage from multichannel somatosensory evoked potentials. It is obvious from information above that I had no previous experience in that field of knowledge. But I have to say I was instructed very well from my supervisor and was supplied by quality literature which enabled me to understand basics very soon and therefore to start seeking for the scientific articles related to my topic.
I have to say that I was very surprised by patience Dr. Hardmeier gave me. Almost always when I needed he gave me his time to explain the problem to solve, the procedure and made also sure that I understood. This was very helpful and challenging because everytime I knew what I am doing.
Beside the theoretical (and also practical because I was present during recordings of ordinary patients invited to the Neurophysiological department) background for somatosensory evoked potentials I was also given the opportunity to learn something more about statistics and methodology of the clinical studies.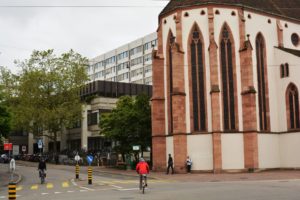 The other part of my stay was the parkinson's disease patients with deep brain stimulation. I had a little, more theoretical, previous experience with patients with DBS and this also helped me to understand better that problematics which is not so far widespread nowadays but perhaps will become more frequent in the future. I saw how discrete differences of stimulation parameters could change patients performance and I also was present by discussions about those patients and considerations whether to change the stimulation parameters or medication.
I also have to appreciate the discussions that were held on the morning sessions or on sessions of different departments (neurophysiology, MS group), because those showed me how important is to communicate inside of those groups. I also noticed how professor Kappos, the head of the neurological clinic is educated and how wide his knowledge is and that was also inspiring.
Beside the neurological and scientific program I had lot of time to visit the centre of Basel which has enchanted me since the first time I was there. At this point I want to thank EAN and my chef Prof. Stetkarova for getting me this great opportunity.
MUDr. Vaclav Bocek
---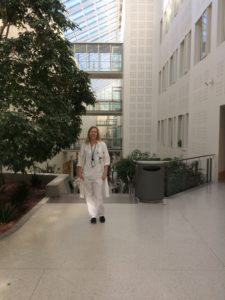 Report from Dr Karianne Larsen from Oslo, Norway visiting Hopital Roger Salengro, (CHRU de Lille), Pole des Neurosciences et de l'Appareil Locomoteur. Service de Neurologie et Pathologie Neurovasculaire, Lille, France under the supervision of Prof. Didier Leys
I am a resident doctor in neurology working at Akershus University Hospital, which is situated15 minutes outside Oslo and serves as a local hospital for approximately 500 000 persons; this makes it one of the biggest hospitals in Norway. The Neurology Department has the largest Stroke Unit in Norway, and the dedicated specialists there have been an inspiration for me and a contributing factor to my increasing interest in Stroke Medicine. The Clinical Fellowship could give me an opportunity to observe how a specialized Stroke Unit is organized outside Norway, and I hoped that it would give me new knowledge, experiences and motivation.
I had heard a lot of good things about the modern and well-organized Stroke Unit in Hôpital Roger Salengro in Lille, France, and I decided to inquire to have my 6 weeks stay here. The Neurology Dep. in Hôpital R. Salengro serves as a local hospital for approximately 600 000 persons and as a tertiary hospital (thrombectomi, craniectomi, rare disorders) for about 4 million people. Head of Department, Dr. Didier Leys was very positive and helpful, and he accepted my request.
I was one of the lucky ones who got chosen to join the EAN Program, and 13th of June 2016 I met Dr. Leys the first day of my stay in Lille. Dr. Leys gave me information about the hospital and especially the Stroke Unit, and after that, I met the other main doctors of the department. I realized already during the first meeting that I should have practiced my French more. I could understand most of the spoken and written French, but due to my limited oral skills it was rather difficult to be more active in the department and in everyday communication. Although most of the doctors speak English, not everyone feels confident enough to practice it. So I would recommend knowing more French than I did, before going to a French hospital; but the good thing is that I learned a lot more French during my stay.
My role in the Stroke Unit was to observe how the doctors worked, the visits, communication with patients and treatments. My day started at 8.30 with visits, and if acute stroke patients arrived during the day, I would go down to the emergency room with the neurologist on duty (who is a specialist). In the emergency room they have Emergency Physicians who do an initial evaluation of the patients, and after that the neurologist on duty is consulted if there is an acute neurological situation. If the stroke patient is arriving from another hospital or directly with ambulance, the neurologist on duty does a clinical examination of the patient in the emergency room on arrival, follows the patient to the MRI-lab and takes further decisions regarding diagnostics and treatment after MRI.
In Hopital Roger Salengro MRI-scans are used as the acute and primary imaging method in 95% of the cases with suspected stroke. The Neurology department has 3 MRIs (1 for emergencies, 1 for non-urgent MRIs and one for research). An early MRI-scan obviously gives many advantages when it comes to diagnostics and especially in unclear cases with atypical clinical presentations and in wake-up stroke/unknown ictus. The neurologists in the Stroke Unit in Lille use the MRI-images actively together with the neuro-radiologist and they have wide knowledge of MRI-imaging, interpretation and the use of this in everyday work.
After the MRI-scan the patients with acute stroke (ictus within 4,5 hrs) and no contraindications get thrombolysis in a specific thrombolysis room in the Stroke Unit, and after that, if there is a proximal thrombus, the patient goes directly to the angiography laboratory for thrombectomi. We all know that "time is brain" and of course there is a great advantage to have an angio lab. in the same building.
Thrombectomi in Lille is available for all patients with the right indication, and regardless of age if the patient is in good physical health before the acute stroke. I observed several thrombectomies when I was in France, and for me the angio lab with interventional radiology was very exciting. Thrombectomi is such an efficient and quick procedure which often gives impressive improvement for the patient. The interventional radiologists were very welcoming and gave me a lot of information and explanations during and after the procedures.
I observed sonologists doing ultrasound of the carotids and transcranial Doppler in Lille, and the procedures are very efficient and specialized; often with contrast, bubble and ocular ultrasound. Angiography, sonology, MRI and other imaging methods used for diagnostics are widely used in the Stroke Unit, and it was interesting for me to observe and learn more about the use and interpretation during my stay.
They have an active research environment in Lille, and I especially got information about the ongoing study about hypothermia treatment of stroke patients. I also had some days in the Memory clinic and in the General Neurology department, and it was useful to see other parts of the Neurology Department as well.
I had a really good experience in Lille. I met a lot of nice people, learned more about stroke treatment, imaging and different ways to do diagnostics. In this way I feel that the clinical fellowship fulfilled my expectations and I am happy to bring back new experiences and inspiration. I am very thankful for the opportunity that EAN gave me.
Thank you so much for this experience!
Best regards, Karianne Larsen, Akershus University Hospital, Norway
---
Report from Dr Dobos Gyöngyvér from Sangeorgiu de Mures, Romania visiting Department of Neurology, National Institute of Neuroscience , Budapest, Hungary under the supervision of Prof. Dr. Anita Kamondi
I have spent six weeks at the National Institute of Clinical Neurosciences in Budapest, wich is a very well organized clinic, with serious personell, leaded by Prof. Nagy Zoltán. My personal supervisior was Prof. Kamondi Anita, the Head of Department of Neurology.
I have worked with Dr. Kelmen Anna, Dr. Fabó Dániel and Prof. Habil. Halász Péter, who are epileptologists with great experience.
My field of interest is epilepsy, especyally the pharmacoresistent epilepsy, the temporal epilepsy and neuropshichology. I have participated at the morning visits,  followed by the everyday activities of the EEG labor.
I have tried to learn the EEG interpretation and I have participated at monitorization of the patients by EEG.
Every Monday I have particpated at the meeting of the epilepsy, where there were discused the most interesting and complicated cases of the week.
I also have been present at training courses organised by the Neurosience Institute (Prof. Dr. Nagy Zoltán) in collaboration with the Neurosurgery Clinic (Prof. Dr. Szikora István)  about the stroke management and spine surgery.
I had the opportunity to have acces to the Semmelweis University MR Research Centre, Where I had the honour to learn from Prof. Barsi Péter, radiologist and neuroradiologist Hon. Professor of Neuroradiology.
In this Centre I have seen exemplified the importance of the hippocampus in the etiology of the epilepsy.
In the period between 13-16 May, I have participated at the 21st ESNCH Conference in Budapest (stroke and neurosonology), in basic and tutorial courses by neurosonology.
Between 26-28 May, I have participated at a Conference in Szeged, organised by the Hungarian Epilepsy League, where I heard very usefull and interesting presentations about the epilepsy.
In 3-4 July I have attended the Parkinson conference organized at the Margit Island.
On 6th June I have seen the first Stereo EEG inplantation, which has also been  the first intervention of this kind in the whole country (Hungary). This is a brand new methode for the mapping the brain electoactivity.
During this short stay of mine I have seen 2 temporal lobectomies.
I find the six weeks that I have spent at Budapest very usefull and helpful  not only considering my  resident training  but also my prepair for the board exam. I had many wonderfull oportunities to learn and develop to an extent I could not even imagine before.
In my free time I have walked a lot at the street of Budapest, I  have visit the Hospital in the Rock,  the Nuclear Bunker Museum, that have earned  THE BEST MUSEUM IN HUNGARY this year.
It was a great experience to work with the collages from this department. I  am confident I can use this experience at home.
Thank you very much for your support.
I think this experience has changed not only my professional way of thinking, but also have helped me to be more creative and adaptable to the new situations.
Dobos Gyöngyvér
---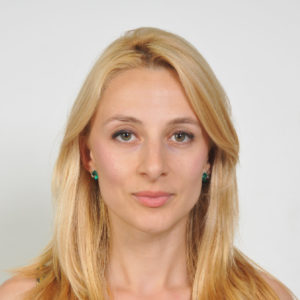 Report from Dr Svetlana Ivaylova Stamenova from Kyustendil, Bulgaria visiting Department of Neuroscience John Radcliffe Hospital, Oxford, UK under the supervision of Dr. Binith Cheeran
For me, it was a great pleasure to be a part of the EAN Department To Department co-operation Program 2016 and to participate the work in the department of Neuroscience of John Radcliffe Hospital, Oxford, the UK.  I'm very grateful to my supervisor – Dr Binith Cheeran and to the all the DBS team in John Radcliffe Hospital. They were very hospitable and I felt part of the team.
I attended clinics, case conferences and ward rounds. All my period there improves my general medical knowledge and more specific my knowledge in some fields of Neurology – deep brain stimulation (DBS), multiple sclerosis and movement disorders. I improved my English skills and now I feel more confident. I was having the possibility to participate also an annual congress ( 32 nd congress of the ECTRIMS ) in London during September 2016.
The UK, the developments in the medicine there and the organisation of the health system for sure can add a lot to the medical culture of the young doctors coming from less developed countries.
I' very grateful to EAN for the opportunity that I was having with this bursary and for the experience that I gain. I really enjoyed my period in Oxford.
---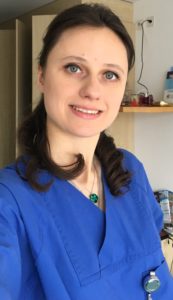 Report from Dr Svetlana Sidorenko from Chisinau, Moldova visiting Department of Neurology and Neurorehabilitation, Rehabilitation Kliniken Valens, Switzerland under the supervision of Prof. Dr.med. Jürg Kesselring and visiting Department of Neurosurgery, Kantonspital, Graubünden, Chur, Switzerland under the supervision of Dr. Denis L. Kaech
Shared knowledge is a life-treasure. I am sincerely grateful to the European Academy of Neurology and the EAN Education Committee, who made my Internship possible in the Rehabilitation Kliniken Valens and Kantonspital Chur in the period from 02.04- 28.06.2016.
The department-to-department internship program started in Valens and was realized in April and June 2016. In coordination with the Head of the Department of Neurology and Neurorehabilitation Prof. Dr. med. Kesselring, the Head of the Department of Neurosurgery Prof. Dr. med. Kaech kindly offered me to continue my internship in May 2016 in Chur Kantonspital at the Neurosurgery Department. Valens is a dedicated partner of Chur, where continued postsurgical treatment of head injuries, intracranial hemorrhages, brain tumors is provided. Moreover, in Kantonspital a Stroke Unit is situated, supervised by Neurologists from Valens, to get a closer insight in emergency neurological states. Both clinics kindly offered me accommodation in the medical personal house and took care of me during my stay in Switzerland.
Kliniken Valens is a 126-inpatient Complex with 4 Neurological departments using the latest methods for a complex rehabilitation. It is situated in Kanton St.Gallen, hidden behind mountain Calanda, close to an marvelous place, where the Neurological genius Dr. Constantin von Monakow contributed to medical history, where Paracelsus healed his patients with aquatic therapy, where Thomas Mann and Friedrich Nietzsche recovered: Tamina – the Gorge with curative Thermal Water.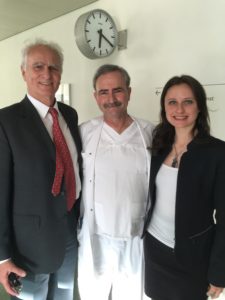 During the time in Valens Neurorehabilitation Clinic, Prof. Kesselring and the Team widened my knowledge in the framework of neuroscience, neurophysiology and aspects of clinical decision-making. Furthermore, they shared their skills and supported me in research, gave me the possibility to participate at local conferences, neuroimaging trainings, interdisciplinary discussions, to learn more about the physiotherapeutic, ergo-therapeutic and aquatic treatment in rehabilitation, hippotherapy, neuropsychology and also gain a practical insight from my colleagues from all neurological departments of the clinic. All processes, as well treatment and education as organizational moments are excellently organized in the clinic: 4-8 times a month the doctors take part at autochthonous trainings on current neurological topics, twice a week neuroimaging reports with case demonstrations take place, each department has its special consilium visiting day weekly and once a week case presentations and current difficulties in diagnostic or treatment questions are discussed.
Additionally, very special events were the "Mysteries of the Brain" Conference, PhD-retreat Valens 2016, Frühlingssymposium Neurology and Neurosurgery and an insight in the aquatic course.
During the time in Kantonspital, together with Prof. Kaech we reviewed neurosurgical cases from 2012-2016 and worked out materials on Chronic Subdural Hematomas in Association with Oral Anticoagulation. The results were accepted for a common publication in "Swiss Medical Weekly" and prepared for presentation at the SFCNS Congress 2016 – in Basel, September 28-30, 2016. Also, I focused on specific issues of patients' problems through practical assistance, which occurred during routine neurosurgical procedures of spine and head, neurosurgical and radiological interventions and fluoroscopy guided infiltration in pain management. Finally, I took part in further interdisciplinary trainings with doctors from Kantonspital, a special event was the scientific International Neurosurgery-Neurology Symposium organized by Prof. Kaech and with the participation of Prof. Kalvach.
Both institutions offered me valuable experience and skills, which enriched my knowledge and contributed to the practical side of my expertise. I am very grateful that I had such an outstanding opportunity providing a positive impact on my professional development.
One important procedural provision for colleagues from non-EU-countries: In Switzerland the Hospital needs 3 Months before the start of an internship a confirmation of Swiss authorities "Gesuch zur Bewilligung für Erwerbstätigkeit". Contrary to other European countries this is mandatory also for "no-touch-doctors" during the internship.
Useful advice: Use Halbtax (160 CHF for 12 months) to save 50% of railway-costs, it is worth even for a short stay to explore Switzerland on weekends. Visit Tamina Gorge, it is a miraculous place!
Svetlana Sidorenko MD, Neurologist, Republic of Moldova