As in the previous year, EANpages asked EAN committee members, panel chairs, and invited speakers  which session one should not miss at the upcoming congress in Amsterdam 2017. Please find their answers below!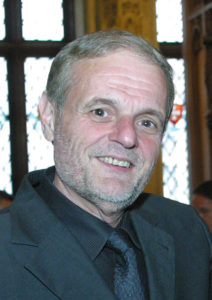 Natan Bornstein Institutional Delegate for Israel, member of the Scientific Pannel on "Stroke" and speaker in IaS 6.
Teaching Course 5: Advanced Neurosonology on Saturday, June 24th, 2017 at 14:45h
Hands on Course 4:  Neurosonology in the diagnosis of Neurovascular diseases on Sunday, June 25th, 2017 at 15:00h
Doppler ultrasound of the Extra & Intracranial vessels is a very useful tool in the evaluation of various cerebrovascular vascular diseases including the arterial and venous vasculature. It can be used in acute stroke to assist during thrombolytic procedure, investigation the aetiology for secondary stroke prevention (carotid stenosis, dissection and intracranial stenosis)and long term monitoring of outcome and vascular high risk patients.
These two courses are complementary to each other and will cover both the theoretical and the practical aspects of the current advances in neurosonology
It will Include demonstration of evaluation of the brain vasculature as well as very interesting and relatively new aspect of ultrasound, the investigation of peripheral nerve diseases.
Don't miss these exciting and very useful courses that will help you in your daily practice of neurology.
Josef Finsterer, Speaker in Teaching Course 3 and member of  the Scientific Pannel on "Neurogenetics"
Symposium 3: DNA repeat syndromes in neuromuscular disorders on Saturday, 24th June, 2017 at 10:30h
Good update for those interested in RNA repeat disorders.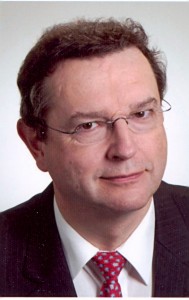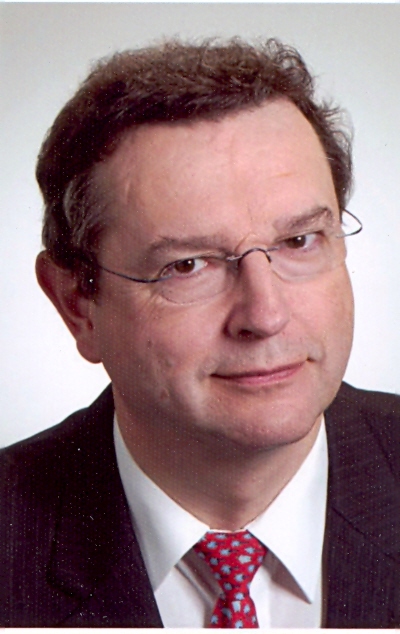 Max Hilz, Chair of the Scientific Panel on "Autonomic Nervous System Disorders"
Teaching Course 13: How to manage a patient with autonomic dysfunction – Level 2 on Monday, June 26th, 2017 at 15:00h
This teaching course addresses topics that are highly relevant for neurologists but largely disregarded in medical school and during residency training. Postural tachycardia syndrome is quite common in the average population and has a significantly negative impact on the quality of life. Therefore, are proper diagnosis and adequate treatment is highly important. Treatment of autonomic failure in sleep disorders again requires special expertise which will be provided by an established expert in this field. Similarly, many neurologists have a rather limited knowledge about the diagnosis and management of bladder dysfunction. These gaps will be closed by one of the truly profound experts in this field. Finally, orthostatic hypotension is very common but knowledge about diagnostic Criteria and adequate treatment is not as widely spread as needed. In summary, this teaching course will certainly provide most interesting knowledge and will enrich the diagnostic and therapeutic skills of many neurologists.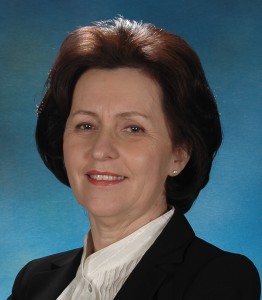 Jera Kruja, Institutional Delegate for Albania
Plenary Symposium 2: Presidential Symposium on Sunday, June 25th, 2017 at 10:00h
It is always a pleasure to attend the Presidential Symposium. I did not miss any of them during the EFNS era and now during EAN congresses.
I appreciate this session because of the distinguished speakers and the interesting themes discussed. This session makes an impressive combination of the historical work and memory of famous neuroscientists like Moritz Romberg, Camillo Golgi, Charles Édouard Brown-Séquard and the contemporary neuroscience achievements. The magical atmosphere of Presidential Symposium is very special and the full and enthusiastic audience makes it more attractive.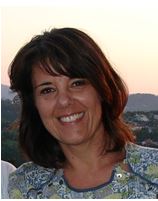 Maura Pugliatti Co-Chair the Scientific Pannel of "Neuroepidemiology" and speaker at the Career development Session 2
Focused Workshop 4: Update on treatable, autoantibody-mediated CNS disorders in children, adolescents and adults: diagnoses you don't want to miss! on Saturday, June 24th, 2017 at 8:30h
These disorders are more frequent than believed, maybe just misdiagnosed. A great opportunity to hear from experts.