On Thursday, 16 March 2017 a Memorandum of Understanding (MoU) was signed between the EAN and the AFAN. The signed MoU will be an important instrument of cooperation between the two societies.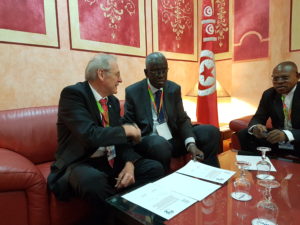 On the occasion of the 1st AFAN Congress that took place in Hammamet, Tunisia, Prof. Deuschl and Prof. Mansour N'Diaye (Senegal), President of the AFAN met together with the Executive Officers of the AFAN. Prof. N'Diaye thanked Prof. Deuschl for the EAN's commitment to promoting education in neurology in Sub-Saharan Africa, and expressed the hope to enhance future cooperations. Prof. A. Gallo Diop, Honorary Member of the AFAN, recalled the long standing and fruitful educational initiatives with the EAN that have become an annual landmark for the Sub-Saharan neurological community.
During this 1st AFAN Congress, Prof. Yomi Ogun (Nigeria) was elected the new President for the next two years. Prof. Foad Abd-Allah (Egypt) was elected President-Elect. Dr. Augustina Charway Felli (Ghana) will continue as Secretary General, and so will Prof. Lawrence Tucker (South Africa) as Treasurer of the society.
The EAN wishes the AFAN all the best for a successful future!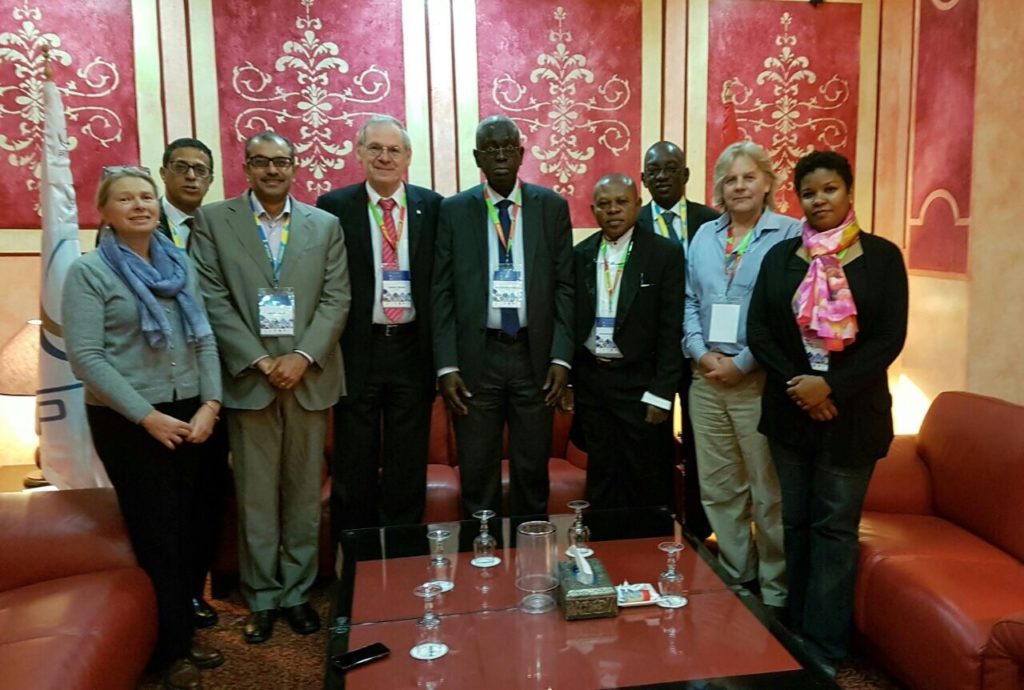 EAN-AFAN groupphoto – from right to left:
Augustine Charway-Felli (Ghana)– secretary general to AFAN
Lawrence Tucker (South Africa) – Treasurer to AFAN
Amadou Gallo Diop (Senegal) – Honorary Member to AFAN
Yomi Ogun (Nigeria) – Incoming President of AFAN
Mansour N'Diaye (Senegal) – President of AFAN
Günther Deuschl (Germany) – Pesident of EAN
Foad Abd-Allah (Egypt) – President Elect to AFAN
Riadh Gouider (Tunisia) – President of the Tunisian Society of Neurology
Eveline Sipido (Italy) – EAN Liaison officer