Unmet Needs In Movement Disorders: A multidisciplinary approach
First Egyptian Educational Movement disorders course, Ain Shams University, in Collaboration with the Movement Disorders Society.
23-25 February, 2017. Cairo, Egypt
Movement disorders is an evolving rapidly growing specialty in Egypt and Africa. Knowledge in this field is sometimes lacking. Good management for movement disorders patients starts with appropriate diagnosis and knowledge about various differential diagnosis, in addition to variable treatment options. These were the main reasons why the Neurology and Neurosurgery Departments, and the Movement Disorders Clinic in Ain Shams University organized this first Educational Movement Disorders course. Course directors were: Dr. Alia Hassan Mansour, Lecturer of Neurology, Dr. Walid Abdel-Ghany, Associate Professor of Neurosurgery, and Dr. Zeiad Fayed, Associate Professor of Neurosurgery, Faculty of Medicine, Ain Shams University, Cairo.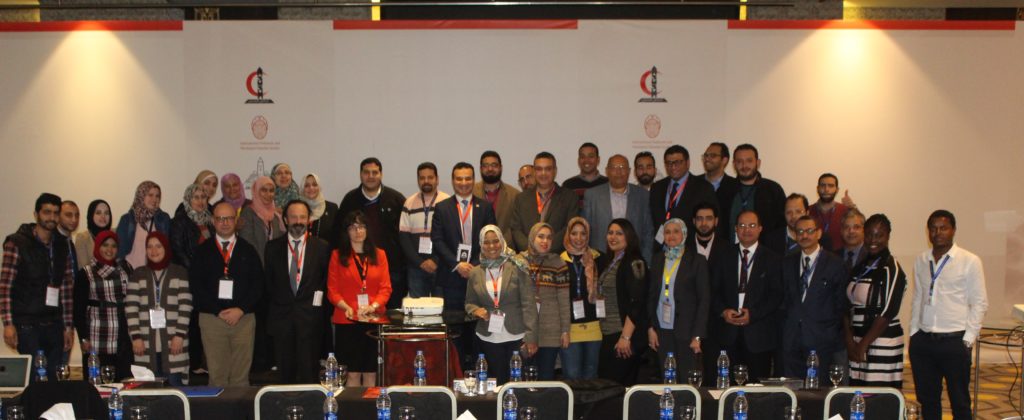 Invited speakers were renowned expert speakers in the field of movement disorders: Professor Joaquim Ferreira, neurologist from the University of Lisbon, Portugal, and Chair of the MDS-ES, Professor Elena Moro, neurologist from the Grenoble-Alpes University, France, and Editor-in-Chief of EANpages, and Professor Joachim Krauss, neurosurgeons from the University of Hanover, Germany and President of World Society for Stereotactic and Functional Neurosurgery. Moreover 13 national Faculty Speakers were invited from different specialties (Neurology, Neurosurgery, Radiology, Pediatrics and Physical medicine).
The course agenda included three days of course, the first two in Dusit Thani Lake view hotel, and the third clinical day in the Ain Shams Specialized University Hospital. The course was attended by 223 people from seven Egyptian Universities, and ten governorates, in addition to two African delegates from Ghana and Ethiopia (Grants).
Twenty-seven lectures covering movement disorders from various perspectives were presented. Selected lectures were transmitted online to African Countries and Egyptian Governorates by Ain Shams TELE NEUROLOGY NETWORK (ATN) as a part of the Treat and Teach activity, An Egyptian Initiative for Africa.
Professor Joaquim Ferreira gave five poignant lectures about phenomenology of movement disorders, pharmacological treatments and rehabilitation in Parkinson's disease, in addition to approach to diagnosis of tremors and tics disorders. Professor Elena Moro presented four lectures, one of them was a very distinguished presentation about the Diagnosis of different Parkinsonian syndromes, another one about approach for dystonia diagnosis, and the other two about deep brain stimulation surgery. As there is a growing need for DBS and Functional Surgeries in Egypt, Dr. Alia Hassan Mansour presented the Egyptian experience of programming and long term follow up for patients undergoing DBS, with patients' videos presentation.
Going to Neurosurgery, with continuation in representing team's work, Dr. Walid Abdel-Ghany presented his important lecture about his Egyptian Experience in the management of pediatric hypertonia, and Dr. Zeiad Fayed presented two lectures about the Egyptian experience in ablative surgeries in Parkinson's and dystonia with different targets selection. Moreover, Professor Joachim Krauss gave three striking lectures about deep brain stimulation, one about DBS in Parkinson's and another one about DBS in dystonia and complications of DBS, and future targets in Parkinson's disease. Dr. Ahmad El-Bokl (lecturer of Neurology) presented his lecture about how new technologies in functional neurosurgery can help with future research in movement disorders. Dr. Tamer Emara (Associate Professor of Neurology) presented his lecture about how Teleneurology would improve the practice of movement disorders in Egypt and Africa.
The third clinical day was in Ain Shams Specialized hospital, where 13 patients with different movement disorders phenomenology were presented by the Neurology residents, and live discussion and examination of the patients was done. Finally, a workshop about botulinum toxin with hands on was held.
Spotlights on the course were released in 5 well-read national newspapers.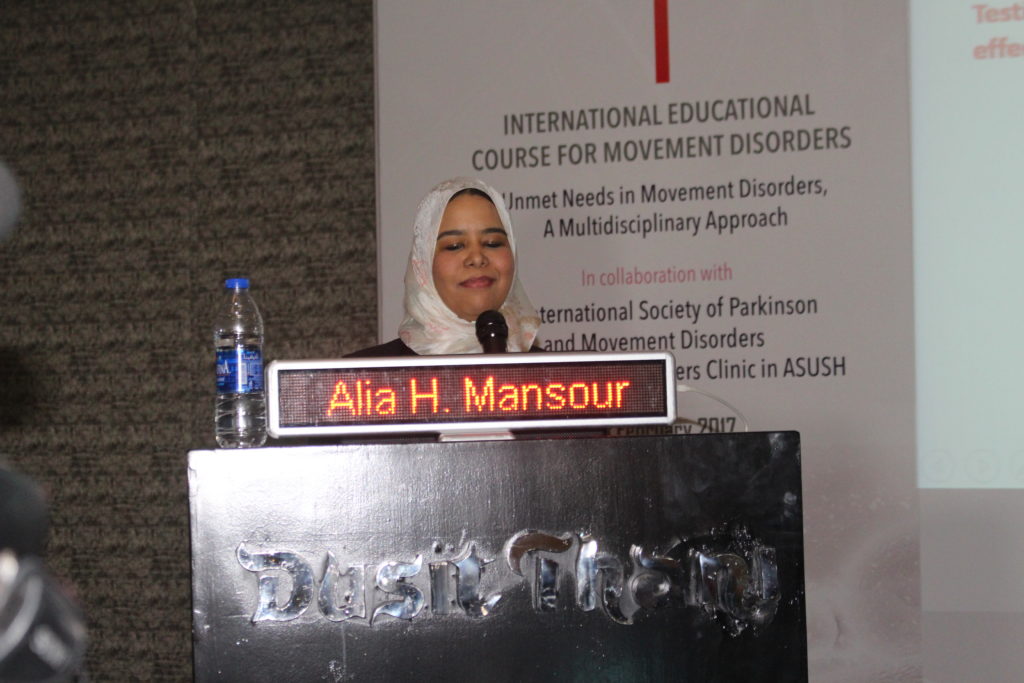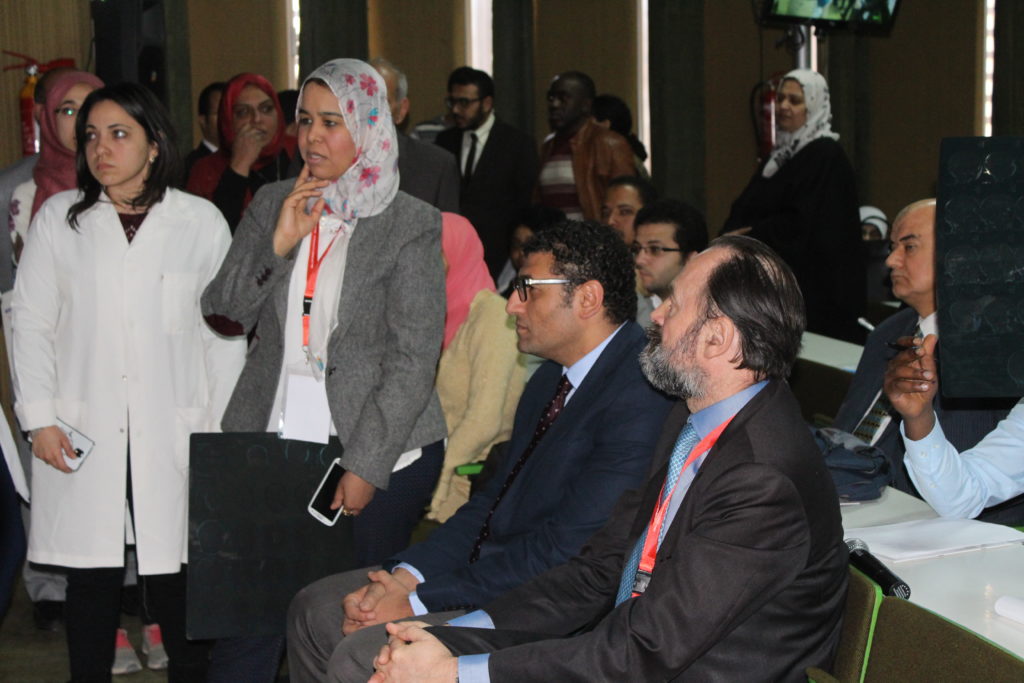 by Dr. Alia Hassan Mansur, Department of Neurology, Ain Shams University, Cairo, Egypt