As in the previous year, EANpages asked EAN committee members, panel chairs, and invited speakers  which session one should not miss at the upcoming congress in Amsterdam 2017. Please find their answers below!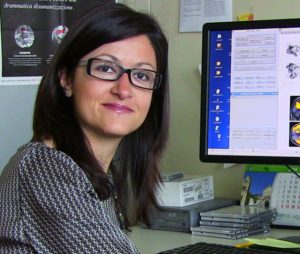 Federica Agosta, speaker in Symposium 6:
Interactive Session 4 : An approach to diagnosis: a case-based imaging session on Sunday, June 25th, 2017 at 15:00h
Case-based format, very useful in clinical practice.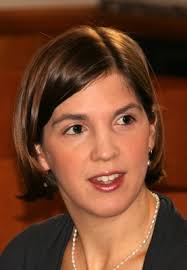 Karolien Goffin, speaker in Interactive Sessin 3:
Teaching Course 4: New algorithms for dementia management: from diagnosis to treatment- Level 3 on Saturday, June 24th, 2017 at 14:45h
I would not miss this session for several reasons. Firstly, dementia is a major health problem with immense impact on health care budgets, the way that we organise care for elderly and will only increase in importance over the course of the current century. Secondly, we have seen a change in the diagnostic work-up of patients with dementia in recent years with the implementation of biomarkers of CSF, genetic profiling and imaging of brain metabolism, amyloid deposits and in the future also tau-deposits in the brain. Application of these techniques very early in the course of the disease and in the prodromal phase will prove to be important in prevention of development or progression of the disease. Thirdly, progress has not only been made in diagnosis and differential diagnosis of dementia, but also in treatment of for example Alzheimer dementia.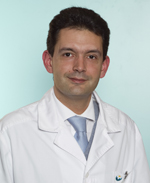 João Parracho da Costa, speaker in career development session 2:
Plenary Symposium 3: Outcome measures in clinical studies on Monday, June 26th, 2017 at 10:00h
Very actual problem which influences all stakeholders decisions, including patients, clinicians, health technology appraisal agencies, government/financing, etc…
Also of major relevance for the overall EAN guidelines project.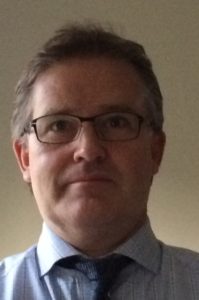 Benedikt Schoser Co- Chair of the Scientific Pannel on Muscle and NMJ Disorders
Symposium 3: DNA repeat syndromes in neuromuscular disorders on Saturday, June 24th, 2017 at 10:30h
In this session, you will hear about latest news on neuromuscular repeat disorders. The session will start with a landmark paper of Prof. Silani on contemporary epidemiology and classification of hereditary ALS. He will especially focus on the C9ORF72 repeat associated related ALS.
As one of the most frequent conditions in adult myology, the multisystem disorder myotonic dystrophy is at the edge of treatment in 2017. The talk, given by Prof. Schoser, will update clinical details by linking this to newest molecular genetic findings. He will also sum-up the current caveats for molecular therapy approachs. The third talk, given by Prof. Butler-Browne, will cover ocularpharyngeal muscular dystrophy (OPMD). Her state-of-the-art presentation will summarize molecular mechanisms and latest therapeutical approaches.  After listening to all three talks, you may be hopefully enlightened on what is ongoing in the hot field of neuromuscular repeat disorders in
2017. So, don´t miss this session!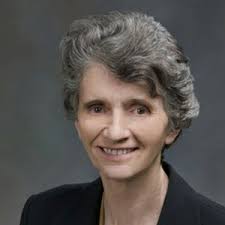 Angela Vincent, speaker in TC 2:
Focused Workshop 11: Assembly and maintenance of the node of ranvier complex in health and disease on Sunday, June 25th, 2017 at 8:00h