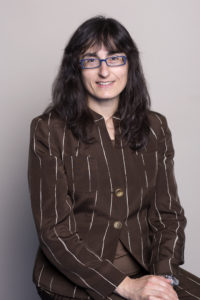 By Elena Moro
For May 2017 we have selected: Kermer P, Eschenfelder CC, Diener H-C, et al.  Antagonizing dabigatran by idarucizumab in cases of ischemic stroke or intracranial hemorrhage in Germany – A national case collection. International Journal of Stroke 2017; doi: 10.1177/1747493017701944.
The use of non-vitamin-K-antagonist oral anticoagulants (NOACs) to prevent stroke in patients with atrial fibrillation is increasing worldwide. Compared to warfarin, NOACs seem to have less hemorrhagic complications, including intracranial hemorrhage. However, specific rapid reversal agents for NOACS are still lacking. Between the four NOACs available, dabigatran has shown to be superior to warfarin for stroke prevention, and it has the advantage to be quickly antagonized by idarucizumab in case of uncontrolled bleeding or other emergencies. Idarucizumab is a humanized Fab fragment of a monoclonal antibody able to bind dabigatran with high affinity. However, available data on the use of this antagonist in patients with acute stroke who need thrombolysis are still anecdotal.
In this retrospective German multicenter study, the authors report on the national experience with idarucizumab in dabigatran-treated patients with acute stroke or intracranial bleeding since the availability of the drug, January 2016, to August 2016. Collected data included baseline clinical characteristics, clinical findings, coagulation and other laboratory parameters, imaging, clinical course, etcetera.  For the hemorrhagic group of patients, further data about size and hematoma growth, idarucizumab adverse events, and modified Rankin score (mRS) outcomes were obtained. For the ischemic stroke group of patients, information about the NIHSS, mRS, bleedings and thrombotic complications were included. Full data were available in 31 patients, 19 with ischemic stroke, and 12 with intracranial bleeding.
Between the ischemic stroke patents, 18 were eligible to systemic thrombolysis within the 4.5-hour window. Most patients were receiving 110 mg bid dabigatran for atrial fibrillation. The partial thromboplastin time (aPTT) was normal in 13 patients, whereas the thrombin time (TT) was abnormal in 11 patients at admission. All patients received idarucizumab, which normalized the coagulation parameters, and allowed rt-PA administration. One patient had also additional thrombectomy. Improvement after thrombolysis was observed in 15 patients, who gained 5 points in the NIHSS as median. Anticoagulant therapy was restarted between 10 days after stroke in 74% of patients. Two patients did not recover: one had signs of acute severe vertebrobasilar stroke, and the other died five days after treatment due to pneumonia and pulmonary embolism.
Between the patients with intracranial bleeding, 8 had intracranial hemorrhage, 3 had subdural hematoma, and 1 subarachnoidal bleeding. All had atrial fibrillation. TT was elevated at admission in 9 patients. After idarucizimab administration, no hematoma grow was observed in 10 patients. The median NIHSS improved of 5.5 points. One patient presenting with massive bleeding at admission died.
"Although the study has obvious limitations such as the retrospective nature and the small number of patients, its findings are relevant to clinical practice, especially in emergency settings when intravenous thrombolysis is indicated. Idarucizimab has shown to be safe and efficacious in reversing dabigatran anticoagulant effects", says Prof Thierry Moulin, Division of Neurology, Besancon, France.
"Idarucizimab seems to be effective also in limiting the expansion of intracranial bleedings in patients taking dabigatran. This effect might have an important role in reducing mortality and improve the outcome. Therefore, idarucizimab should be used in all patients with hemorrhagic stroke or intracranial hemorrhages", says Prof. Hans-Christoph Diener, Department of Neurology, Essen, Germany.
The other nominees for the May paper of the month are: