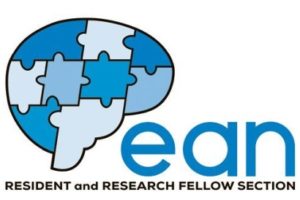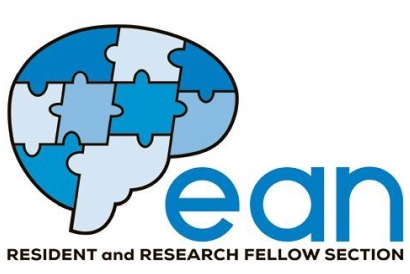 The special session of the Residents and Research Fellow Section (RRFS) took place on Sunday 25.06.2017 during the EAN congress 2017 in Amsterdam. This year the special session was held in a novel format with the aim to create a more informal environment between juniors and senior researchers and clinicians.
Participants got the unique opportunity to meet worldwide renowned European experts in different field of interests (movement disorders, multiple sclerosis, epilepsy, etc.) covering basic and clinical neuroscience.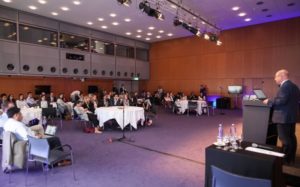 Professor Sandor Beniczky (Denmark) was the expert in neurophysiology especially epilepsy, Professor Per Odin (Sweden/Germany) and Professor Ray Chaudhuri (United Kingdom) were the experts in movement disorder, Professor Massimo Filippi (Italy) was the expert in neuroimaging research, and Professor Aksel Siva (Turkey) was the expert in neuroepidemiology and neuroimmunology. They all shared their biography with focus on their personal career development including milestones and challenges they had to face. Participants received an honest insight in their academic career highlighted by personal advices. Professor Per Odin gave also a short overview of the resident training in Sweden and Germany while Professor Siva introduced participants to the Turkish resident program.
"Take home messages" of the session included the need to develop a very specific research interest and consequently a niche which distinguishes your particular work from others. Collaborations between research groups and friendly communication with colleagues are very important in order to conduct successful studies. Juniors were advised to find a senior mentor even outside of their own research group to get unbiased feedback on their work. Language plays a crucial role in clinical and research work; the speakers agreed that English language skills are essential to work fruitfully in research while it is recommended to be proficient in the local language before planning an exchange programme. They reminded junior neurologists of the difficulties combining research and clinical work, if both is expected to be performed at a high international level. The speakers outlined that research is a "life style" itself, which means that your work is your main hobby and that you need special passion as it goes hand in hand with scarifies in social life.
The individual inspiration and personal advice were much appreciated by the participants who engaged in discussion on how to approach senior researchers and how to plan the personal career. It became clear that motivation and passion are essential for a successful and fulfilled professional career in both the clinical and research field.
We would like to suggest you become a member of the RRFS in order to build up your network for future collaborations with international colleagues and friends while practising your English skills.