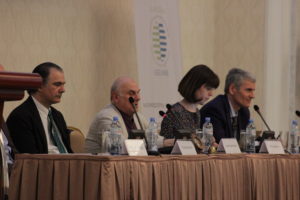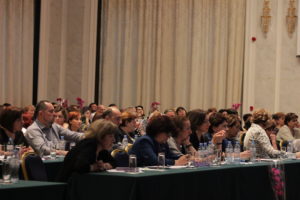 The First Congress of Georgian Union of Neurologists was held in Tbilisi, Georgia,  on 16th-17th June 2017.  The aim of the congress was to establish active cooperation at the regional and national basis, to increase information level about burden and importance of neurological disease, to establish and support high standards in medical, scientific and ethic basis in the professional society of neurologists.
More than 300 doctors from different regions of Georgia attended the congress. The program has covered broad spectrum of neurological diseases, stroke, headache, neuropathy, neuromuscular disorders, epilepsy, cognition, CNS inflammatory diseases, child neurology, etc.
The attendees had an opportunity to listen to Georgian neurologists  and scientists from abroad –  Professor Maia Pataraia from Austria, Zurab Nadareishvili  from USA,   Professor Zaal Kokaia- from Sweden and Professor  Zaza Katsarava from Germany. We would like to express our sincere thanks and appreciation to all participants and lecturers.
Find our more about Georgia in the country of the month article. Don't forget, if you are a member of Georgian Union of Neurologists, you are also a member of the EAN.
on behalf of Georgian Union of Neurologists  and  President Acad. Prof.  Roman Shakarishvili