Staré Splavy, Hotel Bezděz, Czech Republic
May, 11 – 15, 2017
The 18th course of the Spring School attracted attention of 187 colleagues from 36 countries. Due to the capacity reasons we were forced to refuse one third of the applicants. Traditionally the highest interest was from Russia – 29, Uzbekistan – 21 and Romania – 19. As usually we had again delegates from mediterranian Africa. this year, we had 90 female participants and 31 male participants.
Participants had the great opportunity to listen to very high quality lectures on the following topics: Inflammatory Neuropathies, Multiple Sclerosis and Stroke.
Afternoon workshops in small groups provided interractive case presentations, overview of guidelines on diagnostic and therapuetic protocols and interactive discussions with participants.
Our distinguished lecturers came from Czech Republic, Denmark, France, Germany, Italy and The Netherlands.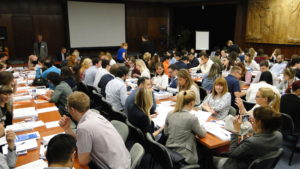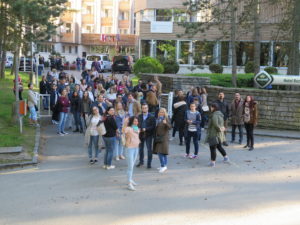 On the last day, according to our tradition, the programme was devoted to educational possibilities for young neurologist in neurosciences, European Board Examination in Neurology and information about the activities of WHO in the field of Neurosciences.
Both participants and the lecturers were very satisfied with the scientific and social content of this year EAN Spring School and had a very positive feedback.
Besides the professional program, we have also prepared excellent cultural program. One evening most participants climbed on the hill of Bezděz, to visit the remains of a Gothic castle dominating over the beautiful countryside. Another evening we visited Mnichovo Hradiště castle. The tour of the castle was followed by a social evening with singing, dancing and live music. On Sunday afternoon the participants had the opportunity to take part in a short walk through Prague.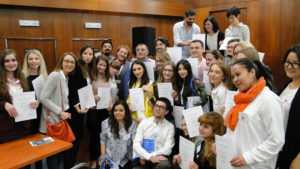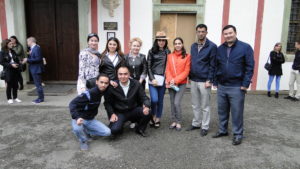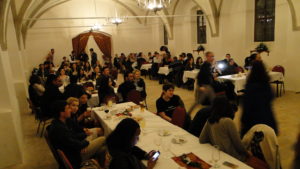 Magda Dohnalová & Milija Mijajlovic
EAN SPRING SCHOOL 2017
PROGRAMME
THURSDAY, MAY 11, 2017 INFLAMMATORY NEUROPATHIES
MORNING
Pieter van Doorn, THE NETHERLANDS Guillain-Barré syndrome and related conditions
Eduardo Nobile-Orazio, ITALY Chronic inflammatory demyelinating polyradiculoneuropathy (CIDP)
Jean-Marc Léger, FRANCE Paraproteinemic neuropathies
AFTERNOON
Pieter van Doorn Management of Guillain-Barré syndrome
Eduardo Nobile-Orazio Antibody testing in inflammatory neuropathies: when and how.
Jean-Marc Léger Management of multifocal motor neuropathy
FRIDAY, MAY 12, 2017 MULTIPLE SCLEROSIS
MORNING
Gilles Edan, FRANCE From epidemiological data to therapeutic strategy in MS
Zsolt Illes, DENMARK Differential diagnosis of multiple sclerosis
Dana Horáková, CZECH R. Relevance of brain atrophy to clinical practice
AFTERNOON
Gilles Edan Therapeutic strategy in clinical cases
Zsolt Illes Clinical case discussions
Dana Horáková Implementation of brain atrophy measurement in a real clinical practice
SATURDAY, MAY 13, 2017 STROKE
MORNING
Didier Leys, FRANCE Management of acute cerebral ischaemia
Valeria Caso, ITALY Specificities of stroke in women
Peter Ringleb, GERMANY Carotid surgery and stenting
AFTERNOON
Didier Leys Acute ischaemic stroke: case discussions
Valeria Caso Stroke in pregnancy: case discussion
Peter Ringleb Treatment of cerebral venous thrombosis
SUNDAY, MAY 14, 2017 NEUROLOGY IN THE WORLD
Lisa Klingelhöfer, GERMANY, EAN RESIDENT & RESEARCH FELLOW SECTION REPRESENTATIVE
Grants for residents and research fellows, EAN support for activities abroad, postgraduate education in neurology
Milija Mijajlovic, TEACHING COURSE SUB COMMITTEE: European Board Examination in Neurology
Alena Šteflová, WHO PRAGUE, CZECH REPUBLIC: WHO priorities in brain and nerve diseases
Helena Rösslerová (Milija Mijajlovic), LUNDBECK, CZECH REPUBLIC: Lundbeck Institute – educational system in Neurosciences