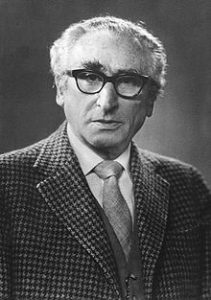 João Cid dos Santos was a Portuguese surgeon (Lisbon 1907-1975) devoted to Vascular Surgery.
After graduated at University of Lisbon – Faculty of Medicine in 1933 he moved to Strasbourg to practice vascular surgery with René Lerich.
Following the pioneer work of Egas Moniz and inspired by the work of his father Reynaldo dos Santos also a surgeon and professor at the University of Lisbon, School of Medicine who performed the first aortography by injecting directly the abdominal aorta, he devoted to vascular surgery and angiography performing the first phlebography in humans in 1933.
In 1946, he removed a thrombus and the atherosclerotic plaque from a near occluded superficial femoral artery by removing the endothelium. This audacious procedure had never been performed before due the risk of a secondary thrombus formation but he trusted in a new drug: heparin and was well succeeded.
This procedure named thereafter "endarterectomy" has been used in other vascular beds such as aorta and carotid artery that was first performed by DeBakey in 1954.
Carotid endarterectomy is still a standard procedure for removal of atheroma according to international guidelines.
by Victor Oliveira, Neurologist
Dept. Neurology – Hospital Santa Maria / Faculty of Medicine – University of Lisboa