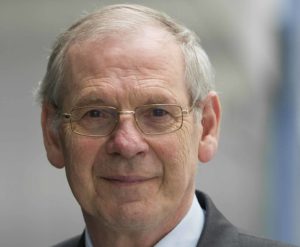 by Günther Deuschl
Neurological diseases have a very different frequency. Neurological practice and brain research need to have this in mind. The global burden of disease study has shown that neurologic diseases are the leading cause group of disability-adjusted life years (DALYs) of all medical disease groups in 2015 with 10.2% of global DALYs. Table 1 shows the age-standardized rates of DALYs, deaths and the prevalence of the different neurologic diseases.1 In this schematic rare neurological diseases are mostly covered within the category 'other neurological diseases'. The prevalence cannot be estimated based on the available data. However, the number of existing rare neurological diseases is very large. The current website of the NIH lists 1244 neurologic rare diseases which is the largest number among all rare disease groups and covers approximately 60% of rare diseases.2 These more than 1200 diseases produce more than 0.9% of the neurological DALYs world-wide which seems at first glance to be relatively small.
Dalys
Deaths
Prevalence
age-standardized rate (per 100000)
Tetanus
                 47
                   1
                      3
Meningitis
               342
                   5
                 120
Encephalitis
               115
                   2
                   59
Stroke
           1.777
              101
                 627
Alzheimers disease and other dementias
               396
                 32
                 761
Parkinson's disease
                 33
                   2
                   98
Epilepsy
               168
                   2
                 320
Multiple Sclerosis
                 17
                  –
                   28
Migraine
               439
 –
           12.799
Tension-type headache
                 30
 –
           20.121
Medication overuse headache
               124
 –
                 790
Motor Neurone disease
                 13
                   1
                      3
Brain and Nervous System Cancer
               106
                   3
                   17
Other Neurological Disorders
                 34
                   1
 –
All Neurological Disorders
           3.639
              150
 –
Data taken from1
On the other hand the research field of rare diseases has produced some of the most outstanding successes in our field. One example is the dramatic improvement of the treatment of spinal muscular atrophy type I, which has so far been life saving for up to several years for these children.3
An excellent interplay of basic and clinical brain sciences is important for all neurological diseases but specifically for most rare conditions because the careful selection and clinical study of patients with these diseases has helped to define the pathophysiologic role of the missing proteins in many disorders (e.g. for prion proteins, huntingtin, ataxin). Given the high potential of this research field for patient care EAN has built up a task force for rare diseases under the leadership of Prof. Antonio Federico, the chair of our Scientific Committee which rapidly grew to now 52 members. The purpose is to unite the researchers in the field and to provide a framework for scientists, clinicians and patients. Within a very short time this became a premier address (https://www.ean.org/Aims-of-the-Task-Force.2870.0.html) for the collaboration of researchers and for education and is working with the increasingly important European Reference Networks for rare diseases funded by the European Commission (https://ec.europa.eu/health/rare_diseases/european_reference_networks_en). A 1st teaching EAN course of the Task Force took place in Cluj, Romania 2017 organized by Prof. Dafin F. Muresanu. At our congress the topic is also becoming very common, documented by the number of accepted sessions which increased from 5 in Copenhagen to 16 in Lisbon. This way EAN uses it's position as a translator of latest developments of research for the neurologists and their patients.
Group GBDNDC. Global, regional, and national burden of neurological disorders during 1990-2015: a systematic analysis for the Global Burden of Disease Study 2015. The Lancet Neurology 2017;16(11):877-897.
Mendell JR, Al-Zaidy S, Shell R, et al. Single-Dose Gene-Replacement Therapy for Spinal Muscular Atrophy. The New England journal of medicine 2017;377(18):1713-1722.