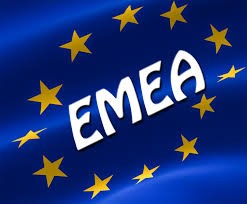 Founded/Established in and Short synopsis of aims and objectives
The European ME Alliance (EMEA) was founded in 2008 and is committed to increase understanding of Myalgic
Encephalomyelitis (ME or ME/CFS) and improve quality of life experienced by people with the disease.
The Alliance aims to gather and share knowledge and expertise, to encourage data collection and to raise funding to support biomedical research into the aetiology, pathogenesis and epidemiology of the disease.
EMEA aims to raise awareness in the public, the media, with healthcare authorities and professionals, with the emphasis on demonstrating the urgency required for early and accurate diagnosis, appropriate treatment and/or symptom relief and access to suitable care.
Major achievements/ongoing work
In 2015, EMEA formed the European Myalgic Encephalomyelitis Research Group (EMERG) to increase collaborative biomedical research into ME/CFS in order to find cause(s), treatment(s) and understanding about the disease. It brought together a number of the foremost European researchers in ME in order to establish a comprehension of its aetiology, pathogenesis and epidemiology and to allow the standardisation of diagnostic and research guidelines and protocols.
The EMERG concept was intended to bring together the major European countries conducting biomedical research into ME. EMERG would work with the European ME patient groups within EMEA. This combination would provide a powerful combination of campaigning, raising of awareness, building new research and accumulation of data based on collaboration and sharing of experiences and knowledge. This would subsequently allow more rapid progress in building up a strategy of high-quality research into ME. This European collaborating harnesses the best talents from the best institutions
As part of the EMERG concept EMEA organised a meeting in the EU parliament with European ME researchers and EMEA representatives to discuss the state of ME in Europe.
EMEA is also working on a comprehensive questionnaire to map the socio-economic consequences affecting people with ME in member countries in Europe.
This questionnaire will form the basis for a policy document to out-line the patients' needs in Europe and possible recommendations towards improvement of quality of life.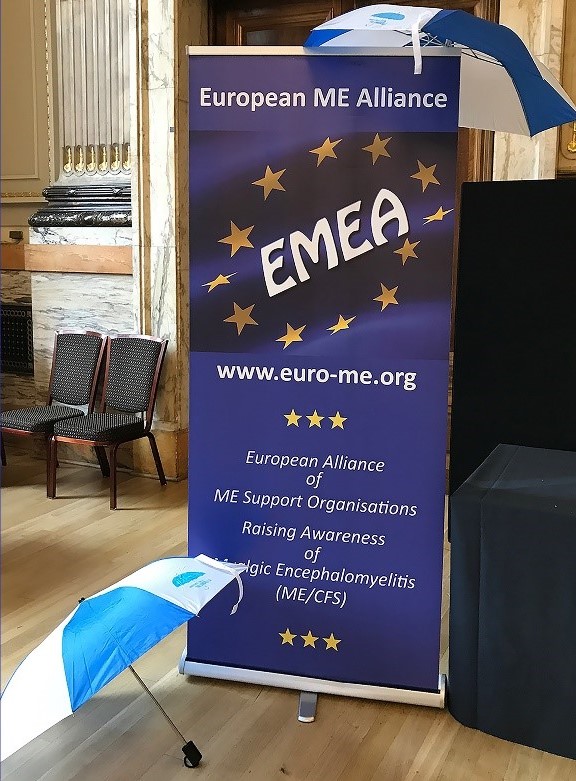 Outline of plans for 2018 – focus on major awareness day or activity (if applicable)
May 12th 2018 is International ME Awareness Day.
An additional meeting in the EU parliament to highlight the consequences of a lack of funding for biomedical research into ME by looking at the side effects on young people with ME.
EMEA biomedical research meetings and conferences held in European capitals.
Statement of importance of working with physicians(/EAN) and comment on what a patient organisation – such as EMEA – can add to the scientific community
EMEA considers it very important to work with physicians and the EAN because ME/CFS is a neurological illness with symptoms such as migraine, short-term memory loss, cognitive impairment, orthostatic intolerance, etc. and it is crucial that physicians are properly educated about the disease in order that suitable care can be provided.
EMEA could provide feedback on how patients experience their (neurological) symptoms and what the patients' needs are to improve their quality of life. The Alliance can also facilitate contact between European researchers (the EMERG concept) and those in USA, Canada and Australasia and jointly develop educational material to benefit patients and healthcare professionals. This latter point has been successfully demonstrated already over the last decade.
You can find out more about who we are and who we represent here:
The European ME Alliance is a collaboration of ME support charities and  organisations in Europe. (http://euro-me.org/about.htm)
Board Members:
Should you wish to know more, please get in touch with:
Contact person:         Nancy Van Hoylandt – nancy.vanhoylandt@telenet.be
Anna-Louise Midsem – middahl@getmail.no
Richard Simpson             – info@euro-me.org
Alternatively, visit our website at:
Visit our website (https://euro-me.org)
You can also keep up to date with us on social media here:
Find us on Facebook (https://www.facebook.com/groups/EUROMEALL/)
Find us on Twitter (https://twitter.com/EUROMEALL)