Recently, EAN held elections of the Scientific Panel Management groups.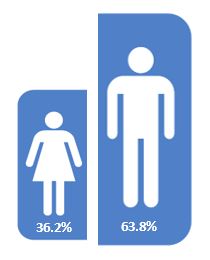 All Panel Members – institutional that are nominated by a national society, and individual – were invited to send in their applications. The Scientific Committee received altogether 163 applications, from 30 different countries (59 female and 104 male applicants).
According to the rules, each panel member was asked to vote, via a secret online poll. The final decision was made by the Scientific Committee and the Board.
During the past years, there has been a growing interest in close cooperation with other societies active in different fields (movement disorders, multiple sclerosis, stroke…). Therefore, agreements and Memoranda of understanding were signed, enabling partner societies to have their representatives present in a relevant Scientific Panel.
The list of new Management group members can be found here.
The Management group (MG), together with co-chairs, is a responsible partner of the Scientific Committee (SC). The MG defines the aims of each panel for the next two years, provides a plan including milestones to the SC and implement the actions, which are agreed to be taken.
To make the communication between the SC and the Panel easier, Management group members, divide the following tasks among themselves:
–              Guideline production
–              EAN Website & EAN pages
–              Congress preparation
–              Education
–              EU Affairs
The Management group meets with the Panel members once a year, at the EAN annual congress to discuss ongoing activities & future plans, among others topic proposals for the educational and scientific programme of the EAN annual conference.
The Chairpersons meet also annually, with the Scientific Committee and the Board at the EAN annual congress.
The significance of the Scientific Panels and their visibility constantly increases, and this is certainly a consequence of common effort in the past years.
EAN appreciates and thanks those dedicated and involved in leading the Scientific Panels.
by Lucia Cernicka