Symposium 3: EAN/ESO: Cerebral small vessel disease – recent advances and clinical implications
It's Monday afternoon. You are reviewing results from your general neurology clinic. You recently saw a rather anxious patient with worsening headaches, which sounded probably migrainous, but with some atypical features, so, perhaps partly hoping to reassure the patient, you organised a cranial MRI. The scan shows no structural pathology to explain the patient's symptoms, but shows more T2-weighted hyperintensities than would usually be expected for age and an established lacunar infarct.  What do you do? Do you ignore the report and reassure the patient anyway? Talk to them about vascular risk factors? Start aspirin? Recommend a statin? In an era of MRI availability, this is a common and highly relevant problem, and was addressed in this symposium, along with current state of knowledge in cerebral small vessel disease more generally, by Stephanie Debette from Paris, Hugh Markus from Cambridge, and Frank-Erik de Leeuw from Nijmegen.
Dr Debette started by taking us through the different radiological signs of cerebral small vessel disease which are commonly incidentally found on MRI, all of which are highly prevalent in the general population: white matter hyperintensities of presumed vascular origin (shown pathologically to reflect gliosis, axonal loss, and ischaemic demyelination), MRI-defined (usually subcortical) brain infarcts, cerebral microbleeds on gradient echo or susceptibility-weighted sequences, and dilated perivascular spaces. All have been shown to increase the relative risk of future stroke, on average by a factor of approximately 2-3. Interestingly, both ischaemic and haemorrhagic subtypes are represented in this increased risk, regardless of the pathophysiology of the radiological finding, for example, white matter hyperintensities are associated with future risk of both ischaemic and haemorrhagic stroke. In addition, white matter hyperintensities increase the risk of dementia, although this did not hold true for infarcts or cerebral microbleeds on meta-analysis, and there is as yet insufficient data for perivascular spaces. So, are incidental radiological lesions actually an opportunity to intervene with a primary prevention strategy to protect our anxious but well patient? Hypertension has been shown to be the strongest risk factor for development of occult cerebral small vessel disease, but it remains unclear whether anti-hypertensive treatment influences the clinical incidence of stroke or dementia. Dr Debette suggested that giving cardiovascular lifestyle advice seems reasonable while we await further data.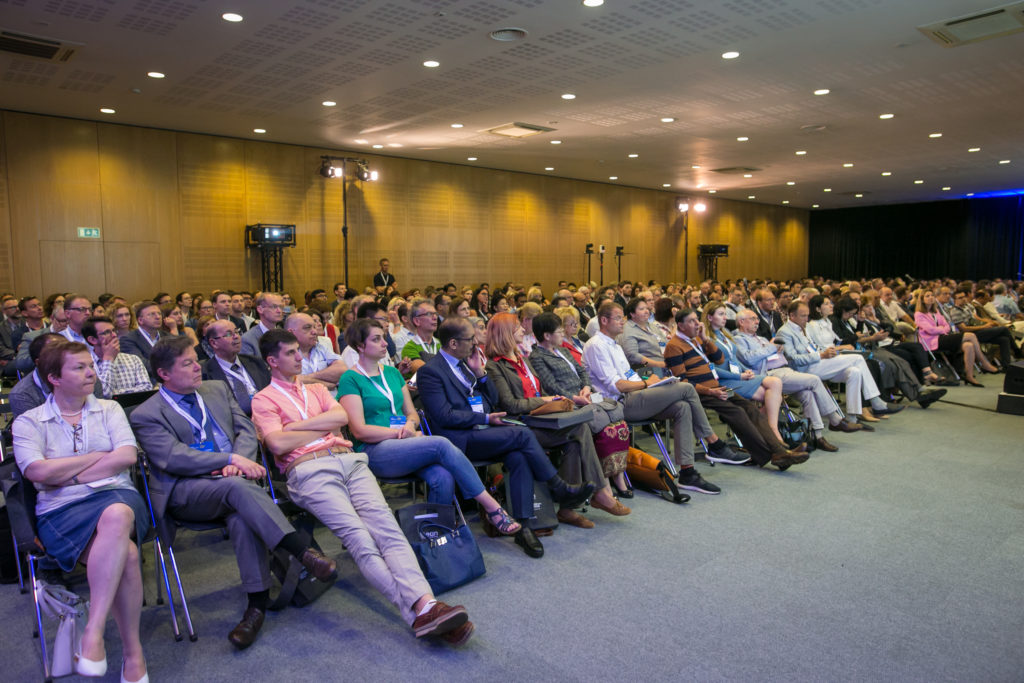 Hugh Markus summarised what is known about the pathophysiology of cerebral small vessel disease and, importantly, what we don't yet know as well. There remains more uncertainty in this area than in the study of large vessel stroke, from which it is distinct. Hypertension appears more critical, and pro-thrombotic factors less important, in small vessel disease. These differences may explain why previous trials have shown that adding clopidogrel to aspirin in clinically manifest small vessel lacunar stroke increased the risk of death as a result of intracerebral haemorrhage without significantly reducing ischaemic events. Anticoagulation was also harmful compared with aspirin in patients with stroke when given outside the context of atrial fibrillation. Given the increased risk of both intracerebral haemorrhage and infarction in patients with asymptomatic white matter hyperintensities, there are therefore theoretical grounds for caution with aspirin. An improved understanding of pathophysiology appears key, for example, impaired autoregulation, increased blood-brain barrier permeability and inflammation have each been shown to play a role, using advanced imaging methods, and may help guide future decision-making. For clinically manifest lacunar stroke, recent data suggest that intensive blood-pressure lowering appears safe.
The complexity of interactions between cognition and cerebral small vessel disease was explored in greater detail by Frank-Erik de Leeuw, who has long-term follow-up on a large cohort of patients with radiological small vessel disease carefully phenotyped with multi-modal MRI. A low proportion of the variance in clinical measures of cognitive performance was explained by radiological small vessel disease and progression of radiological ischaemic changes did not correlate with cognitive deterioration. This was somewhat reassuring as an incidence of 4%/month in acute DWI-positive lesions was found in asymptomatic individuals with radiological small vessel ischaemia. The impact of ischaemia on the brain therefore seems to be very variable and factors such as changes at network level and the effectiveness of compensatory activity appear important.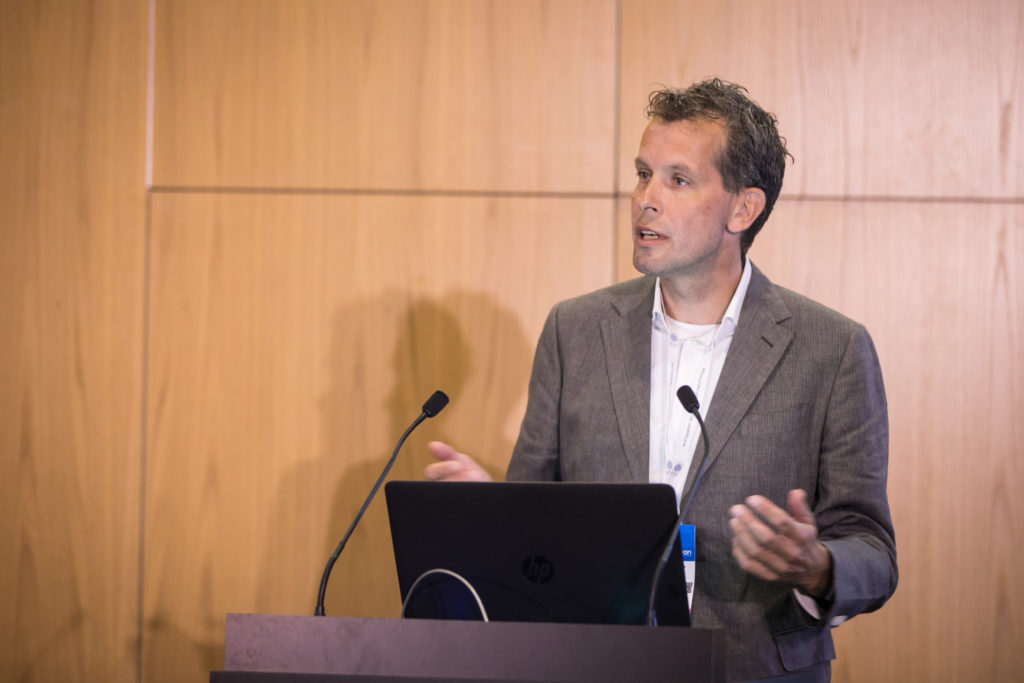 So, a very valuable session with important take-home messages for the practising neurologist in the general clinic. We should not ignore abnormalities such as white matter hyperintensities in asymptomatic patients because they do appear to confer some vascular and cognitive risk; neither should we over-react and treat for stroke with aspirin or statins as a knee-jerk response. A discussion of vascular risk factors seems sensible in the first instance. However, if we then identify hypertension, which appears the most likely relevant contributor at this stage, it remains unclear whether treatment would result in clinical benefit. As always, in the science of clinical neurology, conveying sensitively what is known, what is not, and, on balance, what it is likely to mean to the individual, while we await more data, remains the art.
By Tom Jenkins, UK