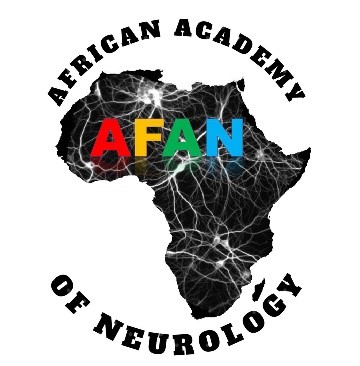 Thanks to a memorandum of understanding between the European academy of neurology (EAN) and the African academy of neurology (AFAN), for the second year, AFAN has had an exhibition stand at the EAN congress; this year in Lisbon, Portugal. This has been a great opportunity to inform the neurological public of the existence of AFAN. AFAN was created in 2015 under the aegis of the World Federation of Neurology (WFN) and its president at the time, Prof Raad Shakir, as well as two African neurological greats, Profs Amadou Gallo Diop and Riadh Gouider. As AFAN takes its baby steps onto the international Neurological stage, the EAN has been on hand to support AFAN in its endeavours.
Manning (so to speak!) the stand was the AFAN Secretary General (Augustina Charway-Felli; Ghana) and treasurer (Lawrence Tucker; republic of Routh Africa.) The Public was informed not only about AFAN, but some of the interesting work that is being done, such as the EEG online course by the Neurological Association of South Africa (NASA), amongst others.
Profs Gallo Diop and Gouider were honoured by the EAN with the Marteau D'or. An incredible honour indeed. AFAN is very proud to be associated with them.
The moving force behind the collaboration cannot be left unmentioned: much credit goes to Ms Eveline Sipido, EAN Liaison officer. Of course, we could not resist being part of the #EAN2018 photo trend!
AFAN is confident that close and fruitful collaboration between EAN and AFAN will continue well into the future. See you all at #EAN2019 in Oslo!
More on AFAN can be found here: http://www.afaneurology.org/