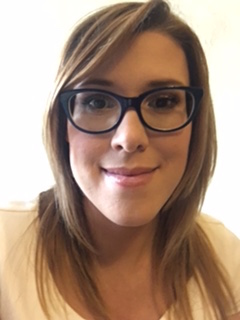 by Dr Katarzyna Smilowska
I would like to express my gratitude to the European Academy of Neurology for awarding me with research-experience fellowship at Prof. Bastiaan Bloem's research group at the Department of Neurology, Radboud University, Nijmegen, The Netherlands.
Prof. Bas Bloem's research group creates a unique clinical teaching environment and provides a high level of expertise in movement disorders. Thus, they offered me an optimal environment for developing methodological skills and fundamental experience in the field of movement disorders.
During my fellowship, I was involved in two main research projects: (1) "Visual impairment in Parkinson's Disease" and (2) "Blue light therapy for sleep impairment in Parkinson's disease ". Both are unique and versatile projects, including many different elements of research, such as: detailed neuro-ophthalmological assessments; state-of-the-art treadmill gait assessment and posturography. Moreover, among other activities, I was responsible for designing and submitting study protocols, grant applications and summarizing data from a qualitative study. I also participated in gait assessments in an extraordinary Gait Laboratory equipped with VICON motion capture system which is used to monitor movement through the identification of reflective markers positioned on the patients' body. This allows to combine motor tests with examination of perception and cognition. Therefore, the results and gained knowledge can be easily incorporated into clinical practice especially in neurorehabilitation.
Every Monday on-going projects were discussed during weekly research meetings. These meetings gave an insight into the projects that are conducted at the Department by different study groups. I learned how projects benefit from a critical approach and how they can be improved by vivid discussion and thoughts sharing. Furthermore, patients' videos were also presented regularly to discuss phenomenology, differential diagnosis and treatment options. Therefore, giving me the opportunity to improve my clinical skills in movement disorders.
Prof. Bastiaan Bloem created a unique multi-disciplinary team consisting of physicians, allied health professionals, engineers and psychologists. This collaboration ensures sharing knowledge and professional experience, in order to design novel approaches in research and also patients care. I gained knowledge about an innovative patient-centred healthcare approach in practice. The aim is to develop patient-centred collaborative care between physicians and allied health professionals. The need improve care for patients with Parkinson's disease has led to creating ParkinsonNet which is a network for healthcare professionals to deliver multidisciplinary care. Prof. Bas Bloem is a co-founder and leader of ParkinsonNet. This initiative is now spreading to other countries and changes the approach to health care delivery. As a continuation of this initiative, a yearly National ParkinsonNet Congress is organised to gather together health professionals involved in ParkinsonNet network. This inspiring congress was a chance for me to see how the network works in real life and how many enthusiastic members are a part of it.
During my time at the Radboud University Medical Centre, I further developed my interest and skills in non-motor symptoms of neurodegenerative diseases, especially their relationship to hypothalamic pathology. I accumulated great experience in performing high-quality scientific research. Additionally, I met outstanding, enthusiastic movement disorders passionates and I'm sure our friendship will last.
Overall, my fellowship at Radboud University was a tremendous experience. I achieved more than I expected, as it provided ample training and exploration opportunities as well. I would like to express gratitude to Prof. Bas Bloem and his team for kindness and warm welcome.