The latest CME article August 2018: "Syndrome and outcome of antibody-negative limbic encephalitis" is online!
Please log-in and browse to the LEARN section on the EAN Website and answer the questions!
All e-learning activities are free-of-charge for EAN registered users.
Answer all questions correctly and you will receive one hour of CME.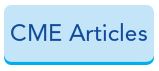 You can look at older articles as well and still fill out the questionnaire, check it out!
CME articles 2018
March 2018: EAN and ESO consensus statement and practical guidance for pre-hospital management of stroke; Kobayashi A. et al.
April 2018: Clinical usefulness of prognostic biomarkers in optic neuritis; Tejeda-Velarde A. et al.
May 2018: Value of Clinical Features to Differentiate Refractory Epilepsy from Mimics – A prospective longitudinal cohort study; Labate A. et al.
June 2018: Re-emergent tremor in Parkinson's disease: the effect of dopaminergic treatment; by Belvisi D. et al.
July 2018: Assessment of bulbar function in amyotrophic lateral sclerosis: validation of a self-report scale (Center for Neurologic Study Bulbar Function Scale) by Smith, R. A. et al.
August 2018: Syndrome and outcome of antibody-negative limbic encephalitis by Graus F. et al.
***********************
Among all persons correctly answering the questions related to the June 2018 – August 2018 articles, winners will be allotted (one free educational session at the 5th EAN congress in Oslo, Norway 2019).