This is the Land of Fire and the Pearl of the Caucasus, a land where eastern colors combine magnificently with western progress.
Azerbaijan is situated at the eastern side of the Transcaucasia on the shores of the Caspian Sea. The population of Azerbaijan exceeds 9.8 millions, and the territory covers an area of 86,600 square kilometers. According to both of these figures, Azerbaijan is the largest country of the South Caucasus.
Since ancient times Azerbaijan has aroused the interests of great minds, scientists, travelers, and historians. References to this amazing land can be found in the ancient writings of Herodotus, Strabo, and Claudius Ptolemy. Azerbaijan has an amazing historical and cultural heritage with more than 7,500 natural, archeological, architectural, and historical monuments. Cave drawings at Gobustan (Gobustan Rock Art Cultural Landscape), Momine-Khatun and Garabaghlar mausoleums, the Palace of Sheki Khans, Walled City of Baku with the Shirvanshah's Palace and Maiden Tower, the castles of Absheron, medieval manuscripts decorated with magnificent miniature paintings, antique rugs, and works of literature, arts and sculpture – all this is just a small part of the country's rich and priceless heritage.
Azerbaijan is often referred to as the "Land of Fire". It is known that the majority of those residing on this territory before the Common Era were fire worshippers. The most vivid example of this heritage is the temple of fire-worshippers ("Ateshgah") at Surakhani near Baku.
The rhetoric fire passed from generation to generation, and has recently reached its culmination in the form of The "Flame Towers" complex – constructed in Baku not long ago.
Baku is the capital of our country and one of the largest cities in the Caucasus. You can come across with old-fashioned soviet constructions, amazing century buildings created by German architects and newly built modernized buildings. The old part of the city – Inner City.
Music of Azerbaijan builds on folk traditions that reach back nearly a thousand years. Mugham and Ashiq arts are among the many musical traditions of Azerbaijan. In contrast to the Mugham traditions of Central Asian countries, Azerbaijani Mugham music is more free-form and less rigid; it is often compared to the improvised field of jazz.
Azerbaijanis have a rich and distinctive culture, a major part of which is decorative and applied art. This form of art is represented by a wide range of handicrafts, such as chasing, jeweler, engraving in metal, carving in wood, stone and bone, lasing, pattern weaving and printing, knitting and embroidery. The Azerbaijani carpet is a traditional handmade textile of various sizes, with dense texture and a pile or pile-less surface, whose patterns are characteristic of Azerbaijan's many carpet-making regions.
The establishment of neurology as a medical discipline in Azerbaijan is directly connected to Prof. Sergey Nikolayevich Davidenkov. The first department of neurology and psychiatry under his leadership was opened as part of faculty of medicine at the Baku State University in 1920.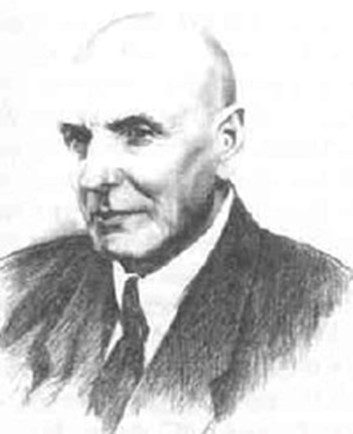 During his work at Baku State University, Prof. Davidenkov initiated the establishment of the Society of Neurologists and Psychiatrists of Azerbaijan in 1923. The "Keys to neurological and psychiatric diseases" and "Neurology notes" journals were also published under his leadership.
In 1925, the department of neurology and psychiatry was separated to become two independent departments. Prof. Amosov was appointed to lead the department of neurology. His scientific interests included the research into atypical forms of epidemic and acute encephalitis. The first fundamental anotomopathology laboratory in the department of neurology was created under his leadership as well.
During 1946-1948 the neurology department was led by Prof. M. Malikov. He studied the histopathological degenerative processes of the nervous system occurring after head trauma and during malaria. Prof. Malikov was also an author of first dictionary of neurological terms published in Azerbaijani language.
Starting in 1949 the department of neurology was led by Prof. A.V. Feyzullayev. He initiated a special department for patients with poliomyelitis. The primary research interests of the neurology department included cerebrovascular diseases and infections of nervous system. During 1948-1962 Prof. Feyzullayev served as chair of Society of Neuropathologists and Psychiatrists.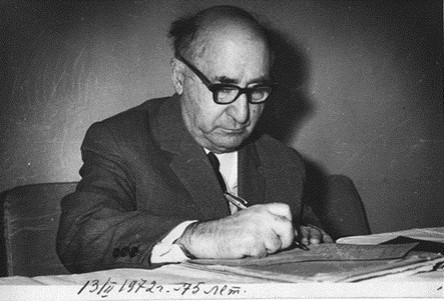 During 1963-1967 the department of nervous diseases was led by the neurosurgeon Prof. S.H. Akhunov. He made significant contributions to the development of neurooncology in Azerbaijan.
During 1967-1989 the department of neurology was chaired by Prof. Z.M. Salayeva. She dedicated her primary scientific research to study the clinical presentation and morphology of neuromalaria and hemorrhagic encephalitis, vascular diseases of brain and spinal cord, and also neurogenetics. She served as  chair of Azerbaijan Society of Medical Genetics in 1979.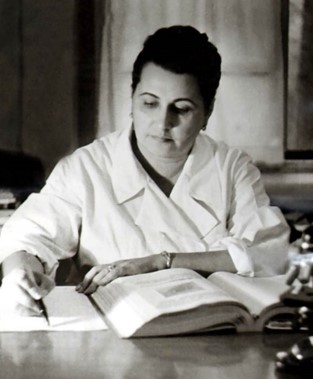 Two independent neurology departments operated since 1991: I and II neurology and medical genetics departments. I neurology and medical genetics department was chaired by Prof. S.I. Mahalov. His scientific research legacy included nerve-muscle, pyramidal and extrapyramidal system diseases. II neurology and medical genetics department was separated from nervous diseases department in 1969 and operated as pediatric neurology course until 1972. After the establishment of Pediatric Neurological Hospital in 1972, that course was transformed to become II nervous disease department.
Distinguished scientific worker, professor T.G. Qadirova was the founder of the new department and pediatric neurological service in the republic.
In 2011, I and II neurology and medical genetics departments were united under one neurology department and professor Sh.I.Mahalov became its first chair.
The Department of nervous disease and physiotherapy of Azerbaijan State Advanced Training Institute for Doctors named after A. Aliyev was established in 1948. This department was organized and led by an associate professor A.B. Mustafayev, who served as a chair of this department for 22 years. Together, A.B. Mustafayev and his assistant V.V. Argentov organized the postgraduate advanced training courses for doctors. The Department was involved in the scientific research related to nervous system infections (neuroinfections) and specific features of hypertensive syndromes.
Since 1995 the nervous diseases department is led by Professor R.K. Shiraliyeva. who has been conducting research into multiple sclerosis in Azerbaijan since 1985. At the same time, Professor Shiraliyeva chairs the implementation of State program on treatment of multiple sclerosis adopted in 2013.
In 2017 the name of nervous diseases department was changed in the department of neurology and clinical neurophysiology. This was possible after establishment of neurophysiology laboratory in the department.
Along with chairing the department, professor Shiraliyeva is also a president of Azerbaijan National Association of Neurologists (NAN) and editor-in-chief of National Journal of Neurology.
A number of events related to neurology such as the 1st International Neurological Congress of Turkish-speaking Countries (INCTC) in 2013, and the EAN teaching course in 2014, have successfully been hosted by NAN. Moreover, in 2017, NAN in association with the Neurology Association of Kazakhstan held the 2nd INCTC in Almaty, Kazakhstan. Currently the 3rd INCTC will be held in Bukhara, Uzbekistan, on September 21st by NAN in partnership with the Neurology Society of Uzbekistan. Azerbaijan also participates in the ESO EAST project of European Stroke Organization and Primary stroke prevention project of American Austrian Foundation and Austrian Development Corporation.
Concerning the neurology residency program, previously in Azerbaijan, studying an eleven-month internship it was enough for all medical specializations. But since 2011 residential tutorial has been started, and a two to five-year education became compulsory for particular qualifications. To become medical doctor a six-year based education is required, and subsequently to become neurologist a four_-year residency is required. Doctors are able to attend both essential high medical schools, scientific-research institutions, and in some wide-profiled clinical hospitals. After their graduation, specialists must work mainly in regions far from the medical schools and universities for at least three years, because in big cities the presence of specialists is higher.
Finally, we would like to thank the EAN for supporting our country and neurology in Azerbaijan.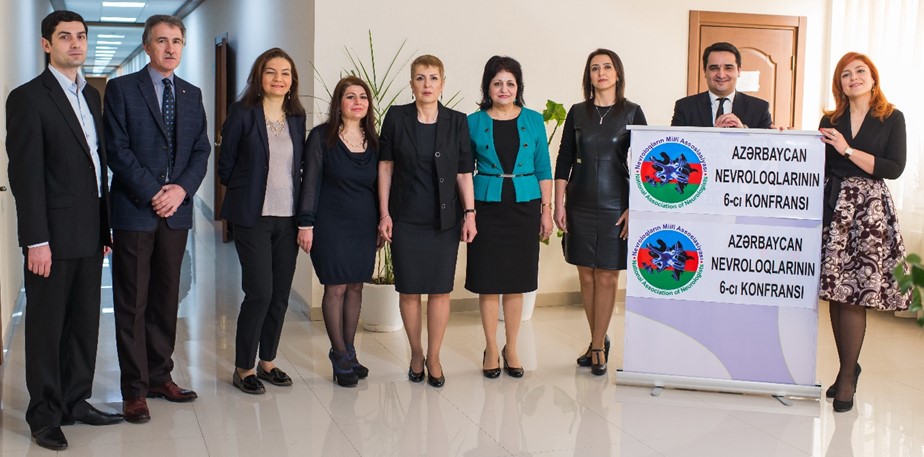 by Professor Rana Shiraliyeva, President of Azerbaijan National Association of Neurologists and PhD Rahim Aliyev