Our 2018 General Assembly will take place on November 21, in Brussels, the agenda is currently in development.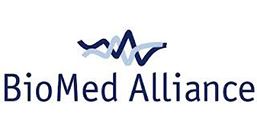 The statutory General Assembly will take place during the morning session and we will propose the mission adaptation of our Alliance, which results from a first proposal presented at our last Spring Meeting. The draft proposal was discussed and amended with our members at the BioMed Alliance Spring Meeting.
During the General Assembly, we will also hold Board elections for two open positions, therefore we are calling for candidates. The candidates should have knowledge in European policy research issues and be committed in promoting the BioMed Alliance's activities.  Please nominate your candidates and send their CVs no later than November 5.
The afternoon session is dedicated to policy topics presented by decision makers and European organisations involved in health research and healthcare policy. The confirmed speakers are MEP Christian Ehler (rapporteur Horizon Europe) and MEP Adina Valean (Chair of the ENVI Committee).  The full agenda of the meeting will be circulated within a few weeks.
We hope to see your Society represented at this important General Assembly.
Should you have any question, please feel free to contact Michel Ballieu, our Executive Director (+32 475 76 23 03).